Commercial Grade Barbell Set OEM & ODM for Your Brand
Patents & certificates: meet ISO20957 standard, over 40 patents (Utility Model Patents & Appearance Design Patents)
Our products can bear long-term abusive use for your commercial gym
Applying solid material and advanced production process for durability
Not easy to be corroded and worn and allows you to perform dead-lifts or squats
A special design grip rod has a better grip and absorbs moisture and wick away sweat while making your exercise more comfortable and safe.
Solid and heavy raw materials & parts are applied to all of our products.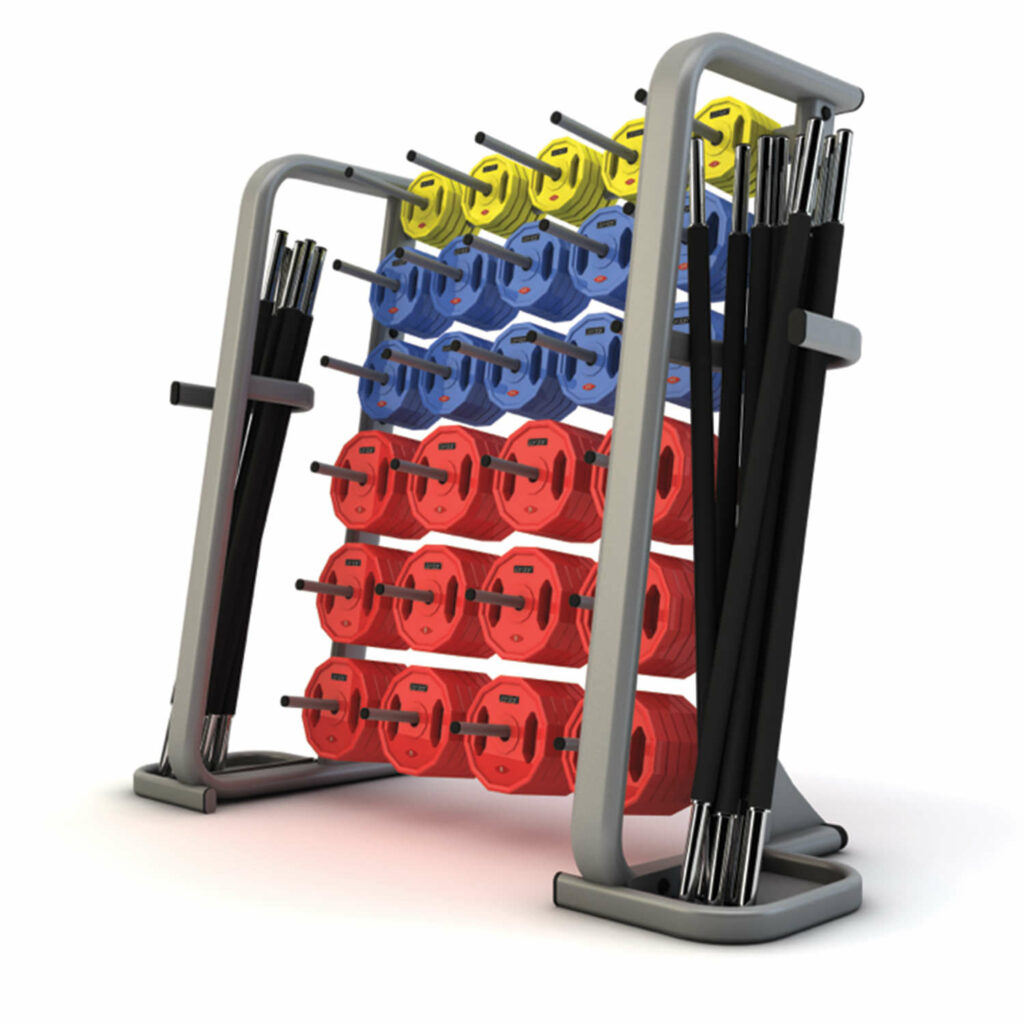 Factory
Over 95% clients choose to cooperate with Yanre Fitness, after visiting our factory and trying our commercial gym equipment personally.
Patents
Our gym equipment meet ISO 20957 standard, with over 40 patents (Utility Model Patents & Appearance Design Patents)
R&D Invest
For more than 20 years, Yanre Fitness invested over 8 million USD for technology development.
Commercial Barbell Set –
Definitive FAQ Guide
If you need detailed information about the commercial barbell sets, this FAQ guide is for you. Here, you can seek the answers to your most relevant questions.
So, make sure to read through this guide. We have compiled the most authentic and beneficial information about commercial barbell sets.
So, without any delay, let's have a look!
Table of Contents
What are the Main Parts of a Barbell Set?
A commercial barbell set consists of two major parts, these include:
Weight Plate
Each barbell set contains two weight plates. Iron is the common material used for manufacturing weight plates. Normally, weight plates come in round shape, yet there are other shapes too, I.e square, polygonal, and more.
Bar
You can lift the weight plate with the help of a bar. Normally, it is a long steel bar with weight plates on either side.
The commercial-grade barbells are durable and capable of withstanding heavy use. Hence, manufacturers use top-quality materials for making these bars.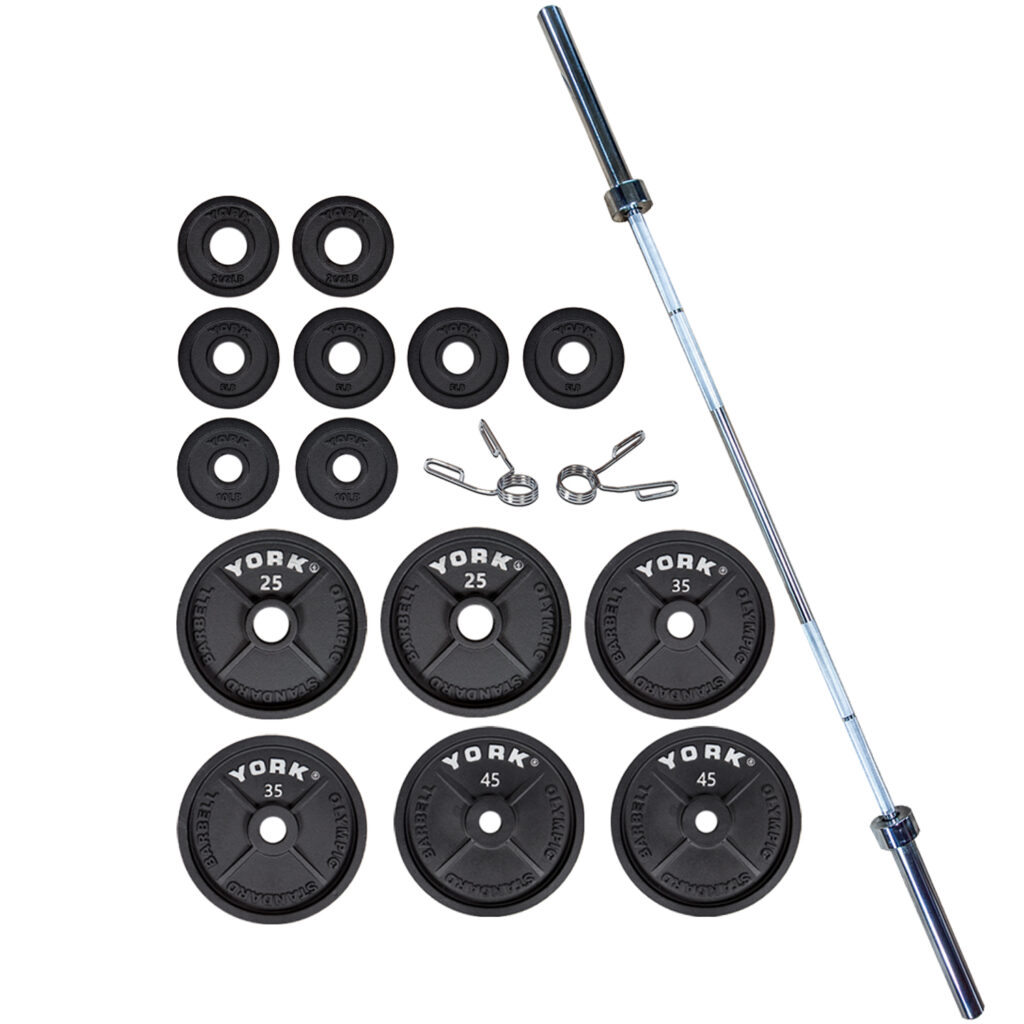 Figure 1: Parts of a barbell set
What are the Types of Commercial Barbell Sets?
You can choose between over 100 kinds of barbells. However, you don't need to know about all these types of barbell sets.
To keep things easy and simple, we have divided barbell sets into two major categories. These are:
Olympic barbell sets
Standard barbell sets
Olympic Barbell Sets
This type of barbell set is an ideal option for those athletes. It is a common choice if someone is taking part in Olympic competitions.
In addition, Olympic barbells are also popular among commercial gyms. The weight capacity of this bar can exceed up to700 lbs. or above. The sleeve has a 2-inch diameter and the depth of the knurl is medium.
Figure 2: Olympic barbell set
Standard Barbell Set
This barbell set is a common choice for doing regular workouts. A standard barbell has a weight capacity of 200 lbs. and the length ranges between 5 to 7 feet.
Figure 3: Standard barbell
What are the Dimensions of different Types of Commercial Barbell Sets?
Both the Olympic and standard barbell sets vary in terms of their dimensions. Listed below are the dimensions of these two barbells.
Bar Diameter
Standard: one inch (25mm)
Olympic: one and 31/32 inches (50mm)
Hole Size
Standard: one inch (25 mm)
Olympic: 2″ (50.6mm)
Bar Length
Standard: 7 feet
Olympic: 5-6 feet
What are the differences between Standard and Olympic Barbell Set Weight Plates?
The standard barbell weight plates vary from those used with the Olympic barbell set. To clearly understand the difference, just take a look at the table below:
| | |
| --- | --- |
| Standard barbell sets | Olympic barbell sets |
| The center hole of a standard barbell set has a 1-inch diameter. | The center hole of an Olympic barbell set has a 2-inch diameter. |
| You can't use standard weight plates with the Olympic barbells | The Olympic weight plate is compatible with a standard bar. For this purpose, you can use an adapter. |
You missed to rewrite the paragraph after the table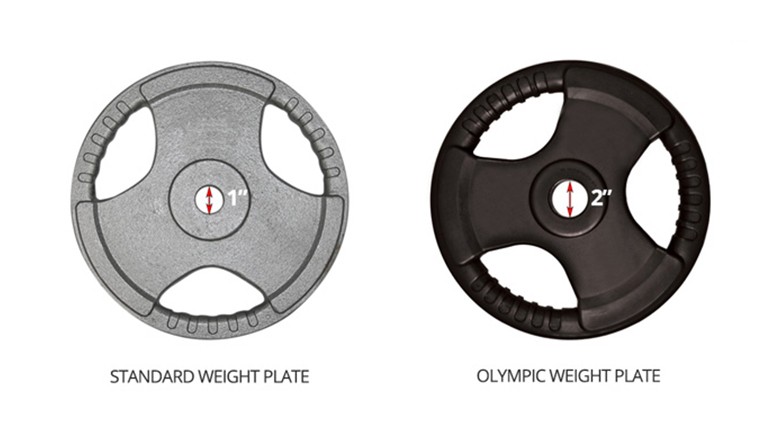 Figure 4: Standard VS Olympic weight plates
How to choose the best Weight Plates for a Commercial Barbell Set?
If you are searching for the best barbell set, it is essential to choose the best quality weight plates. Here, we have discussed the major factors. You should consider buying commercial weight plates.
Based on Durability
Talking about durability, weight plates made with steel can last longer. Iron plates may face corrosion issues. Hence, commercial gyms prefer steel weight plates due to their extended lifespan.
Based on Cost
Weight plates made of steel are costly. On the contrary, iron-weight plates are cheaper. However, before making any choice, consider the specific needs of your commercial gym.
For those who want to lower the cost of setting up their gym, buying iron-weight plates can be a viable option.
Based on Surface
A wooden gym floor won't last long if you use steel or iron-weight plates. In this situation, you can go for rubber-coated weight plates.
But, if your commercial gym has a concrete floor, regular steel or iron weight plates would be fine.
Figure 5: Different types of weight plates
What are the differences between Milled Finished and Non-milled Finished Commercial Barbell Sets?
Depending on the manufacturing, Olympic barbell sets are of superior quality. Therefore, gym owners looking for barbells must choose the Olympic barbell sets.
An Olympic barbell comes in two different kinds of finishes. These include:
Milled finish
Non-milled Finish
The table below draws a clear distinction between these two types of finishes.
| | |
| --- | --- |
| Milled Finish | Non-milled Finish |
| Offers a better tolerance rate | Tolerance rate is relatively low |
| With a tolerance rate of 5%, it can tolerate rough use | With a 2% tolerance rate, it offers minimum tolerance against heavy-duty use |
| Can sustain up to 5% additional weight than the actual capacity | Can lift 2% weight than the actual capacity |
| Doesn't fit accurately | Offers an accurate fit |
When buying a perfect barbell set, the choice between these two types of finishes is crucial. Mostly, a commercial barbell set can offer better compatibility with non-milled weight plates.
Is a Handhold Weight Plate a better Choice for a Commercial Barbell Set?
A weight plate that comes with one or more cuts around its hole is the handhold weight plate. These plates have various benefits. A few of these include:
The handhold plates are compatible with both commercial and weightlifting barbell sets.
These plates are easy to handle
You can buy these plates at cheaper rates. Hence, buying these plates can lower the overall cost of setting up a commercial gym.
Irrespective of the type of your gym, choosing the handhold weight plates would be a great option.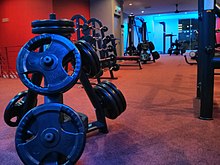 Figure 6: Barbell set with handhold weight plates
Is there any Difference between Barbell Sets for Men and Women?
Apart from other differences, barbell sets for women and men are also different. Hence, before making any purchase, make sure what type of barbell set is suitable for your gym.
To give you a better idea, we have created this table. It will show the difference between barbell sets for men and women.
| | |
| --- | --- |
| Men's Barbell Set | Women's Barbell Set |
| The barbell sets made for men are thicker | The barbell sets made for women are thinner |
| On average, a men's barbell weighs 44lbs | Usually, the barbells made for women weigh 33lbs |
| The men's barbell is 220cm long | The women's barbell is 201cm long |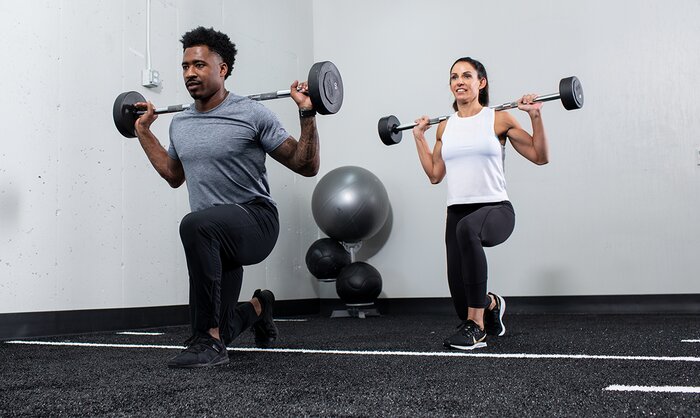 Figure 7: Man and Woman exercising with barbells
Since the palms of a woman are smaller, they won't feel comfortable when lifting a barbell made for men. Hence, it would be appropriate to buy separate barbell sets for both the men and women members.
What are the Differences between Standard Bars and Olympic Bars?
When buying commercial barbell sets, you would come across two basic options. These include the Olympic bar and standard bar.
Listed below are the most common differences:
| | |
| --- | --- |
| Standard Bar | Olympic Bar |
| These bars are suitable for weightlifting | Athletes preparing for competitions prefer using Olympic bar |
| Standard bars are comparatively skinnier | These bars are wider |
| Movements or transitions are slightly difficult | Movements or transitions are quite easy |
| A Standard bar has a rough knurling | The knurling of an Olympic bar is relatively softer |
| Can damage your hand while making a move | Minimizes the risk of tearing your hand |
How to Choose the Right Weightlifting Bar Strength for a Commercial Barbell Set?
When defining the strength of a bar, the best way is to know the maximum pressure a weight bar can take.
The top-quality weightlifting bars can withstand pressures over 180,000 PSI. But, the bars capable of handling pressure up to 210,000 PSI or above are the best option for commercial gyms.
Is it Important to Test the Spin of the Sleeve of a Commercial Barbell Set?
A commercial barbell set consists of different parts. Each of these parts has its specific role. Therefore, make sure to consider every aspect of a barbell set.
One of these factors is the spin of the sleeve. The spinning of a sleeve makes it comfortable for the lifter to lift more weight.
It is important to verify the performance of this part when you are buying an Olympic barbell set. This aspect may not be that crucial when choosing a standard barbell set.
A sleeve that comes with a bearing is capable of spinning more. However, this type of barbell is expensive. If you are looking for a cheaper option, a sleeve with bushings could be a viable choice.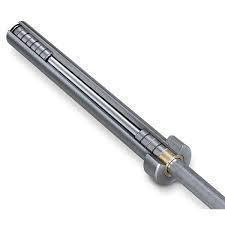 Figure 8: Bearings bar for a barbell set
Is the Whip of a Commercial Barbell Set Important?
The whip is an essential element to judge during Olympic lifting. Lifters use a whip when making a transition from clean to jerk.
To complete the jerk pose, athletes take advantage of the "bent upward" momentum. It helps to complete the jerk pose. Hence, make sure to buy a commercial barbell with more whips.
What are the Differences between Bare Finishes and Coated Finishes Bars of a Barbell Set?
Unlike the weight plate finish, a barbell finish is not that critical. It just gives a nice appearance but doesn't have any impact on the performance. There are two types of finishes named Bare Finish and Coated Finish.
To guide you on how both these types of finishes are different from each other, we have created this table.
| | |
| --- | --- |
| Bare Finish | Coated Finish |
| Offers better grip | The grip is less impressive |
| Vulnerable to rust or corrosion | The coating prevents rust or corrosion |
| Shorter lifespan | Ensures longer lifespan |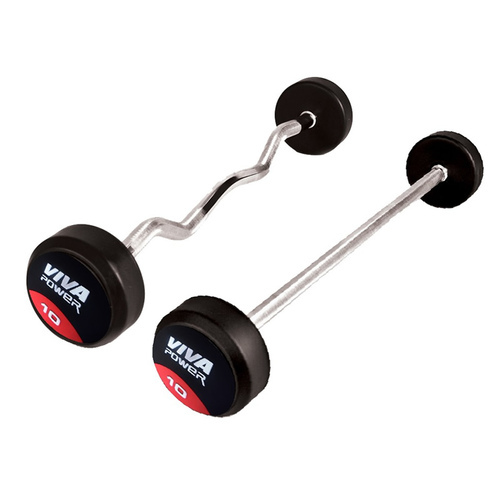 Figure 9: Rubber coated barbell set
How to Maintain Different Types of Commercial Barbell Sets?
Among other parts of a commercial barbell set, weight plates need most of the maintenance. Make sure to keep the steel or iron weight plates in a moisture-free environment. Plastic or rubber-coated weight plates don't require that much maintenance.
Final Words
We have made this commercial barbell sets FAQ guide to answer all your questions. The questions listed here are the most common ones.
Hence, by knowing the most essential things, you can choose the best barbell set without any hassle.
In case you still have a query, just feel free to contact us.
Recommended Reading: The Ultimate Barbell Buying Guide for Gym Owners