Your Best Neoprene Dumbbells Wholesaler In China
Provide over 40 patents that meet ISO20957 standard
Competitive balance between price, quality, and brand
The excellent customer-oriented sales team that will support you all the time
Sturdy Neoprene coating allows for easy grip
Promotes stay in place storage
Non-slip texture that prevents slipping from sweaty hands
Ideal for various general exercises
Available in a variety of colors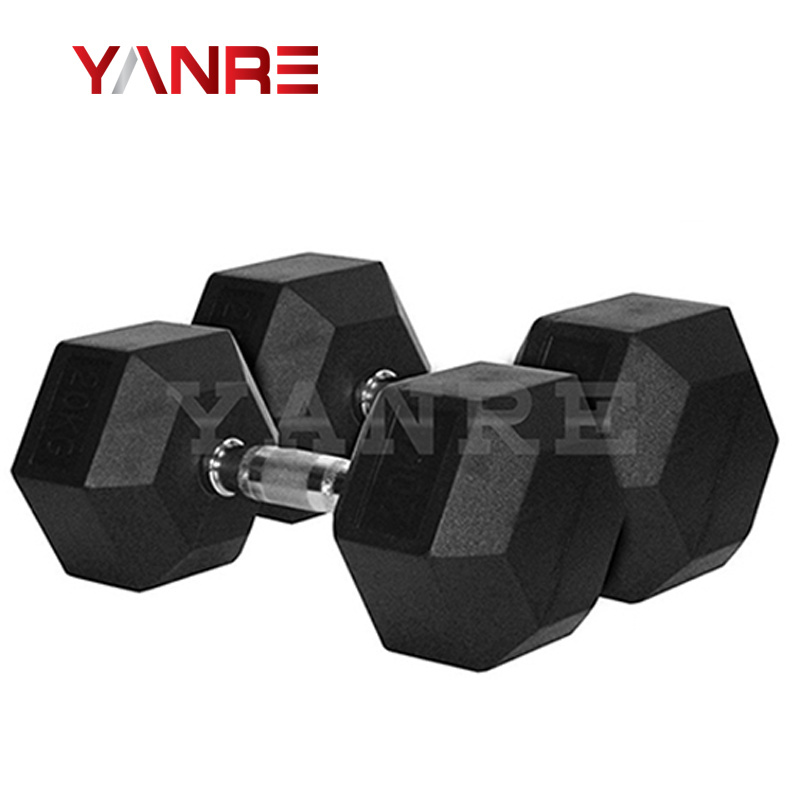 Factory
Over 95% clients choose to cooperate with Yanre Fitness, after visiting our factory and trying our commercial gym equipment personally.
Patents
Our gym equipment meet ISO 20957 standard, with over 40 patents (Utility Model Patents & Appearance Design Patents)
R&D Invest
For more than 20 years, Yanre Fitness invested over 8 million USD for technology development.
Wholesale Neoprene Dumbbells –
Definitive FAQ Guide
Neoprene dumbbells are great to have in any commercial gym or fitness center. They are ideal for weight training and conditioning. They are simple, versatile, and relatively inexpensive.
Are you wondering which neoprene dumbbells are best for your fitness center? Not sure where to start?
With this FAQ guide, we believe you will find the right neoprene dumbbells for you.
All the information you need to make a good decision will be found below.
Table of Contents
What is the definition of neoprene dumbbells?
Neoprene dumbbells have a neoprene coating with a fixed weight.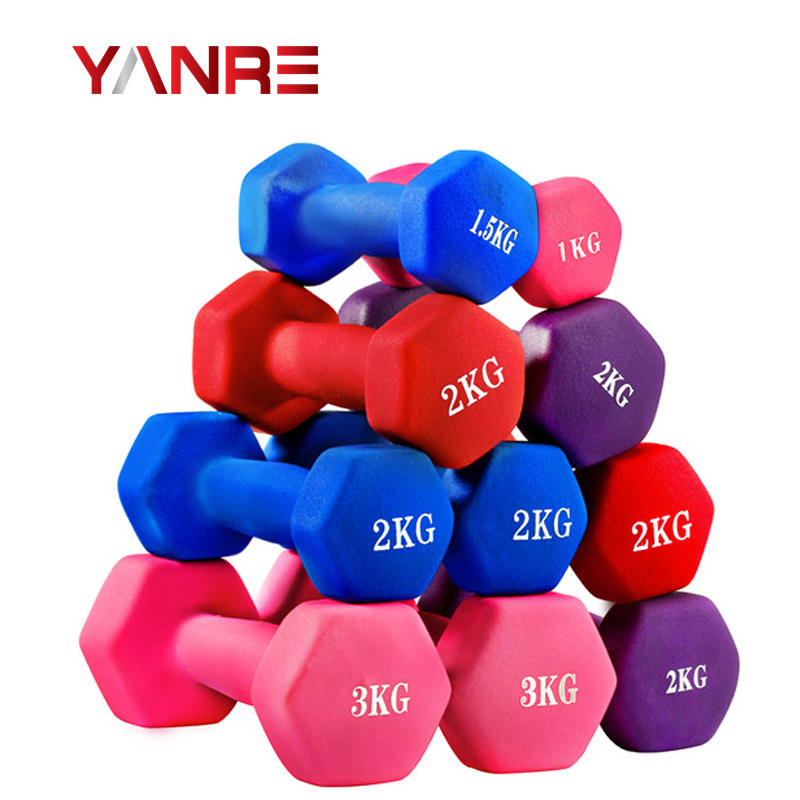 Figure 1: Neoprene dumbbells by Yanre Fitness
Neoprene dumbbells are also known as studio dumbbells. Neoprene gives a comfortable grip with its textured feel. It is good to use for long periods of time.
It is best to advise your supplier that you require neoprene-coated studio dumbbells to avoid confusion.
In which workouts are neoprene dumbbells used?
Yoga
Aerobics
Zumba
Strength training
Pilates
It would be good to have these neoprene dumbbells available for your clients if you have any of the above exercises in your fitness center.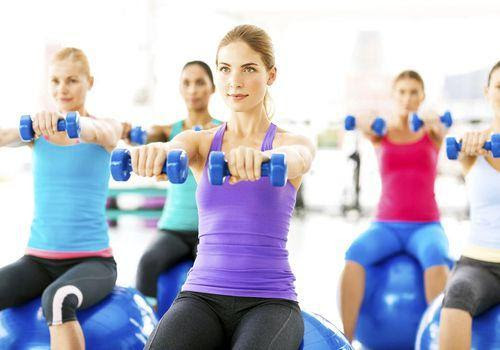 Figure 2: Neoprene Dumbbells for Yoga classes
Can sweat-absorbent tape be used for neoprene dumbbells?
Yes, the sweat-absorbent tape can be wrapped around neoprene dumbbells for hygienic purposes.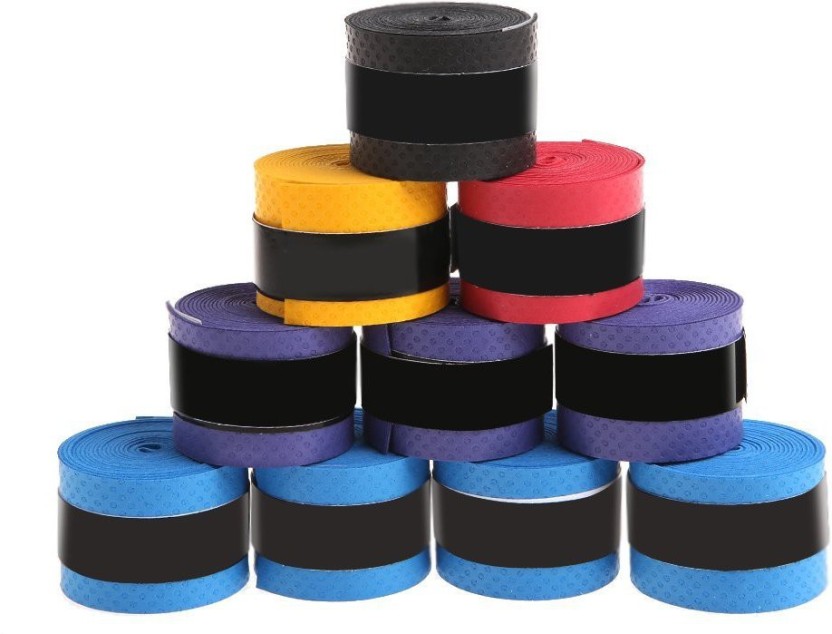 Figure 3:Sweat-absorbent tape for Neoprene Dumbbells
Neoprene attracts dirt and sweat from the hands. Users will sweat for most activities.
How do neoprene dumbbells differ from vinyl dumbbells?
The texture and look are the only difference between Neoprene and vinyl dumbbells.
Neoprene dumbbells have excellent gripping qualities.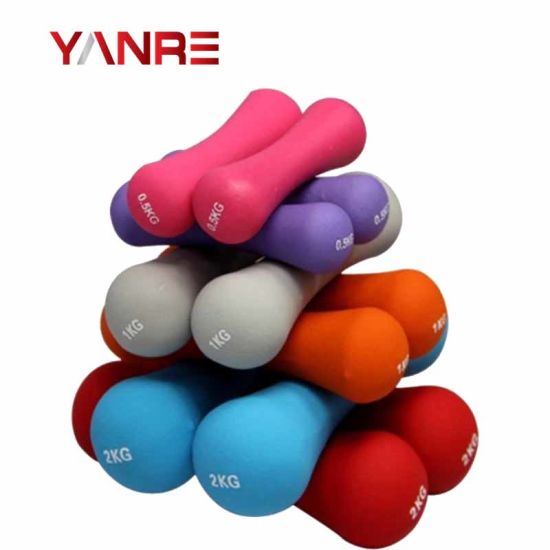 Figure 4: Neoprene Dumbbells by Yanre Fitness
Vinyl dumbbells are easy to clean and have smooth, shiny surfaces.
Figure 5: Vinyl Dumbbells by Yanre Fitness
What is the center of neoprene dumbbells made from?
The center of neoprene dumbbells is made of cast iron. You are not able to see the center as the dumbbell is totally covered with neoprene.
Do neoprene dumbbells come in a variety of weights?
Yes, neoprene dumbbells range from 0.5kg to 10kg.
Can neoprene dumbbells be bought in sets?
Yes, you can purchase neoprene dumbbells in pairs of the same weight.
Figure 6: Neoprene Dumbbells available in sets
Are neoprene dumbbells available wholesale?
Manufacturers do sell neoprene dumbbells in bulk. This makes it possible for you to get them at discount prices.
To obtain the discount on bulk you must order the minimum order quantity of the supplier. Contact Yanre Fitness to find out more.
Can neoprene dumbbells be bought in small quantities?
A purchase of a hundred kilogram to more than three thousand kilograms must be purchased so that you can get the wholesale price or discount on the neoprene dumbbells.
Each manufacturer has its own minimum order quantity, and you will need to contact each one to find out. If the minimum order quantity is high, then the neoprene dumbbells will be less expensive.
What is the average price of wholesale neoprene dumbbells?
Neoprene dumbbells are usually between $0.7 to $2 per kg when purchased in bulk. The brand, price, type, and supplier will affect the price of neoprene dumbbells.
How to store neoprene dumbbells?
Here's what to look at when storing neoprene dumbbells:
Amount of neoprene dumbbells stored
Weight capacity
The full volume of storage
Available space
The amount required to store
What is the approximate space needed to store neoprene dumbbells?
A horizontal rack will use approximately 4' x 2' of your fitness center to store the neoprene dumbbells.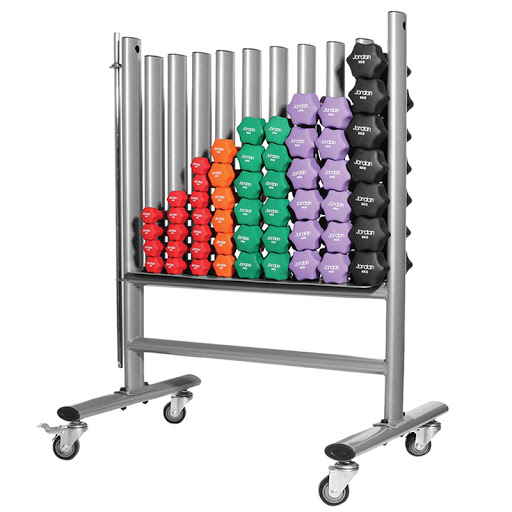 Figure 7: Neoprene dumbbells in a horizontal rack
Vertical A-frames are used to store neoprene dumbbells if your fitness center does not have enough space. They only use about 2' x 2' of space.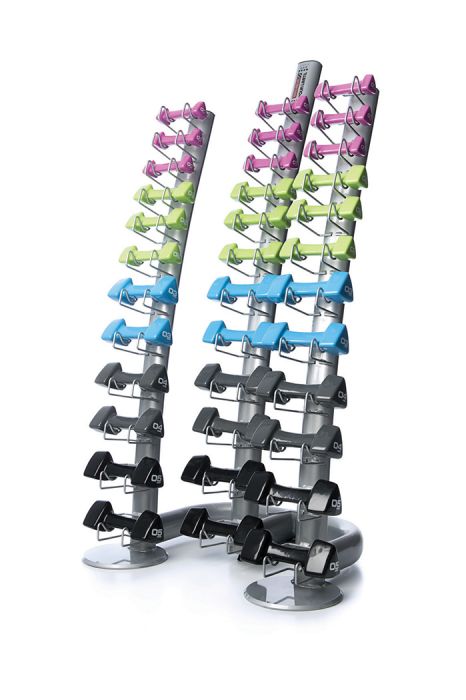 Figure 8: Neoprene dumbbells in a vertical rack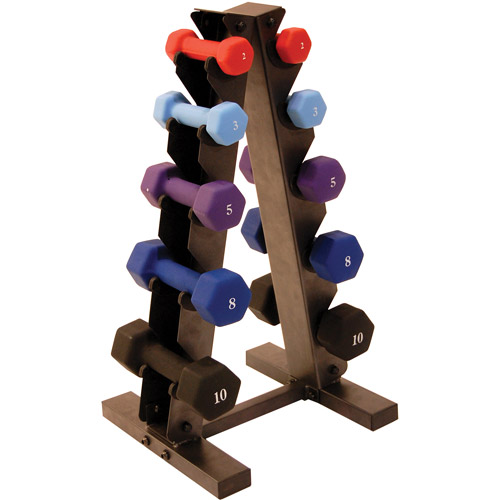 Figure 9: Neoprene dumbbells in an A-frame
It is always best to let your supplier know which specific studio dumbbell racks you require. Be careful not to be confused with racks for regular free-weight dumbbells.
How much weight can a neoprene dumbbell rack hold?
They can manage to carry approximately 120 pounds to more than 1000 pounds.
The vertical racks carry less weight than the horizontal racks. To carry the same number of weights as the horizontal racks, the vertical racks need to be taller than 4'.
The A-frame racks are good to use if you don't have more than a handful of dumbbells. You can fit at least 10 sets of neoprene dumbbells on them.
How many neoprene dumbbells can be stored on a standard rack?
Neoprene dumbbell racks can store approximately ten to forty-two sets of neoprene dumbbells.
What are the things to consider about neoprene dumbbells?
Check with the neoprene dumbbell samples from your supplier.
The coating should not come off if scratched.
There should be no openings where the neoprene was attached.
Make sure the weight on the label is the correct weight.
Should have a non-slip grip.
Where can neoprene dumbbells be bought in bulk?
Neoprene dumbbells can be purchased from suppliers in China. They are affordable with good quality and can be purchased in bulk. There are many suppliers in China that make good quality neoprene dumbbells.
One of the most trusted suppliers in China is Yanre Fitness. They have custom-made neoprene dumbbells that are patented the same as the rest of their gym equipment.
You will most definitely find great promotions if you buy neoprene dumbbells from Yanre Fitness.
Are documents needed to export neoprene dumbbells purchased from China?
Yes, here are the export documents needed:
Packing List
Bill of Lading
Sales Contract
Commercial Invoice
The local chamber of commerce certificate
Customs declaration
AES filing
There may be additional documents needed when you import neoprene dumbbells to your country. The above documents are what you need when exporting from China.
It is best to confirm the documents needed from your customs when wanting to import goods.
Can neoprene dumbbells be customized?
Yes, you can have neoprene dumbbells customized the way you like them. Yanre Fitness allows you to have your logo or any design printed as required. Before finalizing your purchase, you can add your request for customizing.
Conclusion
We believe that you now have all the information needed to make the right choice in selecting good-quality neoprene dumbbells for your gym.
If you have a business, it is best to order neoprene dumbbells in bulk.
For quality reliable goods, contact Yanre Fitness today for a quote. We produce neoprene dumbbells in all shapes and sizes at wholesale prices.
Do not hesitate in contacting us today and we will assist with any queries you might have.
Recommended Reading: Best Gym Owner's Dumbbell Buying Guide