Gym Jump Box Factory To Rocket Your Fitness Business
Highly acknowledged by many professional trainers
Products can bear abusive years even after long-term usage
Cost-effective commercial quality accessories that won't break the bank
Non-slip PVC cover
Shock-absorbing foam
Designed of premium and sturdy materials
Easily adjust weight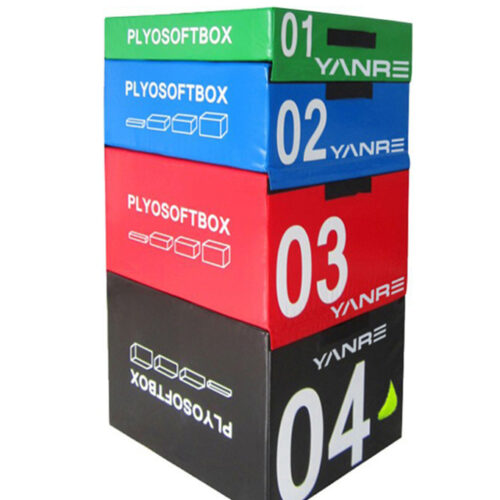 Factory
Over 95% clients choose to cooperate with Yanre Fitness, after visiting our factory and trying our commercial gym equipment personally.
Patents
Our gym equipment meet ISO 20957 standard, with over 40 patents (Utility Model Patents & Appearance Design Patents)
R&D Invest
For more than 20 years, Yanre Fitness invested over 8 million USD for technology development.
Gym Jump Box –
Definitive FAQ Guide
A gym jump box is an essential gym accessory for high-intensity workouts. The popularity of Functional Training training has increased the demand for jump boxes too.
Most commercial gyms have these in stock for their customers. If you are looking for wholesale gym jump boxes, then this FAQ guide is for you.
It will tell you all that there is to know about commercial jump boxes & where to buy them, in detail.
Let's start,
Table of Contents
What is the function of a gym jump box?
A gym jump box is a box made of wood or other materials. Its uses include high-intensity training like Functional Training, Martial arts, Plyometrics, & more.
It is a versatile gym accessory. Box jumps, squats, lunges, burpees, etc., are just a few exercises performed with a jump box.
High-intensity training has a loyal customer base in any commercial gym. Therefore, most gyms have these jump boxes in stock.
Yanre Fitness manufactures various types of commercial jump boxes to fulfill the needs of its customers.
What are the dimensions of a gym jump box?
The approximate size for a gym jump box is 20 * 24 * 30 inches. A beginner may feel more comfortable with a smaller jump box, though.
There are various size options available for wholesale jump boxes. It all depends on the level of training of the user.
Thus, it is usually a better option to buy a range of sizes of jump boxes for your gym or business.
A gym jump box may range from 12-inches to 30-inches. Though, it can go up to 48-inches, if needed.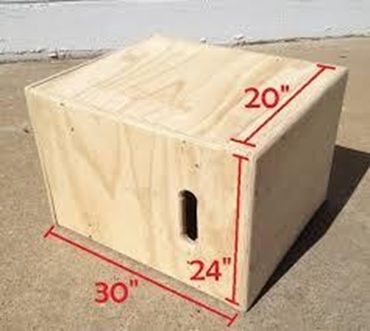 Figure 1 – A wooden gym jump box
What is the height of a gym jump box?
The minimum height of a jump box is not the same for both genders. For men, it is 20-inches, whereas, commercial jump box height for females starts from 16-inches.
In a jump box set, each box is approximately 4-inches higher than the previous one.
When it comes to gym jump boxes, one size certainly doesn't fit all. It is best to buy a complete set of jump boxes rather than individual ones.
It will better accommodate users of all sizes & builds. You will have the option to customize the height by putting jump boxes of different sizes over each other.
What are things to consider before placing a wholesale order for gym jump boxes?
Before placing your wholesale order for gym jump boxes, you should consider the following points to ensure quality:
Corners
Stability
Screws
Grip
Weight
Corners
Pointed, sharp corners of a jump box are an injury risk. To avoid this, make sure that all corners of the jump box are well-rounded & not blunt.
Stability
As the name suggests, most exercises with a gym jump box involve some sort of jumping action.
It is a requirement for the jump box to be stable while in use. Otherwise, there is a risk of falling or slipping.
To ensure that your wholesale jump boxes are stable, confirm that they are packed from all sides.
Screws
This is more of a general rule rather than specific to gym jump boxes. If the screws are poking out, they become an injury hazard.
So, make sure that all the screws on your wholesale jump boxes are fully inserted & not protruding out.
Grip
Avoid buying gym jump boxes with shiny & slippery surfaces. They are prone to slipping & won't have a firm grip on the gym floor.
Choose a gym box with quality construction for better grip & stability while in use.
Weight
Lightweight gym jump boxes are better in the long run.
They are portable & cost-saving. Lighter gym accessories have lower shipping charges, as well.
Where do I place my order for wholesale gym jump boxes from China?
If you are interested in ordering wholesale gym jump boxes from China, then you have two options:
Wholesale gym equipment suppliers
Wholesale gym equipment manufacturers
Unlike manufacturers, suppliers only stock up on gym equipment. It is always a better choice to place your order with an experienced gym equipment manufacturer.
Yanre Fitness is one such manufacturer. We have been in the fitness equipment industry since 2017.
We have a diverse range of originally designed gym equipment & accessories. Visitour website & have a look for yourself.
How much does a wholesale gym jump box cost?
The approximate price of a gym jump box varies based on its type, construction, & manufacturer. (For example), the price for a wooden gym jump box may be up to 50 dollars, while a steel one can be 90 dollars or more.
The foam gym jump boxes are on the expensive side & may cost up to 100 dollars.
Of course, buying a whole set at once will be cost-effective compared to buying individual jump boxes.
What are the types of gym jump boxes?
Based on construction, gym jump boxes have three types. These are:
Steel gym jump boxes
Soft Plyo gym jump boxes
Wooden gym jump boxes
Steel Gym Jump Boxes
These have a high-density steel construction. Steel gym jump boxes come in a variety of sizes & heights.
The bottom has rubber pads for stability & firm grip. The rubber pads keep the jump box in place while in use.
Steel jump boxes are compact & space-saving because they can be stacked on top of each other.
Figure 2 – Gym jump boxes with steel construction
Plyo Soft Jump Boxes
Plyo Soft jump boxes have compressed foam on the inside. The outer covering is of grippy vinyl.
These come as a set & gradually increase in height. They can be put one on top of the other to customize the height as needed.
They are a better option for beginners because the foam construction prevents injury in case of a mistake.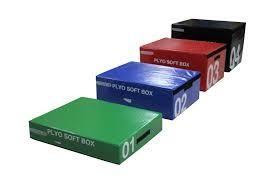 Figure 3 – A Pylosoft box set
Wooden Gym Jump Boxes
This type of gym jump box has a plywood construction. It is sturdy & reinforced from the inside.
Wooden jump boxes are in demand for Functional Training & speed training in commercial gyms.
It has three height options, namely, 20-inches, 24-inches, & 30-inches. Anything over 30-inches affects stability.
It is also referred to as a three-in-one jump box because it is usable from any side. It helps to customize the height of the box.
Rubber gym flooring is the best for wooden jump boxes as it provides maximum stability during use.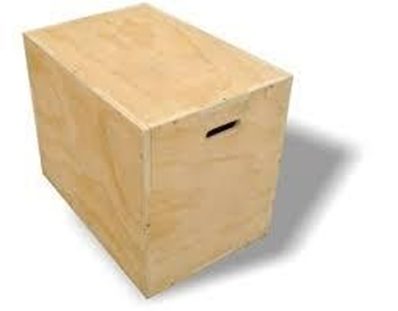 Figure 4 – A heavy-duty wood Plyo box
All types of gym jump boxes have their uses. Commercial gyms should have all of them in stock for the customer.
How much does a gym jump box weigh?
The approximate weight range for a Plyo Softbox is 7 – 27 pounds. Whereas jump boxes made of plywood can weigh from 15 – 58 pounds.
The weight of a commercial jump box is based on:
Construction
Height
Manufacturer
Generally, a gym jump box that weighs less is better than the heavier ones. Lightweight gym accessories are movable with ease & you save on the shipping, as well.
What are the style options for wooden wholesale jump boxes?
Wooden wholesale jump boxes are available in two types of styles:
Three-in-one wooden jump boxes
Traditional wooden jump boxes
Three-in-one Style Wooden Jump Boxes
These are rectangular. This shape makes it possible to use the jump box from either side. The main benefit of using it this way is that the height becomes customizable.
Traditional Wooden Jump Boxes
The traditional ones are narrow at the top with a wide base. This shape promotes stability while in use.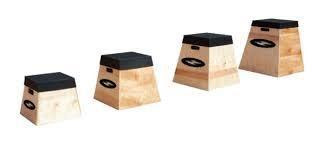 Figure 5 – Gym jump boxes with a narrow top & wider base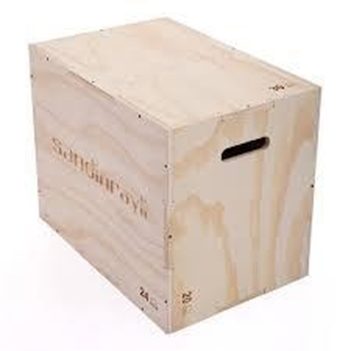 Figure 6 – A rectangular, three-in-one jump box
Do I need to buy a complete set of gym jump boxes?
Not necessarily but it is recommended to stock up on any size & shape of jump boxes according to your business's needs.
There are many reasons for that. Some of which are:
It promotes versatility. You will have something for everyone. In other words, a complete jump box set accommodates users of all sizes & builds.
It will be easier on your pocket in the long run. You won't have to keep buying different sizes to accommodate newer clients.
Gym jump boxes of various types have different sizes & height increments. Having complete sets of jump boxes gives more options for customization.
There is the matter of individual preference, as well. Based on the level & form of training, different types & height options are desirable.
Figure 7 – Foam gym jump boxes stacked on top of each other
What are the delivery options for gym jump boxes?
Wholesale gym jump boxes are manufactured overseas. They are delivered to you in two ways:
Fully-assembled
Unassembled
Fully-assembled jump boxes are usable immediately but have higher shipping costs. Unassembled ones are compact so shipping charges are less.
Depending on your need & budget, you can avail either option.
Do I need to assemble gym jump boxes after receiving them?
As I mentioned above you have two options for delivery. If you choose to have your order delivered unassembled then some assembly is needed.
The assembly process is straightforward & simple. A detailed & easy-to-understand instruction guide is included.
All parts of a gym jump box are clearly labeled to make the assembly process painless.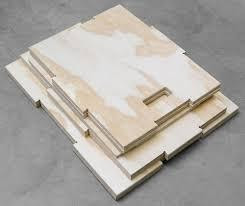 Figure 8 – An unassembled gym jump box
Can I customize my wholesale gym jump boxes?
Yes, you can.
Almost all wholesale manufacturers provide customization services. Custom gym accessories are an effective way to promote your brand & increase customer loyalty.
We, at Yanre Fitness, offer the following options for customization:
Logo & logo design
Printable business motto
Color
Your logo & logo design can be added to your gum jump boxes. It can either be printed, embroidered, or embossed.
If you have a business motto or tagline, it can also be displayed on the wholesale gym accessories.
The color of the jump boxes is customizable, as well. You can match it with your overall aesthetic with ease.
Contact & discuss your specifications with our sales staff in detail & you can have all of your orders customized.
Conclusion
Gym jump boxes are a versatile gym accessory.
Hopefully, this FAQ guide will make it easier for you to choose the ones best suited to your needs.
Yanre Fitness manufactures all types of high-quality gym jump boxes. Have a look for yourself by visiting our website.
You will not be disappointed.
Contact us & ask for a quote today!