Commercial Quality Kettlebell Manufacturing Expert
Producing gym accessories for 24 years since 1997
Provides gym accessories that can bear long-term usage
Guaranteed premium quality steel that provides maximum safety
Ideal for variety of resistance-training activities
Reliable built-to-last strength
Textured finish for a stronger, more solid grip
Color coded for easily weight identification
Perfect for squats, deadlifts, arm swings, and a variety of other strength and conditioning activities.
Kettlebell Types
Factory
Over 95% clients choose to cooperate with Yanre Fitness, after visiting our factory and trying our commercial gym equipment personally.
Patents
Our gym equipment meet ISO 20957 standard, with over 40 patents (Utility Model Patents & Appearance Design Patents)
R&D Invest
For more than 20 years, Yanre Fitness invested over 8 million USD for technology development.
Kettlebell Manufacturer –
Definitive FAQ Guide
Kettlebells have been a much-loved addition to gyms for more than 20 years. Nowadays, they are used by fitness enthusiasts all over the world.
Different models come with different specifications that meet various needs, from weightlifting experts and competitive athletes to amateurs who want more variety in their routine.
Find the best manufacturer can be tough though, that's why this ultimate FAQ guide will give you some pointers on how best to find one tailor-made just for your gym.
Table of Contents
Methods for Finding a Trustworthy Kettlebell Manufacturer
Just like any other product, kettlebells may be difficult to find. You will need to keep looking at the manufacturer's official website and their transparency to know if they're a reliable company or not.
Official sources
Find trustworthy manufacturers by sourcing from only official sources like :
B2B websites
exhibitions or specialty trade shows
customer reviews and official gym forums
experienced gym manufacturers
Transparency
There are many different ways to ensure a machine's reliability, but manufacturers should be transparent about their methods. For example :
The company official data (call center, social media platforms, websites, registration information)
Costs and shipment
Raw materials
The production in-sights
Communication
Many things go into creating a business relationship, but communication is the most important. It means your supplier needs to know what you expect from them or else how they can provide. That's why when picking an equipment manufacturer for kettlebells, ensure :
Your business supplier is able to communicate at least one other language apart from English.
Your business supplier is able to help you place an order online.
Your business supplier is capable of dealing with any hiccups and any issues.
Your business supplier sticks to polite business etiquette all the time during communication with you.
Onsite visits
If you're looking for the best kettlebells supplier, visiting the location can be a decisive factor. The manufacturers have to could organizing such visits where all reputable suppliers will present their factory.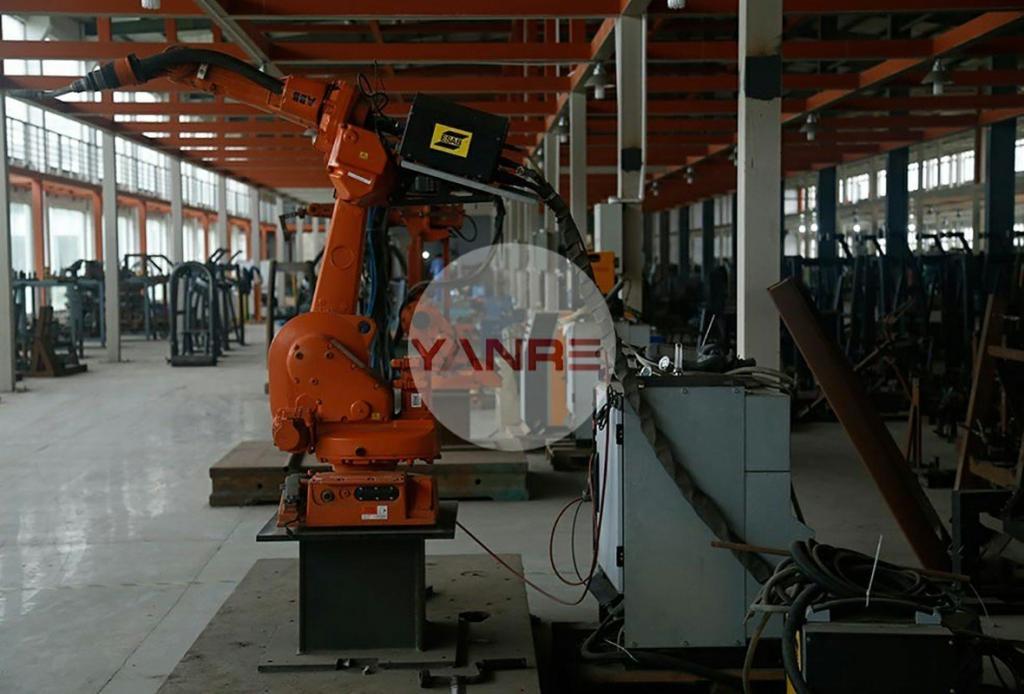 Figure 1 The Yanre Fitness factory
Where to find expert kettlebell manufacturers?
The country of China is known as the "the world factory" and has been for generations, as they are a key for the supplier in kettlebell manufacturing. Chinese factories have continued to produce massive global output that surpasses its rivals, making it clear who reigns king when it comes to production worldwide.
Manufacturers located in China are creating a diverse range of affordable quality products. Kettlebell manufacturers located in China operate with their customers to meet the requirements of their clients, which means you will notice both high-quality and low-quality available for purchase.
Yanre Fitness is the premier kettlebell manufacture in China. With a high demand for top-quality equipment, it should be no surprise that we are among the three most reputable fitness factories there.
Figure 2 Country of China as the world factory
Certifications that kettlebell manufacturers should have
The best kettlebell manufacturers have to provide quality, safety, and health certificate.
Quality
SGS is an internationally recognized certification for kettlebell manufacturers. It is currently the leading verification, authentication, and inspection method in the industry today.
An SGS certificate reveals if a brand produces its products at global standards set by organizations like the World Kettlebell League (WKL). They have determined that these are the requirements necessary to produce safe fitness equipment of this type on a global scale.
Another certificate about quality is ISO that stands for the International Organization of Standardization. They are an international and independent organization in charge of ensuring accurate product quality while also promoting efficiency among services from different countries around the world.
Safety and Health
The OHSAS certificate is crucial to any company manufacturing kettlebells. It ensures your safety and helps enhance performance in this industry as well.
When selecting a supplier, ensure they are certified by meeting these requirements. It has to be public knowledge so that everyone can see how compliant their suppliers are.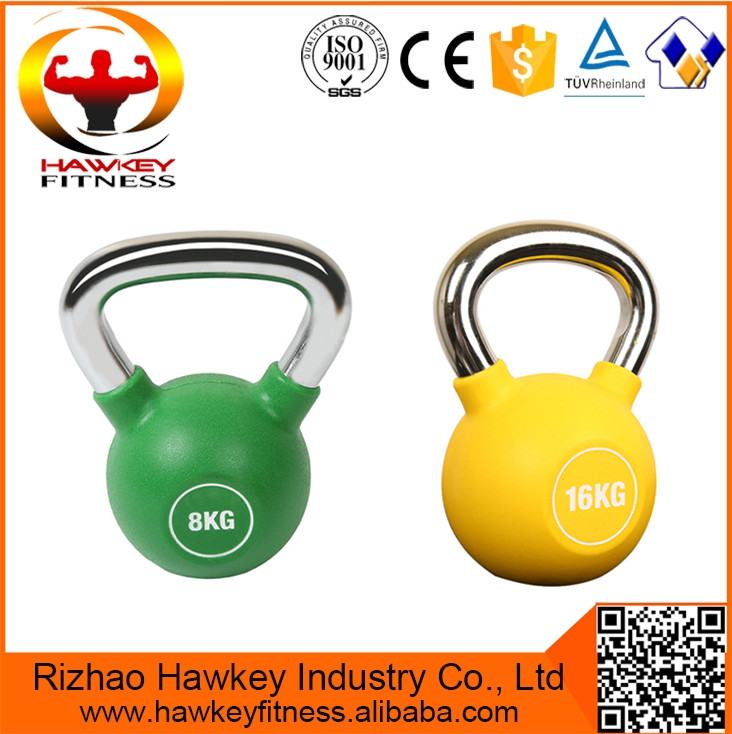 Figure 3 Kettlebells with ISO certification
What kettlebell types that manufacturers produce?
At least two types of manufacturing the kettlebell :
Commercial cast iron kettlebells
Competition kettlebells
The difference between these two types lies within their shape and handle diameter. While the commercial kettlebells are usually large in size, rounder in shape, and have more grip space for a better hold, the competition kettlebells tend to be smaller with narrower handles that allow users to gain a stronger grip on them.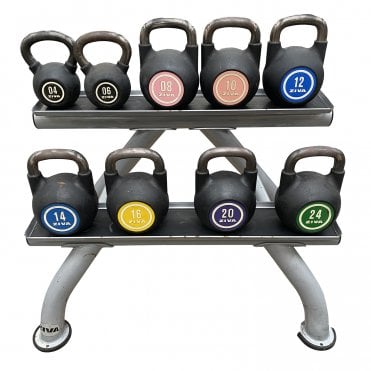 Figure 4 Competition grade and commercial kettlebells
Methods that manufacturers do to produce kettlebells
Kettlebells are typically cast from metal in standard-shaped molds. There are two methods to make kettlebells :
The single-piece casting, or lost foam casting
The two-piece casting
The casting process of lost foam is the best way to make kettlebells because they are stronger, durable, and safer. The two-piece casting, on the other hand, may have an even shorter lifespan.
Kettlebell manufacturers that joint the handles onto the bell are not a safe choice. The risk of injury is much too high, and you have to avoid them at all costs.
Figure 5 The casting process of lost foam
Understanding the process of quality control for kettlebell manufacturers
The process of quality control is what any gym equipment or kettlebell manufacturers should have. This fundamental process in factoring the quality equipment is important for :
All of the products meet the quality specifications
Meeting the regulatory requirements for fitness equipment manufacturing
Meeting the client's requirements
Minimize the number of products being returned
Manufacturers will split the manufacturing process into some steps to achieve the best results. The operators, engineers, and manufacturers work together to ensure that every detail of the product's production goes smoothly from start to finish.
There are many steps in the manufacturing process. First, a product sample is made to test quality control and see if it should be mass-produced or not. If the kettlebell product passes inspection, then manufacturers make more of them.
However, this doesn't mean that they are perfect because there will likely need to be some modifications before production can start from scratch again.
High-quality grade kettlebell manufacturers will follow these strict guidelines :
Create products from high-quality materials such as steel or cast iron
Use the single piece casting process
Use a single dimension of the bell to provides an appropriate noise level for all weights
Apply a high-quality coating to help protect against durability, chips, and rust.
Provide a flat finishing
Avoid visible seams, holes, or any other kind of construction imperfection
Be wary of any kettlebell manufacturer that doesn't make an effort to use higher quality materials. You will be able to tell a cheap producer by their product's uneven weight distribution and weak grip handles.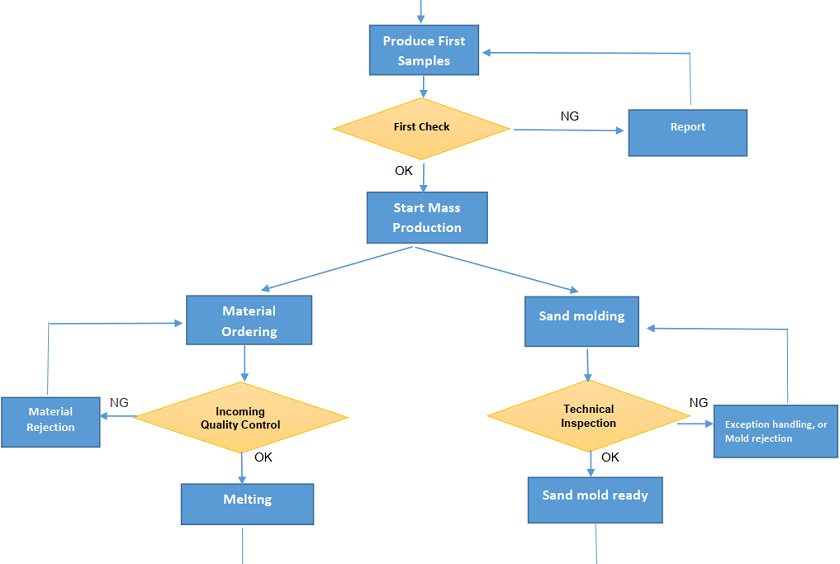 Figure 6 The quality control measures example for manufacturing kettlebells
Understanding ODM and OEM in manufacturing the kettlebells
OEM stands for Original Equipment Manufacturer. OEM companies can provide the kettlebell design, but the license is from the manufacturer to manufacturing them.
ODM stands for Original Design Manufacturer. ODM companies can create designs and manufacture their products without any third-party involvement.
Yanre Fitness manufacturers wholesale premium-grade kettlebells and fitness equipment. Yanre is a self-design expert with the capacity to :
Cover the whole range of ODM services according to your needs.
Produce high-quality kettlebells in small or large quantities.
Wholesale kettlebell prices are at a low all around the world.
Yanre Fitness has a development and research department in Beijing where they design kettlebells themselves that are compatible with all fitness levels. Yanre Fitness supplies various professional sporting teams, including university sports programs, government agencies, military personnel & more.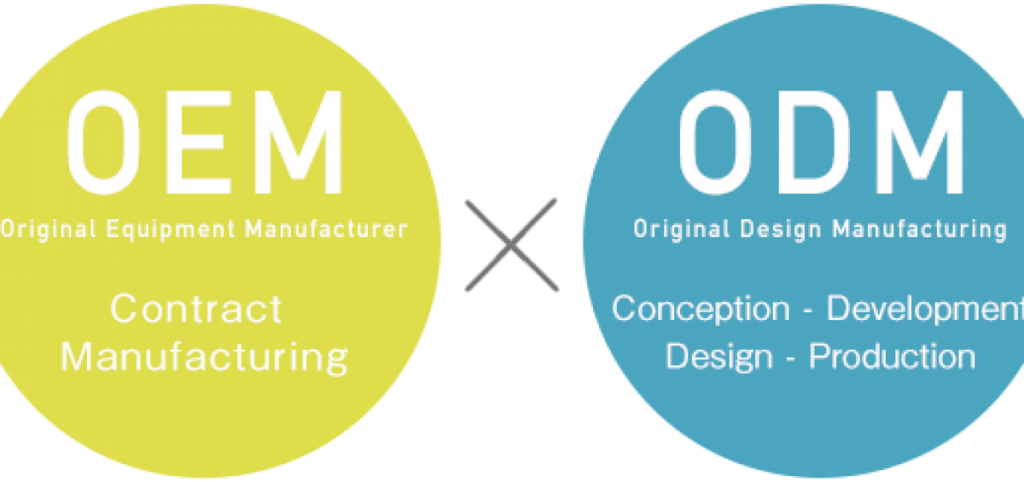 Figure 7 The ODM and OEM manufacture of kettlebell
Why purchasing the kettlebell from manufacturers of China?
China has been the world's go-to country as a kettlebell supplying center since the beginning of 90. With such the experience helps them to provide :
Massive production of kettlebells
Manufacturing kettlebells at a low cost
All types of quality kettlebells
Effective exports logistics
Fast delivery of kettlebells
A reliable & capable workforce
Capability to develop new product
Figure 8 Mass kettlebells from a Chinese factory
Where are kettlebells manufacturers located in China?
The well-known provinces in China for manufacturing commercial quality kettlebells are :
Jiangsu Province
Shandong Province
Hebei Province
Between the three provinces, the Jiangsu province is known for its superior grade of kettlebells, which are often used in fitness centers and gyms.
Figure 9 The gym equipment manufacturers in China
Where do the China manufacturers ship kettlebells most?
The kettlebell market in China is dedicated to large consumers. Most of China's clients are located in Europe, Asia, and the U.S, with a recent demand spike due to pandemic situations that left them scrambling for supply.
The exporting market grew even 150% over the past few years because America doubled sales while European countries faced no suppliers.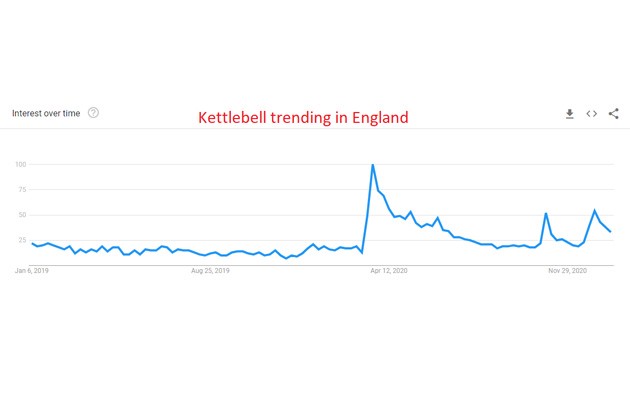 Figure 10 Example of the kettlebell market growth chart
How much price of wholesale from kettlebell manufacturers?
Gym owners have to be aware that the piece does not pay kettlebells. They are priced according to their weight, starting at $1 per kg, and they depend on your desired quantity of final purchases.
However, you must not always purchase the cheapest kettlebells product but also consider the quality too. The kettlebell is made from steel, or cast iron will last longer. Even if it might cost an extra penny, this investment is worth it because they will last longer than kettlebells that are cheaper but break easily after only a couple of uses.
Figure 11 Wholesale price of kettlebells
Do the manufacturers provide documents to export the kettlebells?
Yes, they do. You will find all necessary export documentation in your shipment box. The required documentation is :
Contract of sales
Invoice
Airway bill
Certificate of origin
Insurance of the products
Before placing an order, you have to consult with the kettlebell manufacturer. The export regulations can be difficult to understand, so make sure that they are clear on precisely what is and isn't allowed for the destination country.
If there are any problems that occur during transport, this manufacturer cannot help because they only deal in shipping goods from one place to another and not customs or anything else involved after the product leaves their facility.
You will also need a customs agent's assistance if issues are clearing through customs or hiring someone who has experience dealing with these types of situations before exporting it overseas.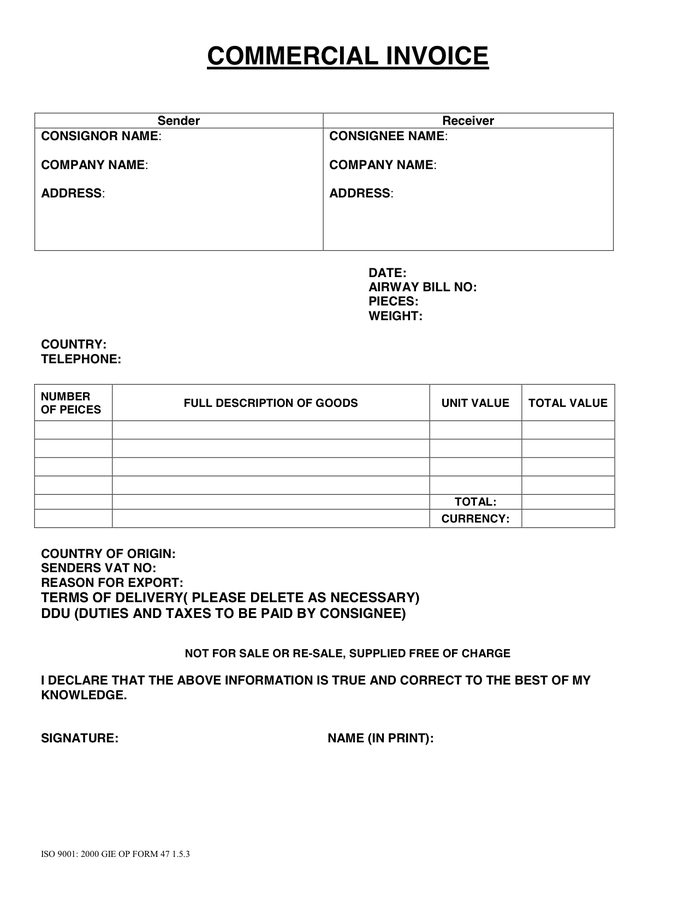 Figure 12 The example of commercial invoice
What most helpful payout scheme for kettlebell manufacturers?
It is not uncommon for manufacturers to require a deposit before they will start producing them. It is also true in the gym world, where you will typically pay for your equipment upfront and then have installments due throughout the installation.
Although this can be more expensive, most gyms owner find that the payment scheme gives them better control over budgeting costs with multiple deadlines instead of one lump sum upfront fee.
Deposit
The deposit is regarded as a warrant from buyers and should be done before the kettlebell production starts. It can be anything from the total price, 0 to 50%, but usually, be 20%.
Quality Control
When you purchase kettlebells from a manufacturer, they may ask for payment after their quality control. It is to ensure the weight and shape of your product are up to standard.
If any errors or issues arise during testing, manufacturers will contact you with the proof before making final adjustments in price, which can be 30 to 50% of the total cost.
Delivery
You will be given a final payment after inspecting the equipment and delivering it to your country. Usually, you will need to pay about 30% of the total price.
It is essential to know that there are various payment options available for kettlebells, depending on the manufacturer. Some clients may pay 100% in front, while others will make the full payment after they've been delivered.
These terms could be negotiated by both parties as needed. All that's required is communication.
How to build a long-term business relationship with kettlebells manufacturers?
When you are in business with a kettlebell manufacturer, it is essential to have good relationships. To establish long-term agreements, here is what you need :
Have a good track record with payments
Never break a contract
Maintain a consistent order flow
Be trustworthy
A good business relationship with your suppliers can be beneficial. It will provide you promotional products, free samples, and discounts.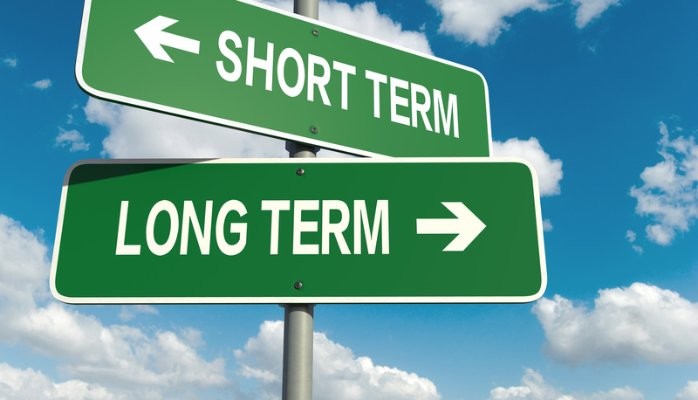 Figure 13 The long term relationship
Is it difficult to refund the kettlebells order to the manufacturer if unsatisfied with its quality?
No. If you own a business contract with the manufacturer, following contractual agreements should be enough for an efficient and timely refund or replacement of any products that are found defective in some way.
If you are just started the cooperation, be sure to clarify your return policies. Usually, kettlebells with a factory imperfection that is out of the norm should be returned.
Figure 14 The refund process to manufacturers
Can manufacturers personalize kettlebells ordered?
Yes, you can. And Yanre Fitness, an expert-made manufacturer of gym equipment, can provide you with personalized kettlebells. Personalizing the bells will increase your gym's image.
Yanre could imprint a logo of yours right on the center of each bell, so they have a professional appearance to your kettlebell.
Final Words
With this ultimate FAQ Guide, you should have no question anymore about the manufacturers of the kettlebell. But if you do, contact the Yanre sales team now.
Yanre Fitness has been manufacturing experience for 20 years in one of these products, so call or email us today if you are looking to buy kettlebells. Yanre will provide quick quotes as well as all other necessary information about the goods.
Recommended Reading: Kettlebell Buying Guide