Commercial Quality Rubber Dumbbells Manufacturing Expert
Trusted company with clients are all over the world
The company running for 24 years since 1997
Guaranteed premium commercial quality of fitness equipment & accessories
Long-lasting and will not dry out, crack and peel
Rubber reduces noise during workouts.
Ideal for any location with or without proper ventilation.
Solid steel core for reliable strength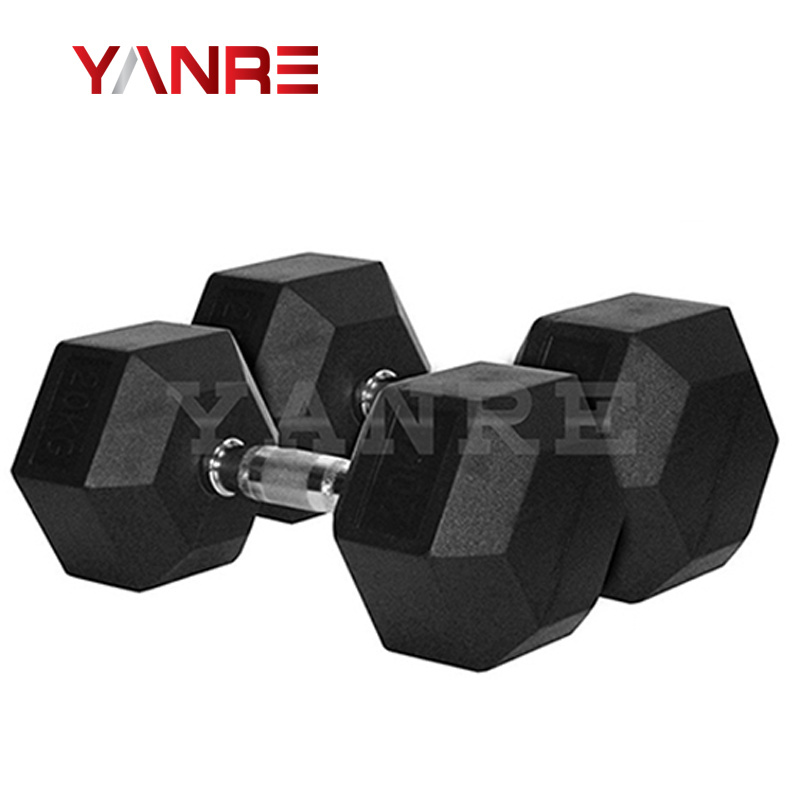 Rubber Dumbbells Manufacturer –
Definitive FAQ Guide
Are you looking to buy rubber dumbbells for your distribution center or commercial gym? Do you want to find a reliable rubber dumbbell manufacturer?
If yes, then we are glad you are here.
We have written this Ultimate FAQ guide on Rubber Dumbbells to help you find answers to all your questions.
This guide will tell you the process that rubber dumbbell manufacturers should ideally follow, how you can do the factory audits, and find the best manufacturer to source your products.
So without any delay, let's see what it is.
Table of Contents
How many types of commercial dumbbells are made by rubber dumbbell manufacturers?
Rubber dumbbell manufacturers make only one type of dumbbell i-e fixed weight dumbbells. However, there exist multiple varieties in them.
Fixed Rubber Dumbbell
Fixed rubber dumbbells have welded weights on both sides of the handle. They can also be threaded and press-fitted. They are sold in one piece.
Figure 1: Fixed Weight Rubber Dumbbells
These dumbbells are stable, durable, and do not need adjustments. These are some of the reasons why these dumbbells are preferred in commercial gyms.
Types of Fixed Dumbbells
The following are the three different types of fixed dumbbells. They only differ in shape.
Round Rubber Dumbbells
They are widely used in commercial gyms. Their weight heads are circular.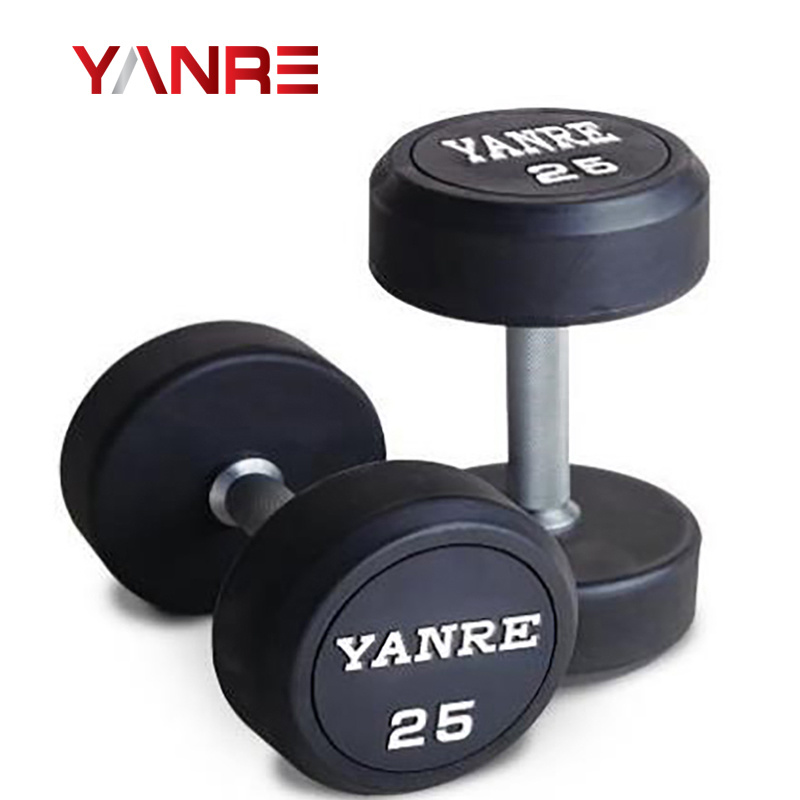 Figure 2: Round Fixed Weight Rubber Dumbbell by Yanre Fitness
These dumbbells are unstable due to their round shape which makes them inappropriate for stability exercises. Besides, they can also cause accidents due to rolling in uneven places.
Hex Rubber Dumbbells
They have hexagonal weight heads. They are commonly made with seven sides, however, you can also find 8-12 sided dumbbells.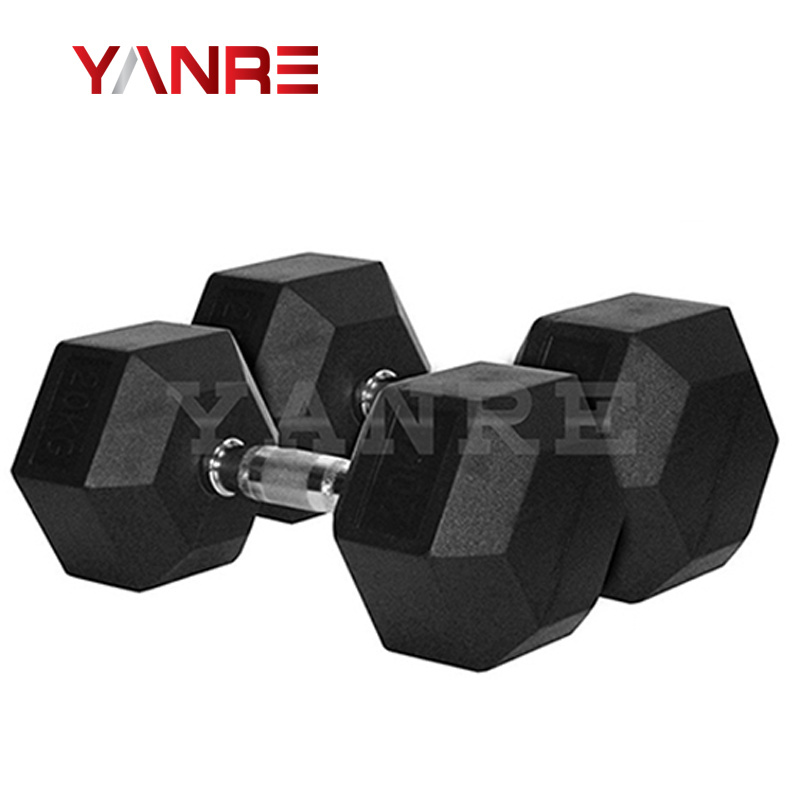 Figure 3: Hex Fixed Weight Rubber Dumbbell by Yanre Fitness
They can be easily used in stability exercises. Although the rubber coating on its edges may wear out quickly, they are much safer than round dumbbells because they do not have the danger of rolling over.
Tribell Rubber Dumbbells
They are also known as studio dumbbells. As the name indicates, they have three sides which makes them perfect equipment for stability and resistance exercises.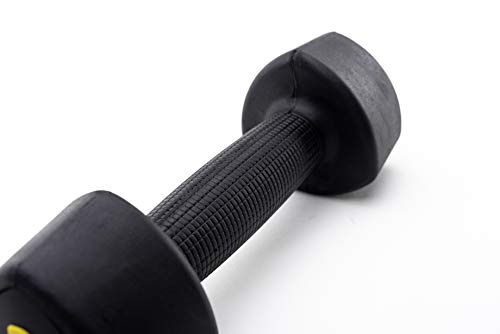 Figure 4: Tribell Fixed Weight Dumbbell
How many types of dumbbell handles are made by rubber dumbbell manufacturers?
The following are the 4 types of handles that a dumbbell may have.
Padded Handles
Arched partially knurled handles
Partially knurled handles
Fully knurled handles
Fully Knurled Handles
The handles in all gym equipment have tiny grooves to enhance their grip. A fully knurled handle means that it will have handles all over it. This feature provides the best grip but amateur trainers might find them uncomfortable.
Figure 5: Fully Knurled Handle
Arched Handles
These handles are arched instead of having knurls. They are suitable for beginners, however, they might slip if the user sweats a lot.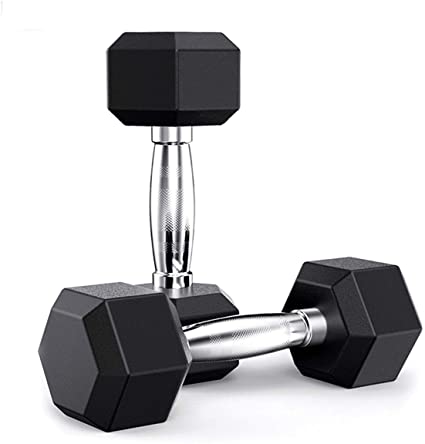 Figure 6: Arched Handle
Arched handles often have dumbbell grips that are made of rubber, polyurethane foam, or silicone.
Figure 7: Dumbbell bar handle grip made of silicone
Figure 8: Polyurethane handle grips with knurling or grooving
Arched Partially Knurled Handles
These handles are also arched but they also have knurling on the arched surface. This feature improves grip and eliminates the chances of slipping. This shape is an ergonomic design.
Figure 9: Arched partially knurled handle by Yanre Fitness
Padded Handles
These handles have an efficient grip. The padding is manufactured using urethane, foam, or rubber. They can also absorb sweat.
Figure 10: Rubber dumbbell with rubber hand grip
Where can I find a reliable rubber dumbbells manufacturer?
The following are the places where you can find reliable rubber dumbbells manufacturer:
Online Marketplaces
Social Media Websites Such as Facebook and Linkedin
Google
Referrals
The Local Chamber of Commerce
Sourcing Agents
Trade Fairs
Online Marketplaces
These websites connect buyers and sellers. You can find both local and international manufacturers on these marketplaces. These websites have multiple filter options that you can use to refine your search results.
Figure 11: China's Wholesale Marketplace Websites
However, these websites may also have scammers as well as suppliers who are selling outsourced products and are not the manufacturers themselves.
Some of the most common online marketplaces are as follows:
Alibaba
DHgate
Bizbilla
EC21
HKTDC
FGmarket
Made in China
ThaiTrade
Global Sources
You can find many more marketplaces online.
Social Media such as LinkedIn and Facebook
Social media is an excellent source of finding information related to rubber dumbbells manufacturers. You can do this for free on these platforms.
However, many scammers might be portraying themselves as quality manufacturers on these platforms so be careful while researching.
Google
Google is a giant information source so you can easily find multiple rubber dumbbells manufacturers from all around the globe. However, the probability of finding scammers is the same as it is on social media websites.
Here is how you can find reliable rubber dumbbell manufacturers on the internet:
Enter the name of the manufacturer in the Google search bar. Carefully check the pages shown on the first page. If there is anything unreliable about the manufacturer, customers must have reported it on the websites.
If you are still unsure, you can write the name of the manufacturer along with the words "scam" or "scammers". In this way, if anyone has reported them as scammers, it will show up on Google.
If nothing shows in the results after the above two searches, then the manufacturer is reliable and you can do business with them.
The Local Chamber of Commerce
The trade industry in your country must have a list of all the rubber dumbbell manufacturers. If you are looking to buy dumbbells from your country, it can be an easy way to find them.
Figure 12: Chamber of Commerce, Manhattan, NY, USA
Referrals
If you are in the gym business for a long time, you must know many people in this field. Look in your social circle for people who might know reliable rubber dumbbells manufacturers.
You can also ask them to establish your connection with the manufacturers. The benefit of using this approach is that your friends or colleagues already know those manufacturers so you will not have to spend time verifying their credibility.
Trade Shows and Exhibitions
One of the most reliable methods to find rubber dumbbells manufacturers is to visit exhibitions or trade shows. This is because the organizers of the exhibitions already survey the factory's credibility.
Figure 13: IWF Shanghai Fitness Expo 2020
You can also check the quality of products displayed at the exhibition, get answers to your questions, and inquire about their delivery and customization processes.
After that, if you want to continue with that manufacturer, you can ask for sample products.
Some of the popular exhibitions all around the world are as follows:
IWF Shanghai Fitness Expo
Sportec + Health and Fitness Japan
Fitness Show – Sydney
Asian Sporting Goods Show
SPOEX
FIBO China
GymTec
You can also find the list of all the trade shows expected to happen from 2021 to 2023 on this website:
Sourcing Agents or Companies
If you cannot find a rubber dumbbells manufacturer yourself, you can hire a sourcing agent or contact a company. They act as your representatives on multiple forums. Agents or companies are both local and overseas.
However, keep in mind that sourcing agents might cost you a reasonable amount of money. Therefore, hire them only if your business can afford them.
Figure 14: How Sourcing Agencies Work
The following are a few duties perform by sourcing agents;
They are the experts in this field so they can give guidance according to your requirements.
Find a rubber dumbbells manufacturer for you that fulfills most of your requirements.
Save you from the risks of scammers.
Test the sample products and perform site audits.
Do negotiations on your behalf.
Place the orders and ensure payments and delivery.
Strengthen your relationship with the manufacturer for future trades.
Here are a few qualities that an ideal rubber dumbbell should have:
Should be an expert in analyzing gym equipment manufacturers. Have a portfolio to show you in terms of factory audits, logistics, and sample testing.
Have a strong network with multiple manufacturers.
Should know about the standard procedure followed by rubber dumbbells manufacturers.
Have good communication skills and should be able to understand your concerns.
Should be honest in their dealings and decide everything after consulting with you.
Are domestic rubber dumbbells manufacturers better than overseas ones?
It completely depends on your requirements. Here are a few advantages and disadvantages of both types of manufacturers:
Overseas dumbbell manufacturers
Advantages
Offer competitive prices
Low manufacturing cost
More options to choose from
Customization services at cheap rates
Variety of product choices
Easy to compare different manufacturers
Disadvantages
Verification might be difficult
Higher delivery charges and time
Language barrier
Domestic rubber dumbbell manufacturer
Advantages
Low shipping charges and minimum time required
Verification is easy
No language barrier
Payment security
Disadvantages
Limited choice of products
Less competitive prices
Higher manufacturing costs
Carefully analyze all the advantages and disadvantages while deciding between overseas and domestic rubber dumbbell manufacturers.
An important aspect to remember if you are buying the products for the distribution center is that you will need to sell these dumbbells. Therefore, it is better if you buy them from an overseas manufacturer since they have lower prices.
Figure 15: Pros and Cons of Overseas Rubber Manufacturing or Outsourcing
Which country has the best rubber dumbbell manufacturers?
China is the best place to find reliable rubber dumbbell manufacturers. You can get your dumbbells delivered to almost any part of the world.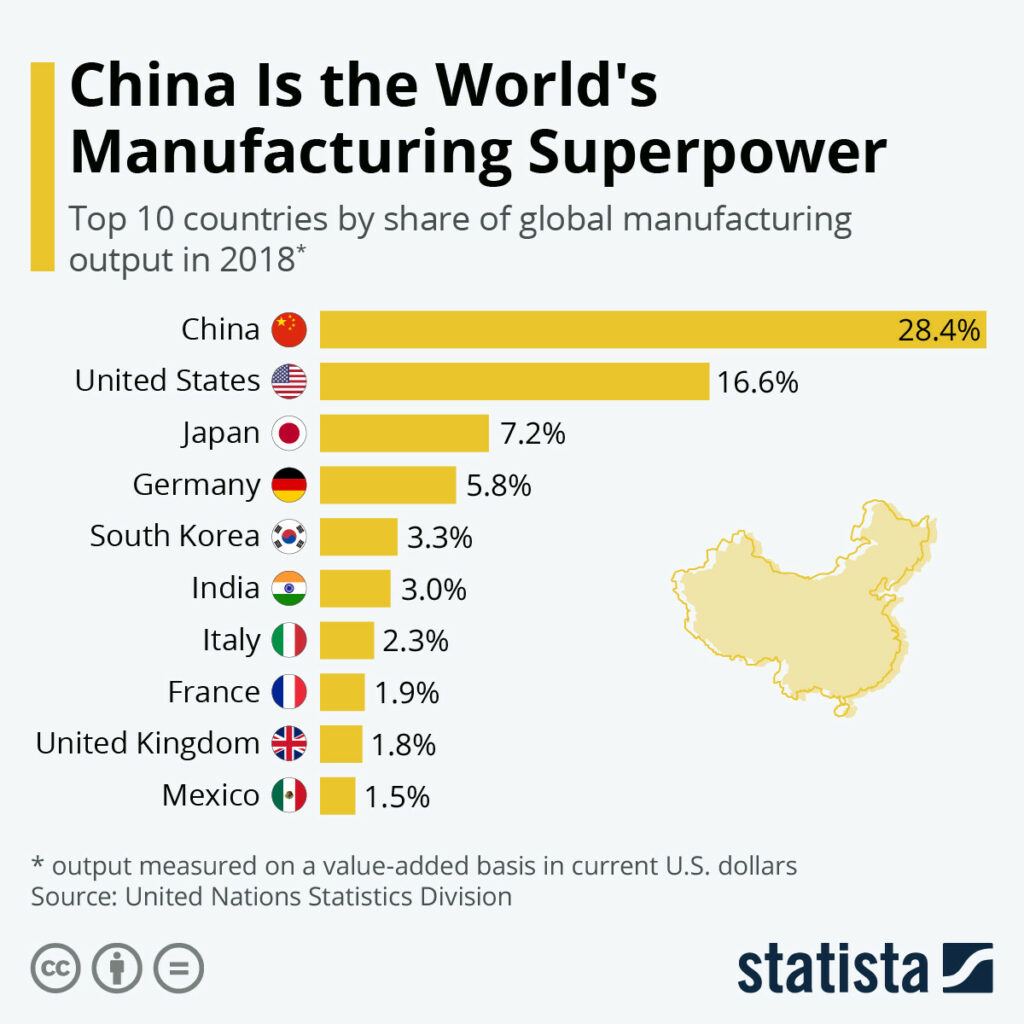 Figure 16: China's growing manufacturing business
Here is the list of a few places where Chinese manufacturers deliver their products:
Europe
Canada
North America
Japan
Southeast Asia
Hong Kong
Australia
India
South Africa
UAE
Chinese manufacturers are often in the industry for more than 35 years. Therefore, they ensure effective communication with their customers. This is why China should be your first place to find rubber dumbbells manufacturers.
Yanre Strength is one of the best rubber dumbbell manufacturers in China. They have self-designed equipment with ergonomic designs. We own over 40 patents for gym equipment including dumbbells.
Figure 17: Premium Quality Rubber Dumbbell Export by Yanre Fitness
How can I know which Chinese rubber dumbbells manufacturers supply dumbbells to famous brands?
There is no way to find this information because Original Equipment Manufacturers (OEM) sign a non-circumvention and non-disclosure agreement with the famous brands. They do this because of intellectual rights and patent issues.
The only information that you can find is whether a manufacturer is an OEM or not. You cannot know which brands use their equipment.
What can I shortlist rubber dumbbells manufacturers?
You can shortlist the rubber dumbbells manufacturers based on the following criteria:
Specialization
Choose the manufacturer whose specialty is producing weight lifting equipment and accessories. Although they might be manufacturing other products too, they should have a dedicated team for weight lifting equipment.
Try your best to avoid doing business with manufacturers that are producing equipment for different industries. This is because there is a high chance that you will get low-quality rubber dumbbells from them.
Reviews and Ratings
Try to get feedback from their current and previous clients.
Here are a few things that you can ask them:
How much attention does the manufacturer pay to their client's requirements?
Are there any hurdles in shipment processes?
What is the quality of their rubber dumbbells?
How long do they take to manufacture the products?
Are they honest in their dealings?
Are they efficient in responding to queries?
Besides the above questions, you may ask them about their overall experience. You can get information about their current and previous clients on the website or the company's portfolio.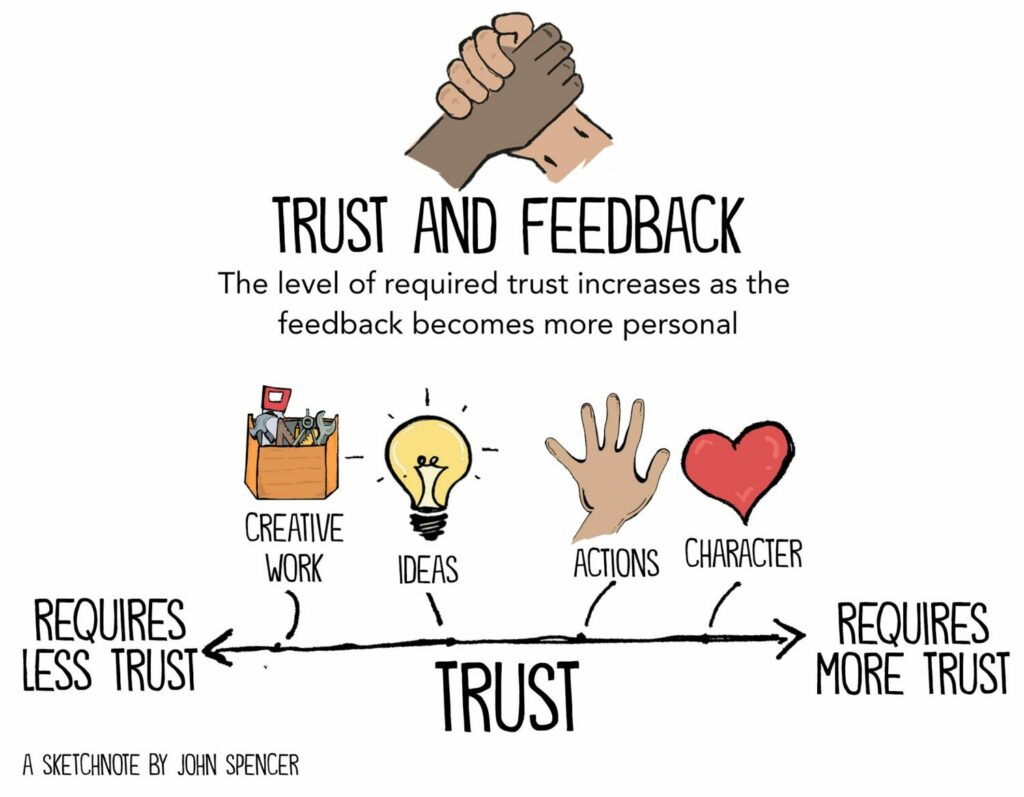 Figure 18: Client Feedback build's Trust
Information about their Certifications
A rubber dumbbell manufacturer is always transparent in its documentation and certifications. They provide you the information regarding their affiliations, raw materials they use, and the procedures they follow.
Some of the business documents that you can check are:
Company profile
Tax registration
Business license
Organization code
Bank account certificates
Foriegn trade registration
ISO certificates
Client references
Audit reports
Figure 19: Yanre Fitness Company Profile
Some of the product documents that you can check are:
Product specifications
Product certificates
Product test reports
Product patents
Material safety data sheets
Any other quality certificates
Experience in exporting products to your country
Production scale
Geography
There are five provinces in China that have industrial zones. Most rubber dumbbells manufacturers are located in the following 5 provinces:
Guangdong
Jiangsu
Shandong
Shanghai
Zhejiang
Figure 20: Locations of Manufacturing plants or factories in China
Try to choose a rubber dumbbell manufacturer from the above-mentioned regions. It will ensure that you are trusting a competitive manufacturer.
How can I verify the information provided by the rubber dumbbell manufacturer?
You can verify the information provided by Chinese rubber dumbbell manufacturers through the following websites:
Verify the business license on the NECIPS website. This website has the database of AIC which regulates the legal business in China. To verify the information, you need to enter the business registration number (18-digits) and the business name in Chinese.
Check if there are any legal cases against the manufacturer on the Chinese Supreme Court database.
Use the CNCA's certificates database to verify OHSAS and ISO certificates.
Other miscellaneous certificates can be verified on this website. They should be issued by an accredited certification agency. You need to know the issuing organization to verify the certificate in its database.
Verify the product test reports provided by the following labs:
If any certification issuing organizations are not listed in the above points, you can manually check them on the internet.
What information do I need to give the rubber dumbbell manufacturer while requesting a customized quote?
You should include the following information while requesting an RFQ:
Rubber dumbbell description and specifications
Pictures
Required quantity
Delivery requirement
Production price
Required production time
Request for product sample
Price of product sample
Incoterms (FOB,EXW,CNF, etc.)
MOQ
Payment methods and terms
Product testing procedure
Available time for review and decision
Contractual terms and conditions
Submission requirements
Figure 21: Sample RFQ Form
Always try to be concise and specific while requesting a price quote. It will ensure that there is no miscommunication between you and the seller.
Besides, it is courteous to only talk to the point to save time.
What documents do I need to request to be included by the rubber dumbbell manufacturer in the RFQ?
You can request the manufacturer to include the product and business documents mentioned in question number 7.
These documents will help you in deciding the credibility of the rubber dumbbell manufacturer.
Do I need to notify the rubber dumbbell manufacturer if I do not choose them?
Yes, you should always inform the rubber dumbbell manufacturer if you choose not to continue with them.
Send them a letter of regret to show your courtesy. It takes the manufacturers a reasonable amount of time to answer your queries and provide you the requested documents, therefore, you should also invest some time in informing them about your decision.
How can I request a sample product from a rubber dumbbell manufacturer?
You can request a sample product from the rubber dumbbell manufacturer by using their form or by emailing them.
You can also inquire about this information in the RFQ. It will save time and prevent miscommunication.
You can easily request the sample product from Yanre Strength. Tell us your requirements and we would be happy to fulfill them.
What type of product samples can I request from the rubber dumbbell manufacturer?
You can request the following four types of sample products from the rubber dumbbell manufacturer:
Batch Samples
Production Samples
Pre-production Samples
Factory Samples
Batch Samples
If your order will be delivered in batches, this scheme would ensure that the sample you are receiving belongs to that batch. Third parties are there to verify this information.
Production Samples
These samples are manufactured after your request. Therefore, you have to wait for the production time and the assembly and packaging time required for the product.
Pre-production Samples
These samples can be requested if you need your sample to be customized. It will help you analyze the quality of customization services as well as the product. You can save yourself some time by requesting a pre-production sample because in this way you can verify everything before placing the bulk order.
Factory Samples
These samples are ready to be delivered. In this case, you will not have to wait for the production time.
What information do I need to include in the sample request form provided by the rubber dumbbell manufacturer?
You should include the following information in the sample request form:
Description of the production. If possible, include the images as well.
If you intend to conduct testing on the sample, inform the manufacturer about it.
Complete shipping address.
Ask the manufacturer to label the package "of no commercial value". It will save you from duty taxes.
Ask for the name tag, model number, and company name labeled on the sample.
Ask for the time required for the production and delivery.
You can also arrange a meeting with the manufacturer to communicate your requirements.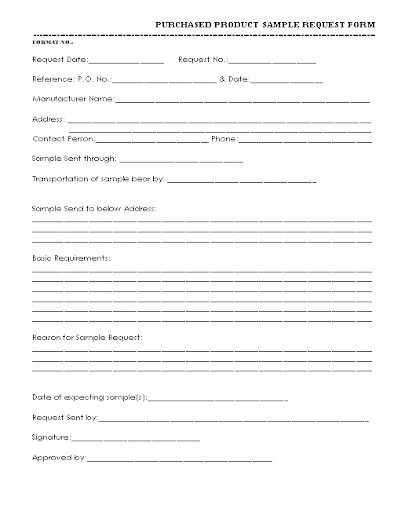 Figure 22: Product Sample Request Form
How can I check the quality of the sample provided by the rubber dumbbell manufacturer?
You should check the following properties of the rubber dumbbell:
Odor
The product may have a strong odor if it is newly manufactured, so do not judge the quality on that basis.
Store the sample in a properly ventilated area and note the number of days it takes to wear off the rubbery smell of the coating. This will give you an estimate about the quality of the rubber as well as the time required to store them in the warehouse before transporting it to the gym.
Coating
Scratch the coating of the rubber dumbbell to see how thick it is. Drop them safely to see if it wears off or has any dents or scratches.
Weight Heads
After you dropped the dumbbells, check if the weight heads moved a little or not. Also, check for scratches or dents.
Weight Plates
Ensure that the threads properly secure the plates. Check for movements and scratch after you drop them.
Handles
Perform some exercise using a dumbbell so that you start sweating. Make sure that the handles do not slip and have comfortable knurling.
If the handles are padded, ensure that they are efficient in absorbing sweat.
Do rubber dumbbell manufacturers allow factory visits?
Yes, if the manufacturer allows, you can visit their factory.
Quality manufacturers such as Yanre Strength never hesitate to give this permission. However, due to the current pandemic factory visits are limited to ensure safety. But you can have a virtual visit if you want.
What do I need to check during my visit to the rubber dumbbell factory?
You can check the following points:
Factory organization
Factory working conditions
Factory capacity
Warehouse and material inventory
Production equipment availability
Figure 23: Yanre Fitness Factory in Wuhu, China
Factory organization
To judge the factory organization you need to observe how the production and assembly lines are arranged. Here are a few aspects of an ideal factory organization.
All the lines should have quick access to their resources.
All lines should have a safe distance between them.
Partially assembled products should be assembled neatly.
Products should be arranged in the order of manufacturing.
QA should be able to check all the products without disturbing anything.
Factory working conditions
Notice if all employees are wearing PPEs and have a safe working environment or not. There should be labels to ensure safety and to warn about the hazards.
A factory with safe working conditions does not have a lot of safety issues that can interrupt their production. Therefore, it ensures that deadlines are met.
Factory capacity
You can find information about the factory's capacity on the visual boards in the production department. Find information about the production targets and actual production quantity according to the weeks and months.
This information will help you in estimating if the manufacturer is capable of fulfilling your bulk orders to not.
Availability of materials and warehouse
While visiting the factory, take a look at the warehouse too. Make sure that the factory has enough space to store raw materials and the manufactured products in case of sudden bulk orders.
Also, inquire about how they source the raw materials and ensure that their supplier is capable of handling bulk orders.
Availability of production equipment
You should have sufficient knowledge about the equipment required for the production of a rubber dumbbell. It will help you in checking if the manufacturer has those equipment or not.
Ensure that the equipment has safety and maintenance tags. It will tell you if the manufacturer takes good care of their equipment or not.
What can I do if I am unable to visit the rubber dumbbell factory?
If you cannot visit the factory yourself, you can hire third parties for inspection.
Make sure that the agents you hire are credible enough to give you transparent audit reports. They should be experienced in the field of gym equipment manufacturing.
Do rubber dumbbells manufacturers offer logo customization services?
Yes, manufacturers like Yanre Strength offer logo customization services for rubber dumbbells. Make sure to tell us your requirements before finalizing your order.
Can I buy dumbbells at wholesale price from a rubber dumbbell manufacturer?
Yes, you can buy the dumbbells at wholesale price if you buy them from a rubber dumbbell manufacturer. However, in that case, you need to fulfill the minimum order quantity.
MOQ differs according to the manufacturer. Some manufacturers set this based on weight while others need you to order a minimum number of products.
Therefore, always compare the weight to the number of products and vice versa if you are looking for a manufacturer who is offering the lowest MOQ.
What is the average selling price of dumbbells from rubber dumbbell manufacturers?
The wholesale price of rubber dumbbells ranges from $1 to $3 per kg. The price depends on the model and brand of the dumbbell.
Do rubber dumbbell manufacturers handle the custom matters?
No, rubber dumbbell manufacturers do not handle custom matters such as duty taxes. They can only arrange the shipment for you.
If you are unsure about how you are going to handle these matters, it is best to hire an import/export agent.
Conclusion
Hopefully, after reading our detailed FAQ guide on rubber dumbbell manufacturers, you are now ready to start researching to find one. In case you struggle at any step, make sure to come back and check out our guide.
However, before you go, think about choosing Yanre Strength as your dumbbells supplier.
We are one of the best gym equipment manufacturers in China. With our fully equipped facility and patented designs, we assure you that you will get the best dumbbells from us. Please feel free to contact us for more information and to get a customized price quote.
Recommended Reading: Best Gym Owner's Dumbbell Buying Guide