Your Professional Foam Roller Wholesaler In China
Cost-effective commercial quality gym accessories that won't break the bank
Provide heavy-duty gym accessories
Chosen by many famous brands from all over the world
Made with lightweight construction but tough strong core
Massage zones imitate a therapist's finger, palm, and thumb
Efficient at accessing fatigued muscles' delicate tissue layer
Improves blood flow to the massage spot
Construction that is strong enough for athletes while also being comfortable for beginners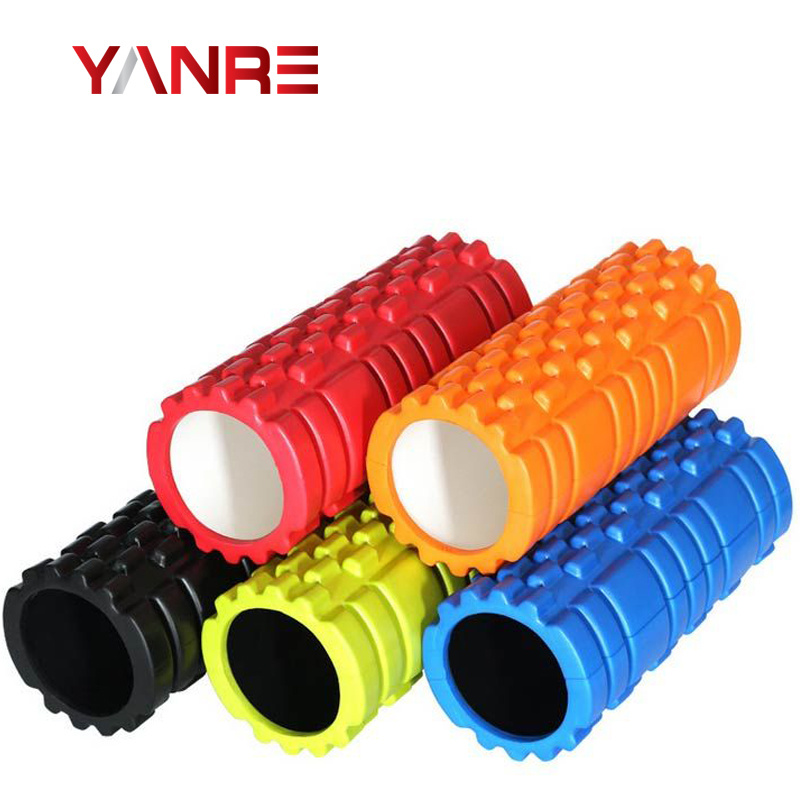 Factory
Over 95% clients choose to cooperate with Yanre Fitness, after visiting our factory and trying our commercial gym equipment personally.
Patents
Our gym equipment meet ISO 20957 standard, with over 40 patents (Utility Model Patents & Appearance Design Patents)
R&D Invest
For more than 20 years, Yanre Fitness invested over 8 million USD for technology development.
Wholesale Foam Roller –
Definitive FAQ Guide
Have you been scouring the internet to understand more about foam rollers and where you could snatch a good deal? You've come to the right place.
Our FAQ guide for wholesale foam rollers will provide anything and everything that you need to know about this fitness accessory.
Table of Contents
What's a foam roller?
A foam roller is a simple tool for myofascial release or relieving tight muscles and tensions all over the body. It's also used to find trigger points all over the body and enhance the recovery of the muscles.
A foam roller is made of synthetic compressed foam used for massaging the muscles and easing tensions inside them. It comes in different sizes, shapes, and textures.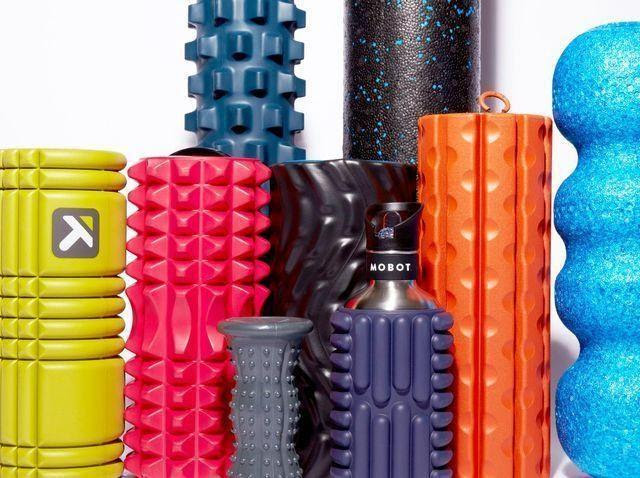 Fig 1 – Foam Rollers (image src – Runners World)
How is a foam roller used?
As its name suggests, foam rollers are rolled under your body or any of its parts. The pressure your body feels when a firm object presses on it untangles the knots in your muscles.
How can a foam roller help my customers in the gym?
Your gym-goers can make use of foam rollers in:
Warm-up and cool-down exercises
Releasing tight muscles
Enhancing their body's balance
Increasing their flexibility
Enhancing blood circulation
Relaxing their bodies
Reducing muscle soreness and prevent further injury
Enhancing their workout's effectivity
Are there various kinds of foam rollers?
Fig 2 – Foam roller types and sizes (image src – REI)
Yes, foam rollers come in different sizes, shapes, and even textures. Your choice of a foam roller will depend on what your customers will do about it.
Types of Foam Rollers
Smooth rollers
Textured or bumpy rollers
Rumble foam rollers
Foam massage sticks
Smooth Rollers
Smooth foam rollers are the best for your customers that are new to foam rolling. They don't apply too much pressure because they almost don't have texture in them.
Fig 3 – Smooth foam roller (Image src – Amazon)
Foam rollers of this kind are inexpensive but are effective in releasing most tensions in the body.
Textured or Bumpy Rollers
Textured foam rollers are mostly made of EVA foam and have grooves and ridges on them. They are quite good at targeting trigger points and knots in the body. That's why they are otherwise known as trigger point foam rollers.
Fig 4 – Bumpy foam roller (image src – Amazon)
The bumpy rollers can provide your customers a consistent pressure to hard-to-reach areas of their bodies.
Rumble Foam Rollers
Rumble rollers have quite the intensity because of their firm and bumpy knobs that dig into the skin. They can mimic the hands of a masseuse when used properly.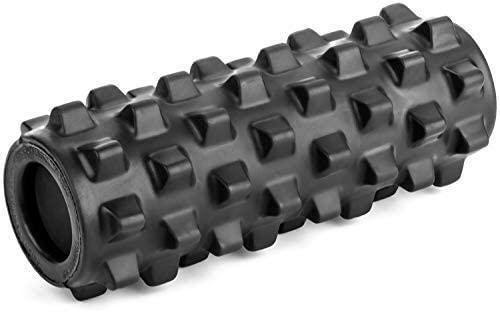 Fig 5 – Rumblerroller (image src – Amazon)
These foam rollers can get into your deepest muscle pains and knots and release the tensions. Rumble rollers come in extra-firm and medium density hardness depending on your customer's endurance.
Foam Massage Sticks
Foam massage sticks are the most portable foam rollers of all. They can be used for soft and deep massages.
Fig 6 – Foam massage stick (image src – Triggerpoint.implus)
These foam-covered massage sticks are usually applied for upper back and leg massages. They are perfect for your consumers that do an unending aerobics class or resistance training aimed at muscle failure.
Do foam rollers have different densities?
Yes, foam rollers are available in low, medium, and high densities. The higher the density, the firmer the foam roller is.
Low-Density Foam Rollers
Low-density foam rollers are the lightest and more suitable for your novice foam roller gym-goers. They will not give too much pressure but can release tensions in the muscles effectively.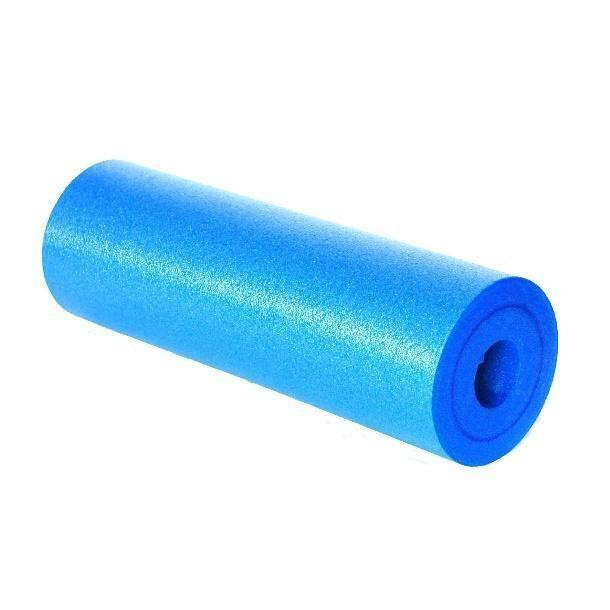 Fig 7 – Low density foam roller (image src – Relieftek)
Medium Density Foam Rollers
For your customers that have outgrown the low-density foams but don't want to put too much pressure on their body, you can recommend the medium-density ones.
Fig 8 – Medium density foam roller (image src – Relieftek)
They still get the effect of low-density foam rollers but can seep more into the tissues of their muscles.
High-Density Foam Rollers
The firmest of all-foam rollers, high-density rollers will give intense massages to your customers.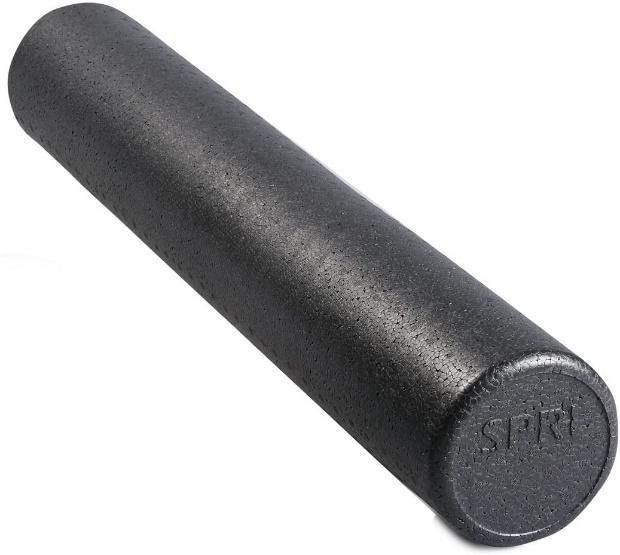 Fig 9 – High density foam roller (image src – Amazon)
Because they can be quite painful, they are only recommended for seasoned foam rolling individuals. Athletes, bodybuilders, and gym junkies who are used to intense muscle pain are the ideal users of high-density foam rollers.
Is a foam roller different from a muscle roller?
Yes, foam rollers and muscle rollers differ in function though they are both made of foam.
Muscle Roller (or roller sticks)
Have handles on each side
Long and thin
Only target certain small muscles
For home use
Foam Roller
Don't have handles
Thick and vary in size
Can target small to large muscle areas
For commercial use
Fig 10 – Foam rollers vs muscle rollers (image src – sideofsneakers)
Where can I get wholesale price foam rollers?
Yanre Strength, a Chinese gym equipment and accessories manufacturer is your best bet for high-quality foam rollers at wholesale price. Just contact us and we'll help you with your foam roller requirements.
Why should I purchase foam rollers in bulk?
Here's what you get when you buy foam rollers in bulk.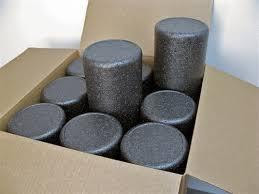 Fig 11 – foam rollers in bulk (image src – PTmart)
More volume, cheaper unit price
Chance to get good deals
Save from shipping and logistics
Quality is reassured
Help in waste management because you use less packaging
Time saver
What's the most popular commercial foam roller?
The TriggerPoint foam roller is the most popular of all-foam roller brands. It has a heavy-duty hollow plastic core wrapped in foam. Its design makes it more lightweight so it can be easily tucked under the body.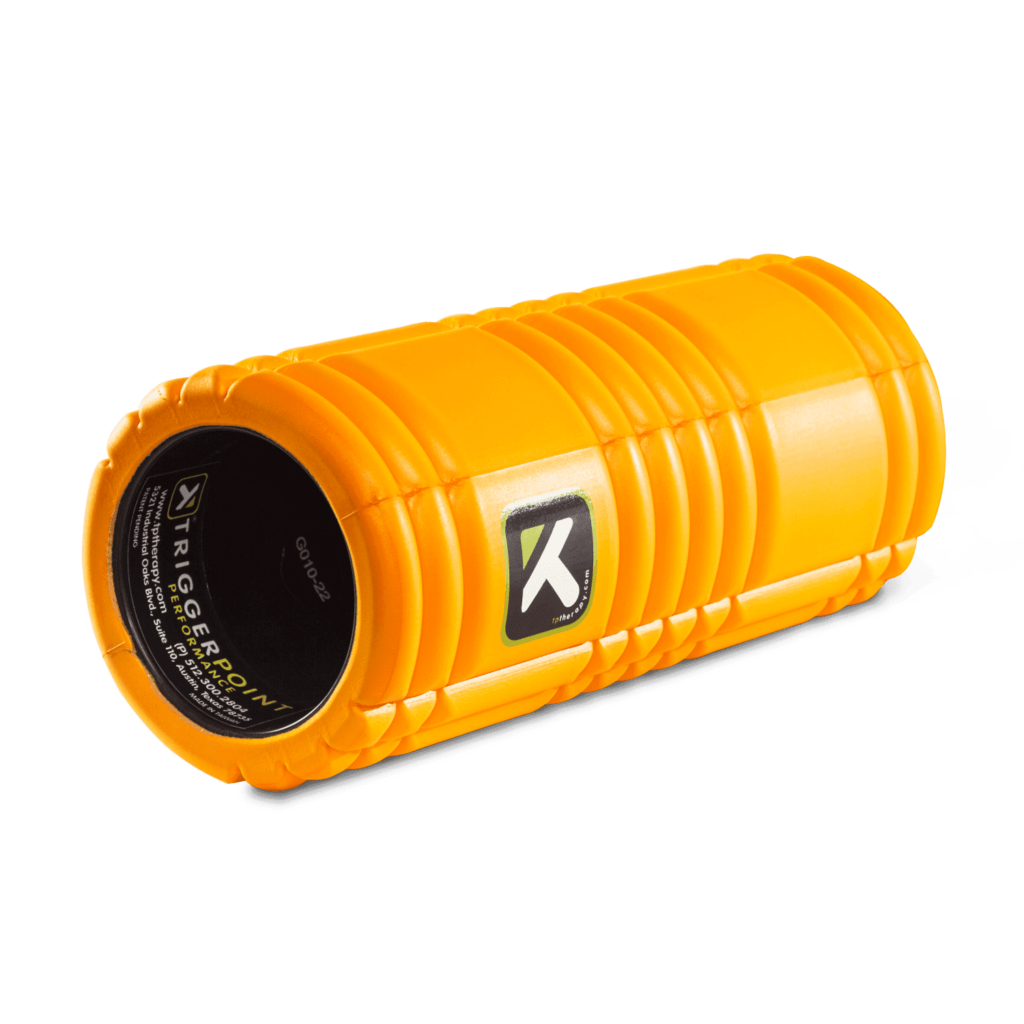 Fig 12 – TriggerPoint foam roller (image src – DLPNG)
Its texture is also desirable even for your users that are new to foam rollers. TriggerPoint is available in different designs and shapes.
What should I consider before purchasing wholesale foam rollers?
Here's what you need to think about when buying foam rollers.
Density – Are your customers used to foam rolling or not? What kind of tolerance do they have in terms of body pressure?
Texture – Check what exercises do your gym goers engage with. Will they need deep-seated massaging or just the normal ones?
Type or Shape – The shape or type of the foam roller dictates its functions. So, understand what they will be used for.
Size – The standard size (6" x 36") of a foam roller is good for body parts exercises but cannot do large areas. Think of what body parts your users will use the foam roller.
Features – Consider what you or your customers can get from the foam roller besides the massage.
Specifications – make sure to research the specifications on the foam rollers you're buying and checking if it corresponds to its claimed function and property.
Quality – If you have time and money, get a sample foam roller so you can check the quality yourself.
Product Reviews – These can give you an idea of what you're buying into. Check for objective reviews that tell you about its quality, function, and durability.
Ratings – The rate of the product reflects customer satisfaction. So, take this into account.
Manufacturer's warranty – The warranty gives you protection from defects and the manufacturer's liabilities. Check the terms and conditions of the warranty too.
Price – Research the current market price of the foam rollers you want to get. It can guide you when negotiating with the supplier.
What are commercial foam rollers made of?
Most commercial foam rollers are made of EPP (Expanded Polypropylene) foam. They come in low to high densities.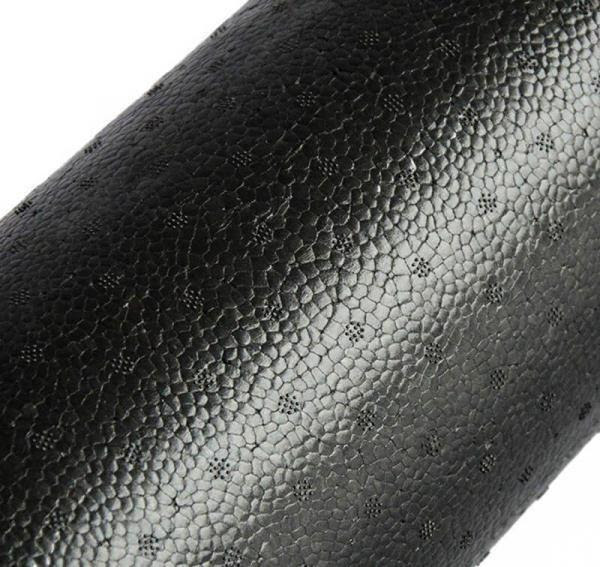 Fig 13 – Showing EPP polypropylene structure (image src – Foamtechchina)
What's the diameter of a commercial foam roller?
Commercial foam rollers are usually in 6" (15 cm) diameters.
Fig 14 – Foam roller with 6_ diameter (image src – NRSHealthcare)
What are the lengths of commercial foam rollers?
Foam rollers used in gyms are in standard (6"x36") and half sizes (6"x18"). Standard size foam rollers are used for large areas of the body like the back while the half size is for small body parts like the legs or shoulders.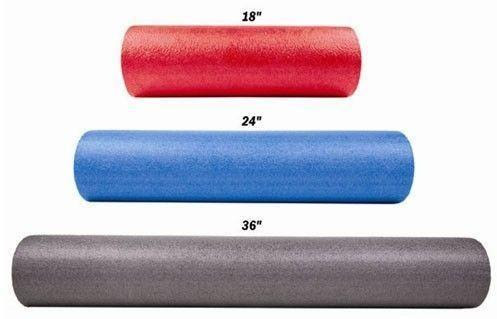 Fig 15 – Sizes of foam rollers (image src – Pinterest)
How much does a commercial foam roller weigh?
Foam rollers differ in weight depending on their type. For a trigger point foam roller, they mostly weigh at least 1lb.
What's the approximate size of a commercial foam roller?
Commercial foam rollers are 6" x 6" x 36" in size.
Can I get a customized foam roller?
Yes, Yanre Fitness is flexible enough to accommodate your wishes for a customized foam roller. We offer foam rollers in various shapes, sizes, and colors. We can even imprint your gym's logo on the foam rollers you buy.
How much is a commercial foam roller in wholesale?
You can get your foam rollers at $1 per unit when purchasing in bulk. But if you buy from retailers, it will cost you $30 to $60 apiece.
What's the ideal density for commercial foam rollers?
High density foam rollers are appropriate for your users that need a deep seated massage in your gym.
Why should I buy foam rollers from China?
China is known as the world's factory where you can find anything anywhere. Because of this, you'll enjoy a lot of perks when purchasing your foam rollers from Chinese manufacturers like Yanre Fitness.
Competitive price
High-quality foam rollers
A lot of variety
Guaranteed products
Final Words
We hope this FAQ guide answered all your questions and helped you in picking out the best foam roller for your commercial gyms.
For a more comprehensive direction of the foam rollers you need, you can contact the Yanre Fitness sales team and we'll get you a good deal.
Recommended Reading: Foam Roller Buying Guide