Racks & Rigs
Products We Have for You
A Definitive Guide to Gym Bar Racks
All commercial gyms, big or small, require gym storage solutions to save space. It is where gym bar racks come in.
Seeing their importance, most gym equipment manufacturers make a variety of these.
If you are in the market for wholesale gym bar storage, then this article is for you. It will give you all the details about gym bar racks to help you make an informed choice.
Keep reading to find out all about gym storage racks.
Let's begin,
Table of Contents
Gym Bar Racks Definition
Gym bar racks are for storing gym equipment & accessories. In a commercial gym, storage solutions like this are necessary to free floor space & prevent injuries.
Gym racks have shelving or rings for storage. There are many designs & versions available in the wholesale market.
Though, all of these perform the same function of storage & decluttering the gym floor.
Some storage racks are portable all over the gym floor. It allows users easy access to gym equipment.
To check out the complete range of storage racks by Yanre Fitness.
Types of Gym Bar Racks
There is a lot of variety of gym bar racks in the wholesale market. Though, the seven types discussed below are most commonly available in commercial gyms.
They include:
Squat racks
Half racks
Power racks
Multi-racks
Functional rigs
Wall-mounted racks
Squat Racks
A squat rack is a cost-effective & portable option for barbell storage. It is a compact rack that will fit in most spaces.
A squat rack is an adjustable rack. The arms are movable up & down to adjust for bar size & J-hooks adjust for the user height.
Newer J-hooks have a lining of UHMW or ultra-high molecular weight material on the inside that protects the bar & decreases the noise levels.
The base of the squat rack has a rubber coating for hard flooring & it is very stable on carpeting.
Figure 1 – Commercial squat rack by Yanre Fitness
Half Racks
A half rack is to perform squats & presses. It has a bar above for doing pull-ups & for band attachments.
A power rack, on the hand, has two uprights forming a cage.
Half racks are similar to a squat rack but have more safety features. They are compact & do not require much storage space.
They have increments on the front for proper positioning of J-hooks.
Half racks are suitable for gyms of all sizes. They work well for both new & advanced users. The stability of this rack depends on the amount of weight that is on it.
Figure 2 – A commercial Half rack by Yanre Fitness
Power Racks
A power rack is a worthy choice for any commercial gym. It has more add-ons & safety features than a half rack.
Its cage design provides stability & safety. The weight capacity of a power rack is higher than a half rack, as well. It ensures that the barbells will remain in place once let go by the user.
Power racks are usable by more than one person at a time. One person using the platform inside the cage, while the other working out on the outside.
As they handle heavier exercises, construction is crucial. There is a need for a spotter, too.
Accessories & attachments for power racks are purchased separately.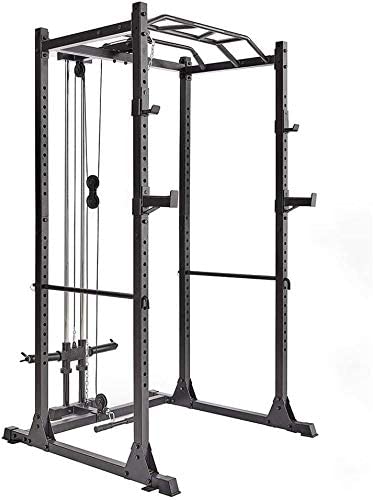 Figure 3 – Wholesale power rack by Yanre Fitness
Multi-racks
Multi-racks have many stations, all usable at the same time. They are for performing heavier exercises.
Exercises like bench presses & barbell rows can be done with efficiency & safety inside these multi-racks.
Figure 4 – A commercial wholesale multi-rack
Functional Rigs
Functional rigs are usually for Functional Training training. These are compact & allow for a variety of exercises.
Exercises with a functional rig are versatile because there is no restriction of range of motion.
There are many options to customize a functional rig according to the needs of your gym or business. There can be 8 to 10 stations in one rig, or even more.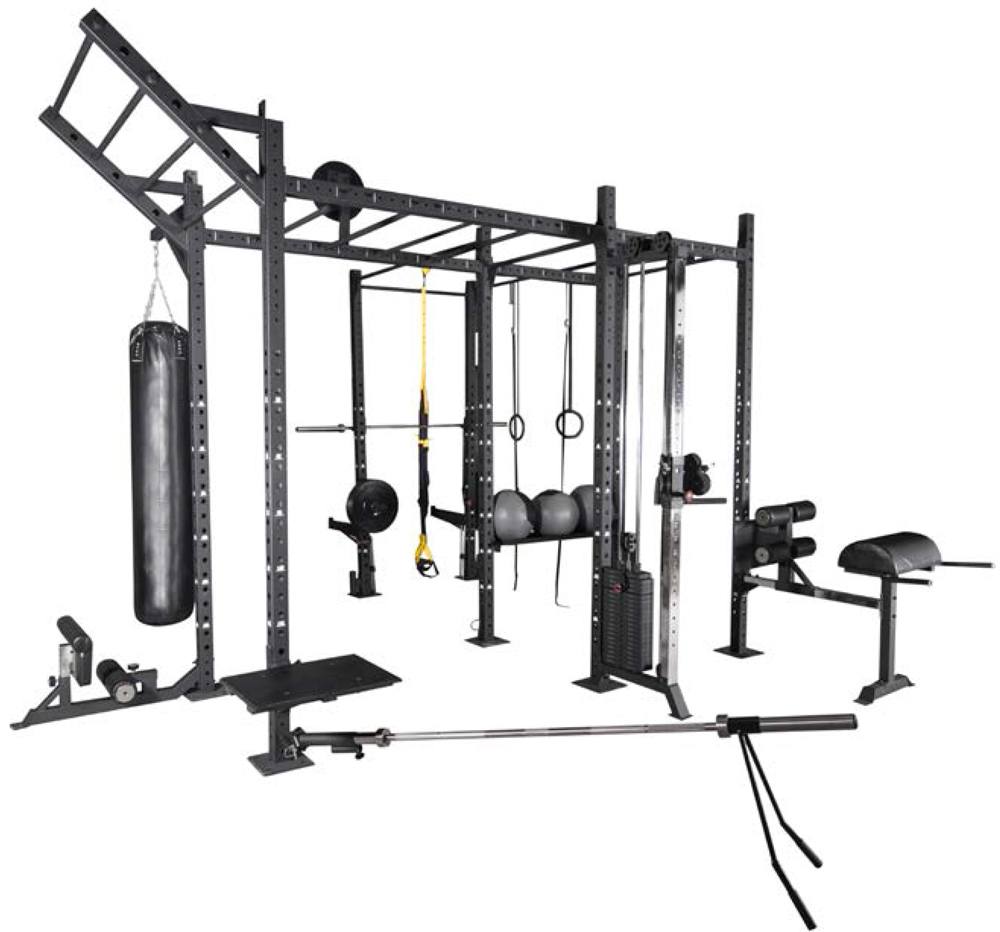 Figure 5 – A commercial wholesale functional rig
Wall-mounted Racks
Wall-mounted racks are best for gyms short on free space. Securing them on the gym wall with bolts or screws saves a lot of space & provides stability.
The placement of these racks is usually near the high activity areas of a commercial gym. It makes the equipment easily accessible by the users.
The weight capacity of these racks varies, depending on the weight of equipment & accessories on them.
Figure 6 – Commercial wall-mounted gym rack
Gym Bar Racks Buying Guide
To get the most benefits from gym bar racks, consider the following before placing your wholesale order:
Marked Increments
Storage pins
Barbell storage
Band pegs
Pull-up bars
J-hooks
Safety bars
Add-ons
Benches
Platforms
Marked Increments
Commercial gym machines usually increase gains in increments. It is a better & safer way to build muscle.
To make it convenient & hassle-free, make sure that the gym bar racks have all the increments marked with numbers.
It will make it easy to track progress & to place J-hooks equally on both sides.
Properly marked increments save time & energy during a workout session.
Figure 7 – Properly marked increments on a gym bar rack
Storage Pins
Nothing is more in need of storage than weight plates in a commercial gym. Most racks have storage pins on the sides or in front for this purpose.
Storage pins protrude out of the frame of the gym rack. Consider the angle of your space when you want to store many racks in the same place.
When storing two rows of parallel gym racks in a straight & horizontal area, the rack-to-rack space should be kept in mind.
Outward-angle plate storage ensures that there is enough space to load & unload weights on the storage pins. So, consider the available floor space as gym bar racks require extra room for easy access & use.
Gym racks prevent the weight plates from cluttering the floor & causing people to trip.
Weight storage pins have a high-density steel construction & chrome plating for a higher weight capacity.
Figure 8 – Weight plate storage pins
Barbell Storage
Commercial gyms have many barbells at a given time. Due to their shape, it is tough to store them safely without gym bar storage.
There are vertical shafts at the back of the storage racks for this purpose. It also makes it easy to access the barbells during a workout session.
Figure 9 – A commercial barbell storage rack
Band Pegs
Resistance band pegs are usable in two ways. One is to add resistance to a workout session. It is done by attaching the bands to the small pegs from top & bottom for squats or pull-ups & push-ups.
The other is to use these pegs as storage when the bands are not in use. The presence of these pegs adds versatility to any gym bar rack.
Figure 10 – Resistance band pegs
Pull-up Bars
Pull-ups or chin-ups are a popular exercise. Rather than getting a separate bar for this, choose a gym rack with a built-in pull-up bar.
These are suitable for commercial gyms because they come with many grip options.
Figure 11 – Pull-up bar on a gym rack
J-hooks
Gym equipment that is usable by people of different weights & sizes is best for commercial gyms.
When choosing gym bar racks, make sure that J-hooks are there. J-hooks make the rack adaptable to many users.
Also, ensure that J-hooks have padding inside to prevent scratch marks & friction damage to the rack itself.
J-hooks should have quality construction & a high weight capacity.
Figure 12 – Padded J-hooks
Safety Bars
Safety bars are a necessity for a gym bar rack. When committing to one, confirm that it is:
Sturdy
Has a high weight capacity
Thick steel construction
There should be rubber padding at the top of the safety bar to prevent scratching of the frame from falling barbells or weights.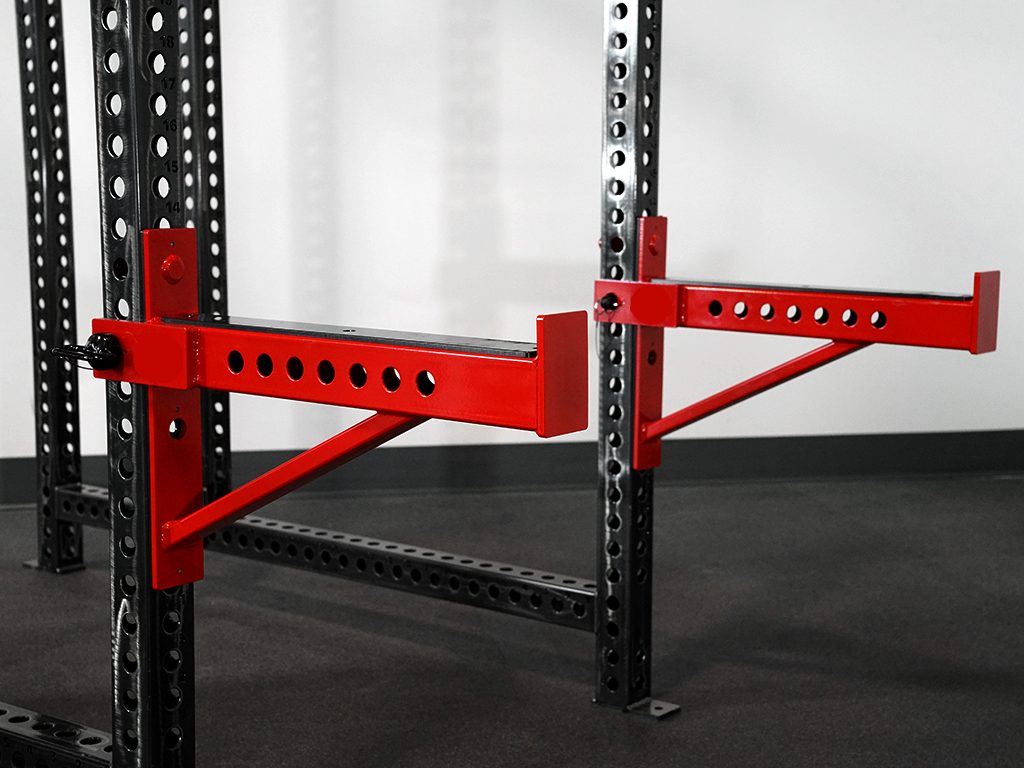 Figure 13 – Safety bars on a gym rack
Add-ons
The most common add-ons for gym bar racks are:
Step platform
Core plate
Dip bar
These make the rack versatile & customizable for more than one user.
Other attachments available for gym bar storage include row benches, medicine ball storage, etc.
Figure 14 – Attachments for gym bar storage racks
Benches
Benches are not a part of the package when you buy gym bar racks. Consider the kind of bench you want to buy for your gym racks.
Some racks have the option to attach benches to them, which is always a plus.
Adjustable benches are a versatile option to use with gym bar storage racks. At Yanre Fitness, you can buy the gym rack & adjustable benches together.
Figure 15 – An adjustable bench to go with a gym bar rack
Platforms
If your gym has no lack of free space, then you can consider buying an integrated platform. It will upgrade your gym rack by adding an area for strength training.
If there is no proper flooring underneath, then the addition of shock-absorber wings will prevent injuries.
Before installing an integrated platform, ensure that there is enough space around the gym rack. These have to be aligned without being too close to each other.
Integrated platforms are not a part of the gym rack package. You will have to buy them separately.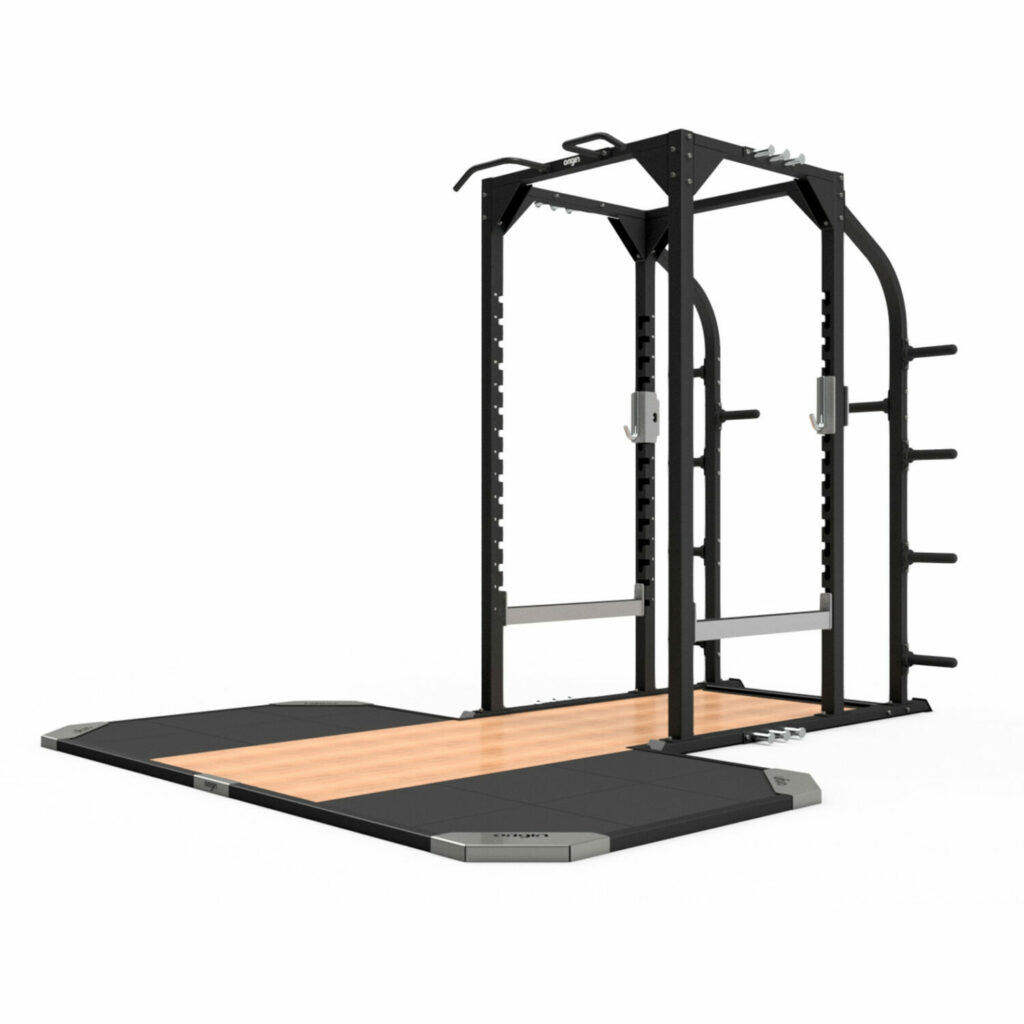 Figure 16 – An integrated platform for a commercial gym bar rack
Gym Bar Rack Assembly and Installation Requirements
There are four primary requirements for the assembly & installation of wholesale gym bar racks in a commercial gym.
They include:
Floor space
Position
Height
Lighting
Floor Space
Depending on the size of the gym bar rack you are installing, an average space of 900 square feet to 37000 square feet is needed.
This range is to ensure the proper installation of the equipment. It is also necessary for the safety of the gym staff & users.
Position
To decide where to install a gym rack, you will have to follow the NSCA guidelines. It is the National Strength & Conditioning Association.
According to the rules, large gym machines & racks should be at the edge of the gym near the walls.
It will prevent crowding, injuries & allow proper space to work out.
The assembly & installation for gym racks is done before placing the free weights. A clear space of 3 to 4-feet should be around the dumbbells, barbells, etc., to ensure safe usage.
Height
The standard height for the installation of gym bar racks varies. In the United States, it is 7-feet or 2.1 meters. There are exceptions to this.
For most commercial gyms, it ranges from 5-feet to 9-feet (1.5 to 2.7 meters). If you are not sure about the installation height for your gym, go with 6-feet.
It is the minimum height at which a gym rack should be for easy access & safety.
Lighting
Proper lighting around gym racks is necessary for safety & an efficient workout session. Use natural lighting as much as possible.
It is better for the environment & the eyes, as well. The use of mirrors is also helpful to reflect light & decrease the reliance on artificial lights.
For artificial lighting near gym racks, use fluorescent light bulbs. These save on electricity & are quick to turn on & off.
Benefits of Gym Bar Racks
Having gym bar racks at your commercial gym or business has many benefits. Like:
Organized space
Customer loyalty
Quicker results
Organized Space
Apart from freeing up floor space, gym racks keep the space free of clutter & organized. An organized space invites efficiency & confidence.
Customer Loyalty
Gym racks give the gym space a professional & inviting look. It will build customer trust in your brand.
Customer loyalty translates to more word-of-mouth mentions & more future clients.
Quicker Results
Commercial gym racks increase productivity & efficiency. It results in workout sessions that have quicker & better results.
Better results will attract more customers & attention to the gym.
Product Recommendations
Our top 5 recommendations for commercial gym bar racks are:
HM6501 Squat Stand
CONSTRUCTION
WEIGHT CAPACITY
FEATURES
High-density steel
750-pounds approx.
2*3-inch vertical bar
Adjustable spotter arms
Easy assembly
Easy to use
Affordable
HM201 Fold Back Wall Power Rack
CONSTRUCTION
WEIGHT CAPACITY
FEATURES
Heavy-duty steel frame
500-pounds approx.
Compact & space-saving
Wall-mounted
Easy storage
Long-lasting
HG73 Power Rack with Machine Combo:\
CONSTRUCTION
WEIGHT CAPACITY
FEATURES
Heavy-duty steel
High
Power rack & exercise machine combo
Lateral pull-down bar for upper body
Sturdy
61A33 Smith Machine
CONSTRUCTION
WEIGHT CAPACITY
FEATURES
High-density steel
High
Durable
Long-lasting
Sturdy
HG68 Multi-smith Machine
CONSTRUCTION
WEIGHT CAPACITY
FEATURES
High-gauge steel
High
Adjustable
Cost-effectiveD
urable
Conclusion
Gym bar racks are a must for all commercial gyms. There are many versions available for sale.
As these racks are an investment, making the right choice for your business can get confusing.
Hopefully, you found this article of some help in making an informed choice.
Have a closer look at our versatile range of gym racks by visiting our website. You may find what you are looking for.
Contact us & ask for a quote now!