Commercial Dumbbell Rack Factory to Rocket Your Fitness Business
Yanre pursues a simple and clean design without any extra parts
Ensures that the products are safe and will not cause any harm to the human body
Trusted gym equipment manufacturer since 1997
Store and organize a variety of weights
Allows you to double your storage space – stack your dumbbells, kettlebells, and medicine balls in one compact area to make more room for your strength training routine.
Forged from durable steel making it the perfect storage solution for weightlifters of all experience levels.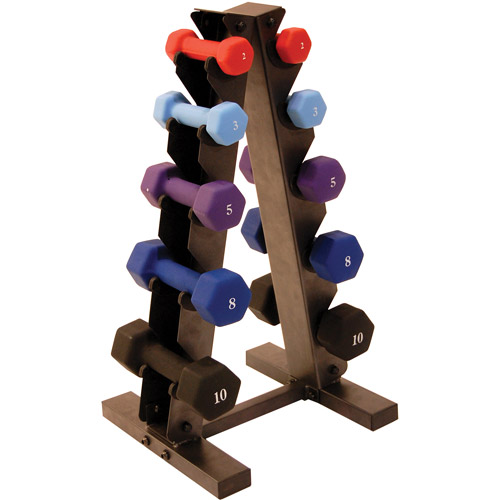 Factory
Over 95% clients choose to cooperate with Yanre Fitness, after visiting our factory and trying our commercial gym equipment personally.
Patents
Our gym equipment meet ISO 20957 standard, with over 40 patents (Utility Model Patents & Appearance Design Patents)
R&D Invest
For more than 20 years, Yanre Fitness invested over 8 million USD for technology development.
Commercial Dumbbell Rack –
Definitive FAQ Guide
With the rapid growth of the gym and fitness equipment business, a lot of people tend to think about buying new furniture for their store or gym. It is very important for anyone, from personal trainers to professional gym owners, to keep the place tidy.
Your customers cannot even see how many dumbbells you have if they are not arranged tidily. It will just ruin your business reputation. That is why you should consider buying one or two for your gym.
And here, we have the perfect definitive FAQ guide for finding all of the necessary information before buying one, whether it be high security and efficiency for storage purposes.
Table of Contents
How does the dumbbell rack help your gym?
As a gym owner, you should always keep weights in one location. This dumbbell rack will give more space for other essential items and prevent the inconvenience of searching through multiple places to find some dumbbells.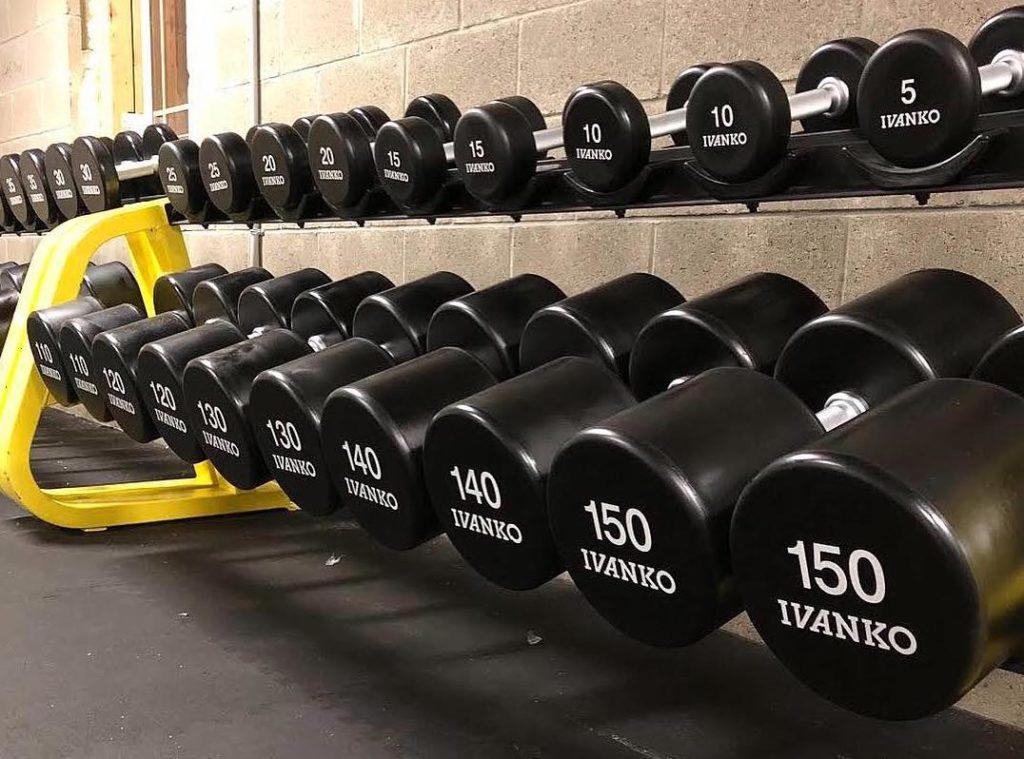 Figure 01: Commercial dumbbell rack
What are the applications of the Dumbbell Rack?
Commercial gyms and military training centers are always looking for a way to be more efficient. One great solution with dumbbell racks is they allow all the weights to stay organized in one location so that you can quickly grab what you need. It will save you from having an entire set of weights scattered around.
What are the types of dumbbell racks?
There are a wide variety of shapes and sizes that you can use, but one shape is much more popular than others: the A-frame dumbbell rack.
The other two most common types include 2-tier frame and 3 tier frame, which have advantages depending on what kind of workouts you're doing or how many weights need storing at any given time concerning available space for them.
A-Frame dumbbell rack is smaller than other types, but they save space and cost less. They are perfect for a gym or training center that needs to carry lighter loads.
The 2-tier frame dumbbell rack is an excellent option for the medium type of gym or training center. This balanced frame and solid construction help keep any dumbbells on the shelf, making it easy to organize weights by weight level.
However, the downside of this shape is that it takes up more space than an A-Frame does, making storage difficult in tight spaces or small areas.
When organizing the workout gear, a 3-tier shape is the most popular for professional gym centers. It can hold heavier items and accommodate more weight, so it is the most convenient rack for extensive fitness training facilities with various equipment that they need to store.
It comes in either straight or angled versions. That's why this type of rack can accommodate both heavier and lighter loads with ease.
Figure 02: 3-Tier Frame Commercial Dumbbell Rack
What is the average cost of a dumbbell rack?
The average prices can vary anywhere between around $150 to $300. You have to consider many factors before purchasing dumbbell racks, like the size, material used, durability, etc.
A low-priced dumbbell rack is not durable, so it will break soon after buying it, which means you would spend more money buying a new one every few months. So it would be best if you considered purchasing a high quality in the first place.
What to assures the safety of the dumbbell rack?
Raw materials and durability are important considerations for the safety of your client. If you want to avoid scratches, scrapes, or injuries from metal edges on dumbbells during exercise time, then saddle-shaped racks that provide a cushioned surface should be used in place of standard rack designs.
The innovative design ensures comfortability while still maintaining an efficient use as storage space.
What are the best raw materials for a dumbbell rack?
The quality of a metal weight rack is determined mainly by its raw material. Manufacturers generally use heavy-duty steel construction such as 8 to 11 gauge steel, but it may be best for you to choose dumbbell racks made of high-quality aluminum and steel.
Steel offers stability and security above other options but can also increase the price tag due to its durability. On the other hand, aluminum provides excellent value in terms of cost per pound capacity and lighter weights, making storage easier or offering more space when storing gym accessories such as bench presses, benches, cable attachments, etc.
What are the best materials for the dumbbell rack' pulley?
For a durable dumbbell rack, manufacturers use load-rated steel pulleys. This type of material is better for outputting an informative tone to the listener, and it's perfect because this kind of metal can last longer with all those weights on them.
How many dumbbells can be placed in the dumbbell rack?
The size and shape of the dumbbell rack will determine how many pairs you can store on it. A 3-tier commercial model can handle about 10 to 20 sets, while a single-tier version may only hold up 5 or 6 at most.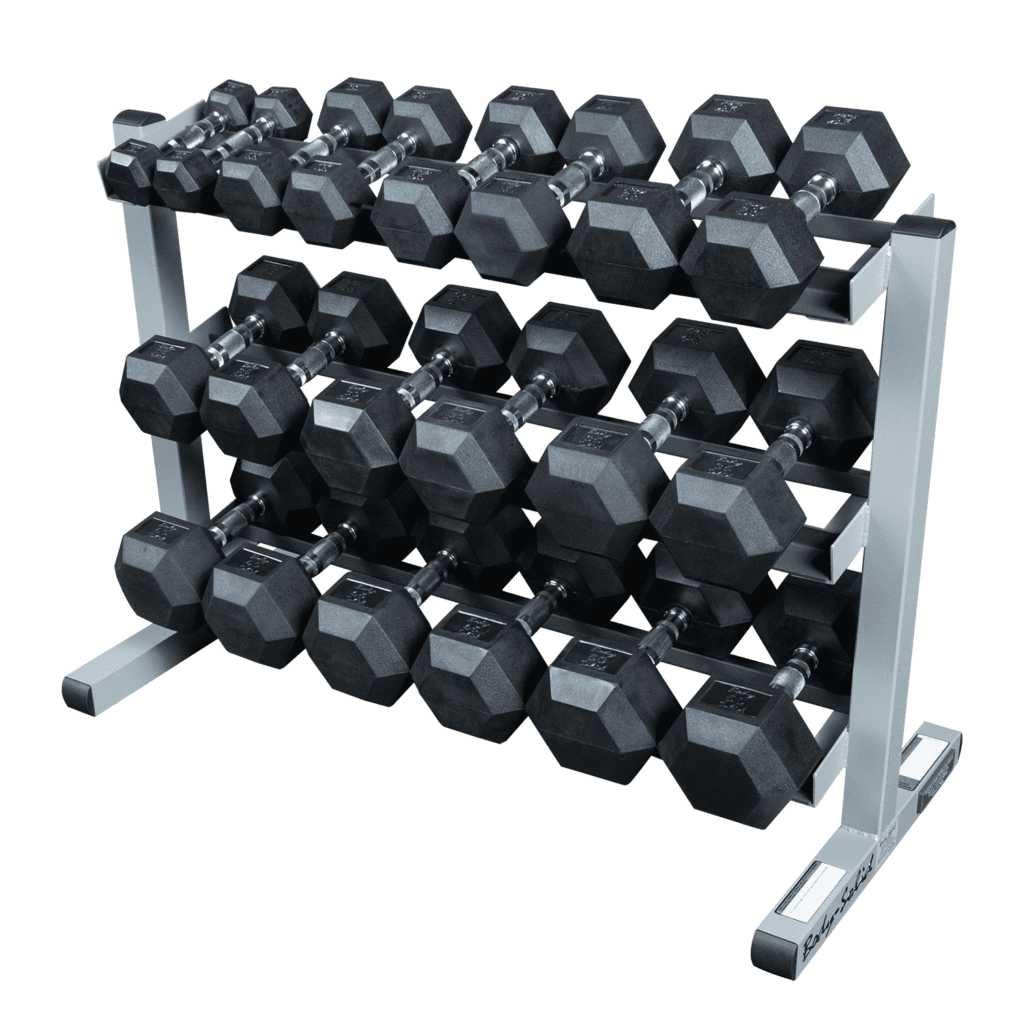 Figure 03: Number of Dumbbell on Commercial Dumbbell Rack
Can a dumbbell rack be move from one place to another place?
Moving commercial dumbbell racks can be easy if you have the right equipment. If it has wheels or casters, it's quick and simple to move by yourself.
Empty racks are also much easier as well since they won't weigh anything at all. However, fully loaded ones without any mechanisms for mobility might not go anywhere unless someone can help out with this task that is not so easy on one person alone.
How to protect the dumbbell rack from slipping?
It is essential to use a high-quality non-slip base for your dumbbell rack to minimize the risk of accidents.
Figure 04: Non-slip Feet to Protect Dumbbell Rack from Slipping
Manufacturers typically utilize standard rubber stumps or PP footpads, which keep weights from slipping and also prevent any movement whatsoever.
What are the footpads material of dumbbell racks?
The footpads are produced with a soft material that absorbs any shock, keeping people safe as they exercise on it and preventing them from sliding across the surface while doing so. The rubberized feet of the gym's equipment protect its floor from scratches.
How to find a reliable manufacturer for commercial use?
There are at least 5 top manufacturers for you to trust when buying a dumbbell rack. The manufacturers are :
1. Yanre Fitness Co. Ltd
2. Minolta Fitness Equipment Co. Ltd
3. YongWang Fitness Equipment Co. Ltd
4. Nantong Ok Sporting Co. Ltd
5. Lizhixing Fitness Technology Co. Ltd
Yanre Fitness Co. Ltd
Yanre Fitness is an expert in exporting dumbbell racks to customers all around the world. They have been providing premium quality products at affordable prices since 1997.
Yanre Fitness has a great selection of commercial dumbbell racks that are self-design and made with premium quality materials but priced for the budget shopper. Their unique design allows for a sturdy product that meets international fitness standards while also meeting professional testing requirements.
Minolta Fitness Equipment Co. Ltd
Minolta Fitness is a China-based company that manufactures high-quality commercial dumbbell racks. They were founded in 2014 and have been producing durable equipment for years now.
They currently produce equipment for home and professional use, including their much sought-after industrial fitness dumbbell rack models, which have been outfitted with advanced features like easy assembly capabilities and cost savings in shipping weight.
YongWang Fitness Equipment Co. Ltd
YongWang Fitness Company is a new competitor in the market, and its products are perfect for upper-mid level commercial gyms. Yongwang's main line of business is commercial fitness equipment, strength fitness equipment, cardio fitness types of equipment, and treadmills.
They offer high-quality pieces to be able to compete with other industry leaders like Ironman. However, their prices tend to be higher than competitors.
Nantong Ok Sporting Co. Ltd
Nantong Ok Sporting Company is one of China's premier manufacturers for providing goods such as dumbbell racks.
Some items, such as dumbbell racks, are comparatively less than others, but there are many negative reviews about quality issues from customers who have purchased them in the past. Still, recently they invested a lot of time and money into research & development to improve the quality of its products.
Lizhixing Fitness Technology Co. Ltd
Lizhixing has been in the business of manufacturing a variety of fitness equipment since 2016. Their products are made from high-quality material to ensure their customers get nothing but quality at an affordable price.
They sell most items domestically yet have ventured into international markets as well with varying degrees of success. Lizlizxing's high standards of craftsmanship make their dumbbell racks an excellent investment.
Can different dumbbell sizes keep in one dumbbell rack?
The answer is no. Fixed-weight dumbbells are the most common type of weight in a professional gym and the one you should considering for your gym.
They vary from 2 lbs to 54lbs and come with both hexagon shapes as well as round ones. It would be best if you were sure to buy weights that match your set, or else you will have lots of mismatched sets, which can lead to some problems.
Can a dumbbell rack customize?
You can't customize it by yourself but there is a manufacturer that can do this. It is Yanre Fitness. They specialize in designing and manufacturing commercial dumbbell racks to meet the needs of a variety of settings.
The company has provided this kind of service for more than 25 years through its self-design program, allowing clients to choose from various color schemes and custom logos, and different weight capacities per rack.
These heavy-duty, high-quality products are perfect for commercial gyms as they offer various size options that allow them to suit the needs of any facility or individual clientele.
Their wide range includes custom designs made from steel plates attached with 5 mm screws that can hold up to 1000 pounds per arm in weight capacity, and their lightest product weighs only 3kg/6lbs, making it an easy solution that works on multiple levels.
So, considering going to Yanre Fitness for browsing and buy one for your gym.
Are the shelves of the dumbbell storage user-friendly?
The angles of the shelves in a dumbbell rack allow you to select weight easily. The angulation means that your hand is not strained while trying to stretch up high or reach down low, and it also helps keep each shelf straight, so no weights fall off.
Figure 05: User-Friendly design of Dumbbell Rack's Angulation
What are considered things to keep the rack stable and durable?
The best way to ensure the dumbbell rack will last for years is by investing in a heavy-duty steel body with rubberized feet and welded construction. A robust and stable base ensures the durability of this necessary equipment responsible for keeping all your weights at arms reach when you are exercising.
Be sure to get all these features before adding in any extra attachments like benches or bars. It would be best to assemble adequately after receiving the commercial dumbbell racks according to the manufacturer's guidance.
What certifications to consider before purchasing?
If you're looking for a rack to hold your commercial dumbbells in an orderly fashion, be sure that any of the following certificates are present on the product :
It stands for Restriction of Hazardous Substances and is the one-way assurance from manufacturers about their products being safe and environmentally friendly.
The International Organization for Standardization sets standards around many things, including quality management systems, certification programs like this one. So, businesses can remain globally competitive while protecting human health and safety and ecosystems surrounding them through controls over substances relating to sustainability issues within production processes or finished goods.
This certificate means that it meets all EU directives and European Union Product Safety Directives.
These are the most accepted standards for ensuring the quality of commercial dumbbell racks. Be sure that your choice has that 3 certificates.
Final Words
Dumbbell Rack is undoubtedly needed in your gym. Investing more money by purchase more equipment for your gym will make your business stay on the right path.
And Yanre Fitness will always be the best manufacturer you want to go to purchase it. If you still have questions about commercial dumbbell racks, contact Yanre Fitness support teams.
Don't wait too long and start purchasing now at Yanre Fitness. No matter how many you want to buy, Yanre Fitness will be ready to take your order 24/7.