Your Best Resistance Bands Wholesaler In China
24 years of experience in the gym accessory industry
Chosen by many well-known fitness gyms
Provides a balance between price, quality, and brand
Perfect for shaping and toning
Lightweight and long-lasting
Ensure consistent comfort during training
Effective Non-Slip Design
Anti-snap feature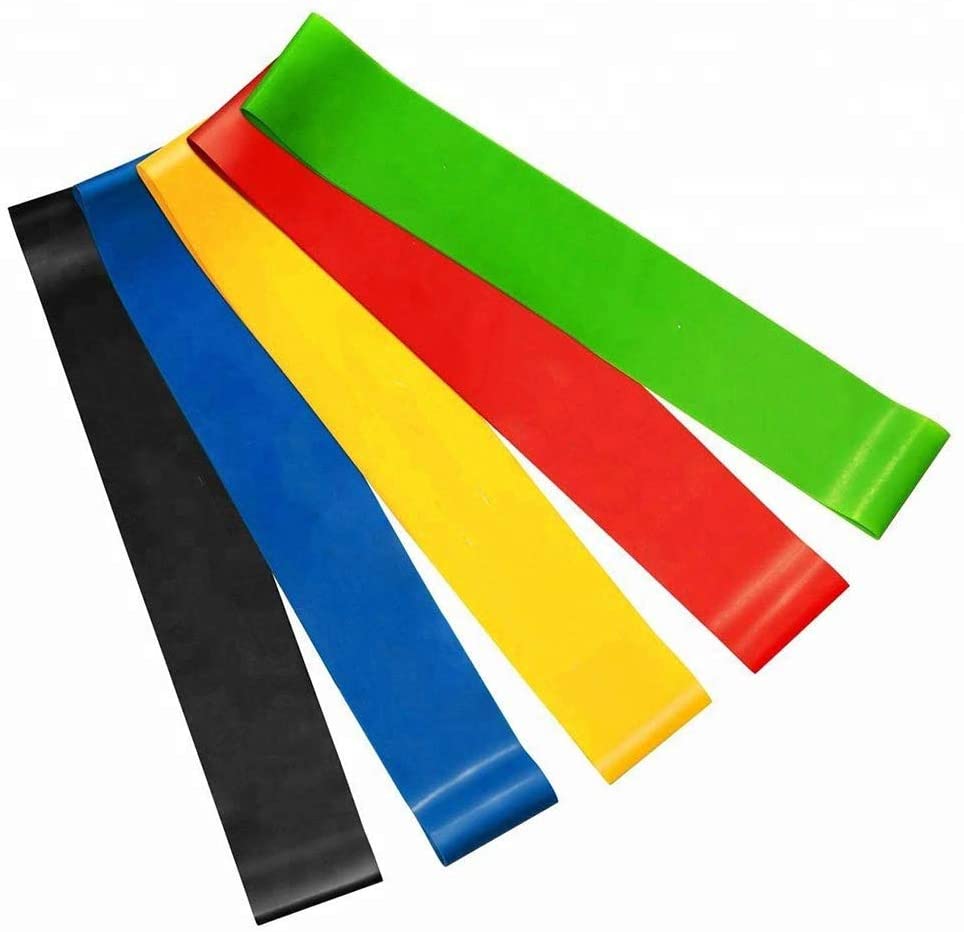 Factory
Over 95% clients choose to cooperate with Yanre Fitness, after visiting our factory and trying our commercial gym equipment personally.
Patents
Our gym equipment meet ISO 20957 standard, with over 40 patents (Utility Model Patents & Appearance Design Patents)
R&D Invest
For more than 20 years, Yanre Fitness invested over 8 million USD for technology development.
Wholesale Resistance Bands –
Definitive FAQ Guide
Do you want an easy but effective strength workout? If so, try resistance bands. It is an exercise tool that can help you build muscle, bone density, and strength. They come in various styles and can be used for stretches, exercises, or strength training.
That is why it is no wonder there are many questions about resistance bands. We have compiled the ultimate FAQ guide to answer any concerns and guide for you.
Table of Contents
Types of Resistance Bands
At least there are two most common types of resistance bands which come in different sizes, lengths, and shapes. It is Flat Bands and Tube Bands.
Flat Bands
Flat bands are designed for resistance training at specific angles (typically 45, 90, or 180 degrees). When stretched over joints, flat bands provide constant tension, allowing you to work against these resistances throughout the movement path. They come in many sizes, from small (5mm) to large (50mm).
There are generally three types of Flat Bands :
Therapy Resistance Bands
Mini Loop Resistance Bands
Power Resistance Bands
Tube Bands
Tube bands are an excellent way of working the back muscles. Unlike other resistance band exercises, such as the chest press, which train only two muscle groups at once, the tube band exercise trains three major back muscles: latissimus dorsi, trapezius, and rhomboids.
It is because three separate movements are going on within each exercise: the extension, depression, and rotation. The main focus should be on the extension movement, as this is where you get most tension on the lats and the rhomboids. However, it is also essential to make sure you are doing repetitions for all three movements during each exercise, as failure to do so will mean you are neglecting the lifters of your back muscles.
There are generally three types of Tube Bands :
Fit Tube Resistance Band
Ring Resistance Band
Figure-8 Resistance Band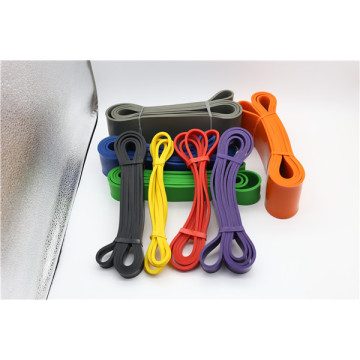 Figure 1 Flat resistance bands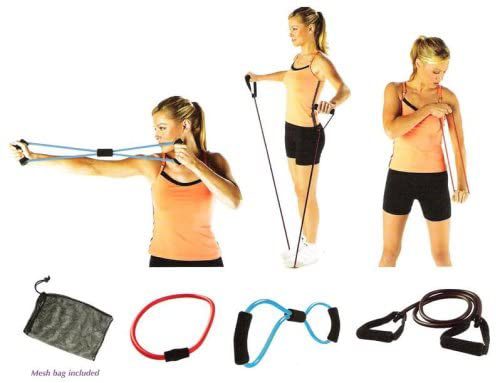 Figure 2 Tube resistance bands
Definition of Therabands
It is a special type of resistance band that you can use to help recover from muscle injuries. Theraband provides light and gentle support for the injured area, perfect for people trying to return to their normal workouts.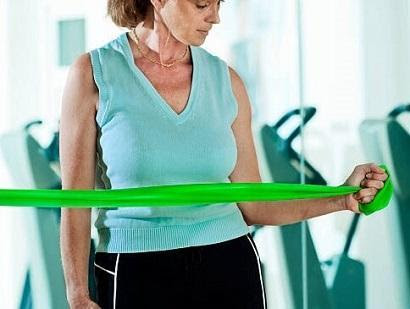 Figure 3 Theraband shoulder rehabilitation
What are the resistance bands made from?
Manufacturers use three primary materials: latex, TPE, and fabric.
This material is natural and comes with rubber-like qualities makes it perfect for making exercise bands that give you just enough resistance during your workouts.
TPE (Thermoplastic Elastomer)
A synthetic material that is often used as an alternative to latex resistance bands.
It is a combination between latex and artificial material.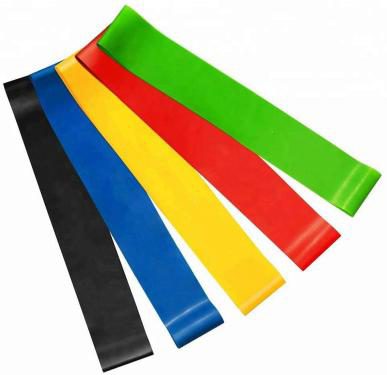 Figure 4 The latex resistance band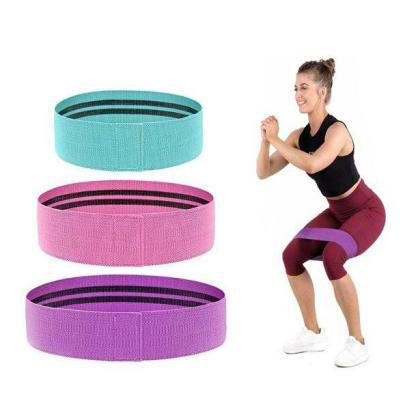 Figure 5 The fabric resistance band
Figure 6 The TPE resistance band
The Main Difference Among Fabric, Latex, and TPE Materials
The only difference between them is their physical properties. Here is the breakdown :
Fabric
Has multiple colors to choose
Has different degrees of softness
Gives slip resistance to prevent sweaty hands
Great for people with sensitive skin
It is low elasticity
Provides a comfortable training experience
Latex
Provides the highest level of resistance available
The most popular type of resistance band material used today
Maximum elasticity for variety fitness of levels
Comfortable on joints of the body, including those recovering from injury
Easier to carry and store
100% environmentally-friendly
It can cause allergies to rubber in some people
TPE
The bands come in a variety of colors
It comes in a natural rubber material
It won't break and snap easily like latex
More resistant to water and sunlight damage
Harder and longer-lasting
Efficient and suitable for both beginners and professionals
Resistance bands have a versatile range of physical properties that are great for minor and also major muscle groups.
Is the Resistance Band Material Allergy-free?
The material in resistance bands is not allergy-free, so you have to be careful when choosing a band. Latex may cause irritation and redness on the skin, which means that if you are allergic to latex or have any other allergies, then it may be better for your health to go with fabric and TPE instead of one made out of latex.
Figure 7 Skin allergies from resistance bands
The Resistance Bands Size
Resistance bands can measure anywhere from 1 – 8 ft, or 30 cm to 240 (cm). Resistance band measurements vary depending on the manufacturer.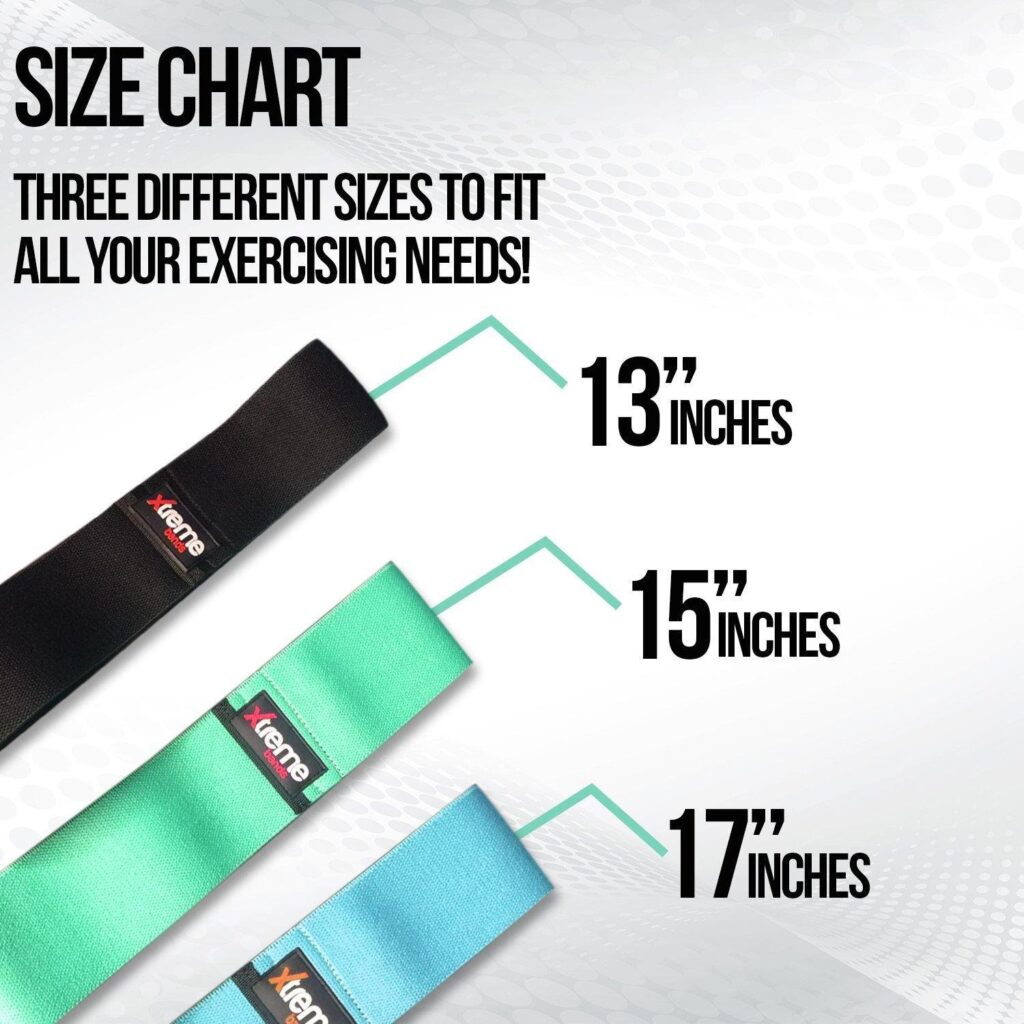 Figure 8 The size chart of resistance bands
The Resistance Bands Diameter
It comes in different thickness levels for each type :
Extra-light: 35 mm thick
Light: 55 mm thick
Medium: 75 mm thick
Heavy: 85mm thick
Extra-heavy: 95mm thick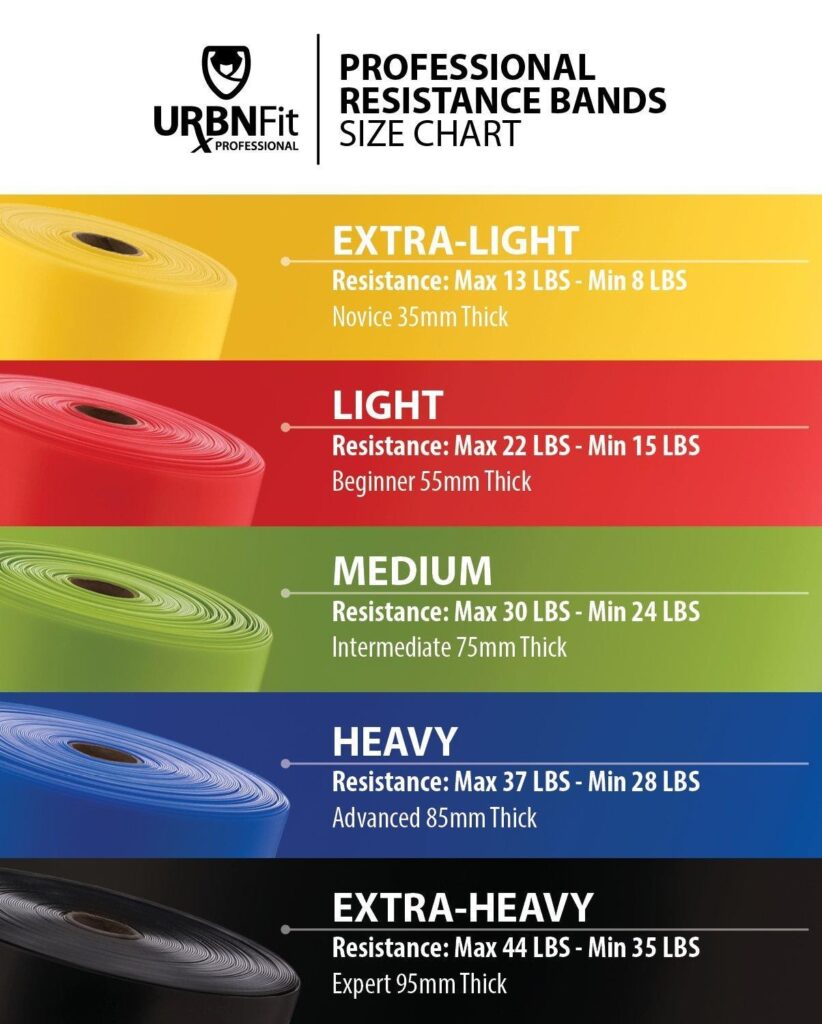 Figure 9 The diameter chart of resistance bands
The Function of Color in Resistance Bands
With color-coded of resistance bands, you can see at a glance which brand is best for you. Each band has its weight range to suit all levels:
Light for Beginner User
Medium for Intermediate User
Heavy for Professional User
Extra Heavy for Advanced User
Yanre Fitness uses color codes in their Resistance Bands product to show various resistance levels on their fitness machines and offer a variety of perfect classes for any skill level or age group. Whether you are looking to get in shape, increase your flexibility, improve balance/coordination, lose weight or just have fun, Yanre is here with everything you need.

Figure 10 The Color-coded chart of resistance bands
How much weight resistance can hold by the resistance bands?
Light resistance bands provide about 2.5-3.5 kilograms of resistance.
Medium resistance bands provide about 3.5 to 5.5 kilograms of resistance.
Heavy resistance bands provide about 6 kilograms or more of resistance.
Extra-heavy resistance bands provide about over 13 kilograms of resistance during training.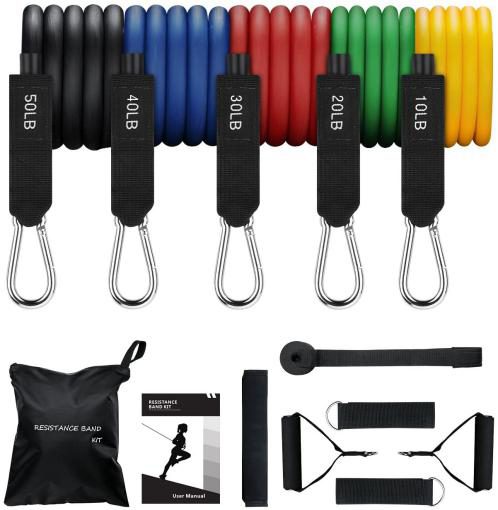 Figure 11 Elastic ranges of resistance bands
The Methods of Making Resistance Bands
Some of the common processes that manufacturers use to produce resistance bands are :
Layered construction
Tubular bands
Molded flat bands
Braided rubber bands
Nylon covered bands
Yanre Fitness supply a wide range of high-quality fitness bands for 23 years. They offer bulk orders for your company and offer first-rate resistance band quality all around China and internationally.
Figure 12 The layered resistance band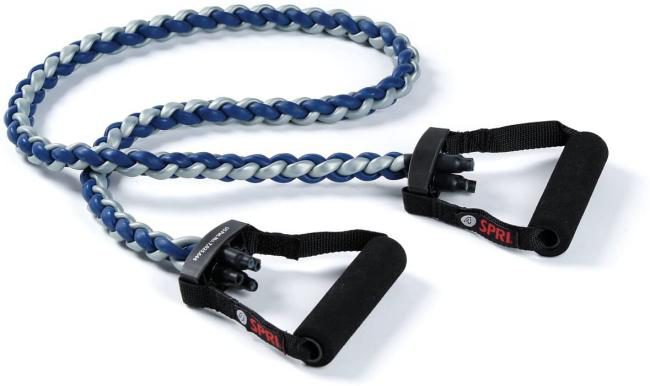 Figure 13 The braided resistance band
The difference between layered construction and molded resistance bands
The difference between the two types of construction is made through a continuity stratification process for layered materials and the pairing method with molded resistance bands. Both methods have their unique characteristics :
Layered Resistance Band
It contains pure latex in consecutive layers
Provides increased strength and maximum elasticity
More sustainable and reliable in time
It prevents damages and easy tears
Molded Resistance Band
Molds are formed by pouring a liquid latex
Less expensive than rubber latex
Durability is not as good
Layered construction band makes these bands 30% more costly than others considering the time and cost requirements.
Do the resistance bands come with handles?
Resistance bands come with handles to provide a good grip during exercise. Different types of handles are available for resistance bands, depending on what training options are preferred. These include handles for hand weights, ankle straps, and so on.
Some of the handles have foam, while others may have plastic grips. The most commonly used handle is made from foam due to its top-quality and better grip than other materials like plastics or rubber that often slip out of your hands when you're trying hard on an intense rep set.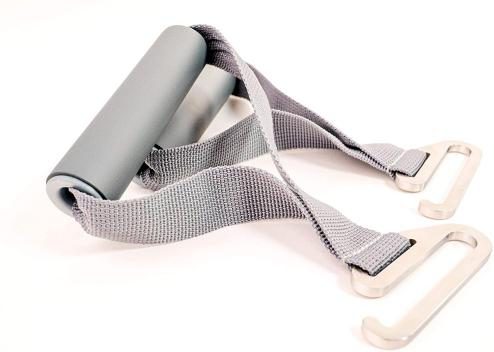 Figure 14 The plastic handle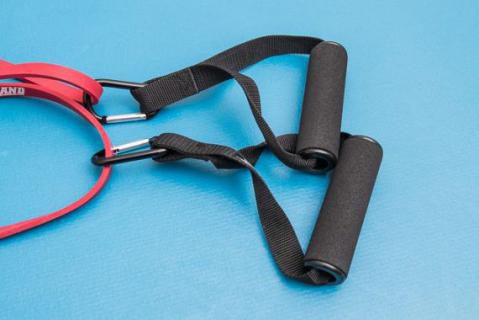 Figure 15 The foam handle
Do the resistance band handles interchangeable?
The answer is yes. The handles of your resistance bands are interchangeable for a better range, but you must buy the correct size.
You can buy different-sized models that will fit most resistance band sizes and keep you from having to switch any parts on when switching between exercises or routines.
Things to consider during purchasing wholesale of resistance bands
There are so many things to consider before getting resistance bands. Here are some guides :
Ensure to get the product with snap-resistant marked
Choose TPE or Fabric if you have a skin allergy
Buy with color-coded and with invisible seams
To stay on top of your fitness and exercise goals, you need to have the right tools. Yanre Fitness has a variety of different resistance bands that are made from latex or fabric for all levels and types of athletes.
Whether you are looking for bulk prices with quality manufacturing or just one band at an affordable price, Yanre Fitness will get you :
100% genuine and environmental-friendly latex
SGS Certification for superior quality approved by worldwide safety standards
High accessibility prices that are accessible and comfortable to the user
Experienced with a long lifespan of comfort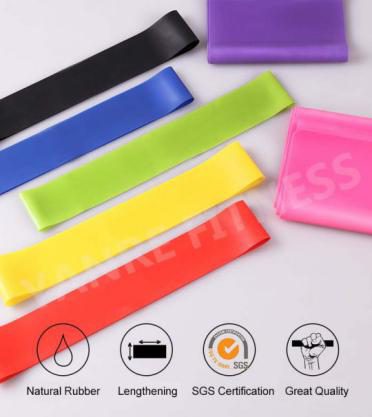 Figure 16 The certified of resistance bands
Do resistance bands scent bad?
Resistance bands have a scent, but if you clean your bands regularly and store them away from anything stained by rubber (like clothes), the smells will eliminate overtime.
Natural rubber bands usually have a specific smell that can cause you a nuisance, but they disappear over time. If you are worried about smells or skin sensitivity issues, go for synthetic rubber, which doesn't carry the same risk as latex products.
How to clean the resistance band properly?
The best way to clean these resistance bands is by immersing them in warm water, washing them with a bit of soap, and rinsing. Let the bands dry for about an hour before putting them away.
You can also hang it outside or inside. Just ensure you don't expose it to sunlight which could damage the material.
Can resistance bands cause injuries while using it?
The resistance band is comparatively safe to use, but just like any other equipment at the gym, it can give risks to you. The common risks are listed below:
Breaking the resistance bands
Although less likely with high-quality bands or ones not damaged, this could still occur if you are unfortunate enough for your low-quality one to break while in tension and cause serious injury.
Let it go while it is under tension
If you decide mid-workout, changing up your routine should involve using a different piece of gear than what is currently being used by holding on tightly to avoid accidents during training. Make sure to first bring it back down into normal range before releasing the grip from its current position.
How to prevent the resistance bands from breaking?
To help it from being breaking, try these helpful tips :
Inspect them often to keep a lookout for any cuts or nicks
Keep used abrasive soles down and encourage nonabrasive sole shoes instead. It helps reduce wear on the band material, which can lead to early damage.
Instead of shortening it when it becomes too easy, buy a new, harder one.
Avoid overstretching at all costs because this saves money and prolongs its life span by avoiding excess stretching due to boredom with routines since they are constantly changing in difficulty levels.
Clean and store properly as well. There is nothing worse than an unsightly bunching up from improper care.
How long is the lifespan of the resistance band?
According to studies, the average lifetime is 6-24 months. But as with any item, you should keep an eye out for any signs of use & replace the item as soon as possible.
In therapeutic sessions using Therabands, you should replace them every two months. For gyms with high-intensity workouts, consider replacing them every six months.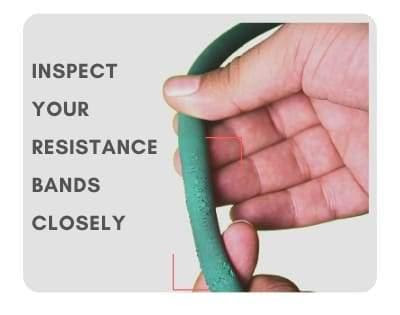 Figure 17 The lifespan of the resistance bands
Can the resistance bands customize?
Yes, you can. The Yanre can custom-fit resistance bands to be the perfect level of difficulty for any fitness goal. Whether you want a light workout or are looking for more intense exercise, they have what you need.
A recommended reliable resistance band manufacturer in China
As the worldwide top one of gym equipment exporters, China providing a wide variety with industry giants such as Johnson Health Tech and York Barbell.
However, the best way to get all your fitness needs met is through a reliable company; then, your choice must be Yanre Fitness. Whether you are looking for quality materials or something affordable, Yanre products are the perfect fit.
Yanre offers wholesale with color-coded systems and greater functionality than other companies in China can provide. Call us now about any of our offers before they run out.
How much price when buy wholesale of resistance band?
The prices of the resistance bands vary depending on how much you buy and what type. Wholesale price starts at 1 USD per piece or 5 USD for a set, but it varies from brand to brand based upon the quantity purchased.
If you are interested in more information about our products, contact us right now.
Final Words
Now that you know all about what a resistance band is and how to use them and also get some tips, it is time for you to make the purchase.
For the best quality, contact Yanre Fitness, and we will provide you with free shipping worldwide. Do not wait too long because maybe you will get behind your local competitor who already uses Yanre products.
Recommended Reading: The Ultimate Gym Owner's Buying Guide to Resistance Band