Your #1 Yoga Supplier In China
Manufacture gym accessories that are guaranteed for long-term usage
Commercial quality accessories with affordable prices
Provide over 40 patents that meet ISO20957 standard
Increase muscular mass, strength, and endurance
Designed for optimum stability and longevity
Provide users with a more comfortable workout.
Ergonomic design for safety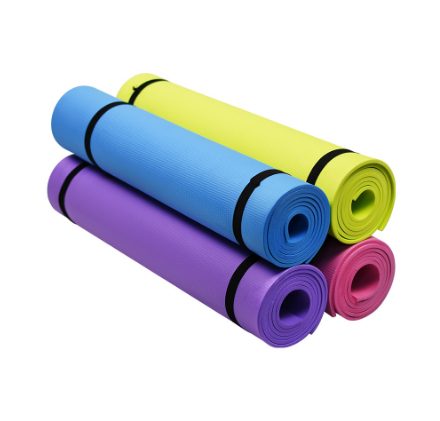 Factory
Over 95% clients choose to cooperate with Yanre Fitness, after visiting our factory and trying our commercial gym equipment personally.
Patents
Our gym equipment meet ISO 20957 standard, with over 40 patents (Utility Model Patents & Appearance Design Patents)
R&D Invest
For more than 20 years, Yanre Fitness invested over 8 million USD for technology development.
Yoga Supplier –
Definitive FAQ Guide
Yoga is amongst the most effective types of exercises. Hence, the popularity of yoga is increasing at a fast pace.
If you are looking for a reliable yoga supplier offering high-quality equipment, just continue reading.
Here, we will provide the answer to almost every FAQ regarding a yoga supplier. So, let's see how to find a trusted yoga supplier.
Table of Contents
How to Search for the Top Yoga Suppliers?
Some people might find it hard to source a yoga supplier. If you are one of them and don't know where to start, we are here to help you.
Here, we have compiled some of the best methods to find yoga suppliers.
Search Directly on Google
To start with, search for your desired yoga product online. This is simple, just go to the search bar of Google and type "yoga equipment supplier".
After typing this phrase, Google will suggest hundreds of yoga suppliers. Now, it's time to narrow the search.
For this purpose, you can try different keywords, such as "Top Chinese yoga equipment supplier". In this way, you can find the most suitable yoga supplier in China.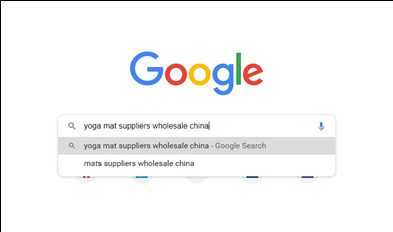 Figure 1: Direct supplier search on Google (Image src-Google)
Trade Shows & Industry Exhibitions
If you are looking for the right yoga supplier, consider visiting trade shows and industry exhibitions.
Manufacturers display a wide range of accessories and products at different trade shows. By looking at these products, you can get some knowledge about the equipment you are going to order.
Every year, China hosts some of the best trade shows. FIBO is among these top-level annual exhibitions hosted by China in March. Besides, CIHIE Fair is another event that usually takes place in May.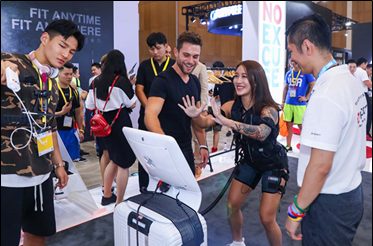 Figure 2: FIBO Expo China (Image src-Reed Exhibitions)
Who are among the best Chinese yoga suppliers and why?
China is among a few of the top-rated global wholesale yoga suppliers. We have done the hard work for you by compiling the list of reliable bulk yoga suppliers in China.
These include:
Yanre Fitness
Hangzhou Sport
Amy Sport
Mesuca Sports
Shandong Fitness
Yanre Fitness
Yanre Fitness is a renowned name when it comes to manufacturing superior quality fitness equipment. The products manufactured by this brand are durable too.
Apart from manufacturing, Yanre Fitness stocks and restocks the fitness and gym equipment. Hence, it is possible to ensure immediate delivery of a bulk order.
This suggests that the products are readily available in all shapes, sizes, and colors.
This manufacturer produces a wide range of yoga blocks, yoga mats, and yoga bolsters. It is capable of delivering both small and bulk orders.
This brand offers fitness/yoga equipment and clothing to meet the needs of your yoga studio. Apart from offering premium quality, these products are affordable too.
Mesuca sports provides high-quality fitness supplies. The products offered by this manufacture have trendy designs.
Shandong Fitness ensures the delivery of best quality products with the latest design. You would enjoy a holistic experience when shopping from this manufacturer.
What are the methods of verifying a yoga supplier?
In order to find the best yoga supplier, make sure to consider some of the most essential aspects. For instance, don't just focus on cheaper products.
By doing so, you can damage the reputation of your business. On the contrary, you need to pay attention to the factors mentioned below:
Verify the Quality and Worth of a Product
The best way to ensure the quality of a product is to look for a manufacturer or supplier with quality certifications. So, note down your equipment specs and supplier requirements before searching for a supplier.
You can request a supplier to show their quality certifications. It will give you an idea of whether such a supplier follows the QS, ISO, or other similar standards.
Figure 3: ISO certification seal (Image src-ISO)
Carefully Review the Equipment Information
By reading the product descriptions, it is possible to avoid ordering the wrong product. Hence, don't forget to go through the details of a product.
With the help of images, videos, and product descriptions, you can verify that the supplier is offering the exact equipment. 
In this way, you can order the right product for your yoga studio or commercial gym.
Request for the Information on Available Stock
This is essential, as it will ensure that a supplier is capable of delivering bulk orders. You can request them to share the list of their inventory.
Hence, you can be sure that the manufacturer can provide the required quantities. Besides, don't forget to ask about the estimated delivery time of a product if it is not available in their inventory.
Look for a Trusted Supplier
You must settle only for a supplier that is reliable and trustworthy. Since there are various dishonest manufacturers, you should be careful when choosing a yoga supplier.
This demands to verify the history of a company. In addition, it would be much better to find a reference that you can contact in case of a dispute.
Next, it is also important to validate the data you have collected. Make sure to follow up on the referral or reviews regarding a supplier.
It will help to understand the services, products, and commitments of a supplier. Knowing these aspects is extremely important before placing a bulk order.
Customer Care and After-sales Services
If an issue arises, the company must resolve it immediately. Hence, pay attention to scalability, payment terms, and delivery time when looking for a supplier.
However, the most important of all is customer care. Make sure that your supplier offers perfect customer and after-sales services.
The company must value your opinion and respond to the feedback. For instance, if you are unable to track your order, there should be someone to guide you and resolve the issue.
What are some of the most famous products offered by yoga suppliers?
On average, a person practicing yoga spends almost $60/month buying yoga accessories and equipment.
Some of the most famous yoga products include:
Yoga mats
Yoga Blocks
Yoga balls and bolsters
Yoga towels
Yoga Mats
Yoga mat is among the most essential yoga accessories. It provides sufficient cushioning and traction to you. These mats are available in different thicknesses, colors, and non-slip textures.
Most of the yoga suppliers maintain a good stock of these mats.
Yoga Straps
These straps help you to maintain balance when performing different yoga poses. With a yoga strap, you can perform even those poses that are otherwise difficult for you.
Usually, beginners prefer using these straps to practice better poses. In addition, experienced yogis also use these straps to perform deeper stretches.
Yoga straps are available in a wide range of colors. Normally, wholesale manufacturers and yoga suppliers ensure bulk supplies of yoga straps.
Buy Yoga Straps/Belts in Bulk Now→
Yoga Blocks
Yoga blocks provide additional support when performing yoga poses. These blocks offer sufficient support to shoulder, back, upper, and lower body parts.
Manufacturers use a variety of materials while producing yoga blocks. These materials include foam, wood, and cork. Yoga blocks are also available in different colors.
Yoga Balls and Bolsters
Generally, these balls and bolsters are suitable for offering support to the back and arm. It helps to increase your stretching radius.
These balls and bolsters are available in extremely durable and sturdy materials. You can buy them in different sizes and colors.
Buy Yoga Bolsters & Balls in Bulk Now→
Yoga Towels
Yoga towels are good at absorbing sweat. As a result, the yogi will experience a better grip on the yoga mat. This lowers the risk of injury when doing yoga.
Ordering yoga towels in bulk is possible. You can order these towels in different sizes and colors of your choice.
What types of materials are used for making yoga supplies?
Generally, manufacturers use various high-quality materials for manufacturing yoga supplies and equipment. These materials are
Rubber
This material offers the following features.
Extraordinary durability
Ensures maximum grip
Slightly heavy
Offers a hard surface
Provides maximum traction
Biodegradable and natural
Apart from cork, rubber is a preferred choice for yogis who like eco-friendly products.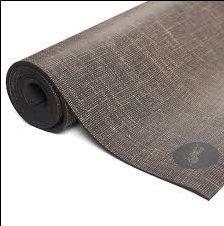 Figure 4: Rubber Yoga Mat (Image src-ProYog)
TPE
The salient features of TPE include:
Lighter than rubber
Not much durable
The upper is relatively softer
It is synthetic yet biodegradable
TPE is an ideal option for those who don't like the weight and hardness of the rubber.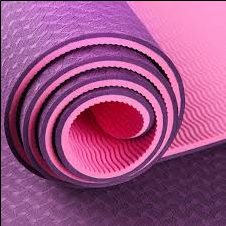 Figure 5: TPE Yoga Mat (Image src-Think outside in)
PVC
Here are the prominent features of PVC.
PVC is heavier and thicker than TPE
Extraordinary durable
Synthetic product
Not a biodegradable material
PVC serves as a viable choice when producing cost-effective and affordable yoga equipment.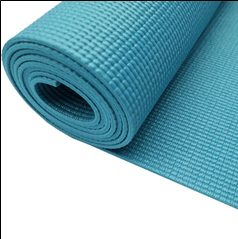 Figure 6: PVC Yoga Mat (Image src-Expocafe)
How to protect yoga equipment?
It is possible to increase the lifespan of yoga equipment by sterilizing and cleaning them regularly. However, you need to use suitable tools for this purpose.
Effective Materials for Cleaning Yoga Supplies
You can clean your yoga supplies with a mixture of tap water, a mild cleaning agent, and vinegar.
Avoid using harsh chemicals as you can end up damaging your yoga supplies.
Usually, yoga bolsters have an easy-to-wash and removable cover. After washing the cover, you can easily put it back on the bolster.
Figure 6: Cleaning your yoga equipment (Image src-Slideshare)
Tips for Storing Yoga Equipment
Here are a few of the most effective tips when it comes to storing equipment.
Try to store your blocks, mats, and bolsters in a dry and cool place.
Always use organic cleaners for yoga equipment made of natural products such as cork mats and cork blocks.
It is a good idea to stack bolsters and blocks. It will help to maintain their shape.
Roll the yoga mats before storing them. This will avoid disruption of the material.
Prevent yoga supplies from heat and sunlight.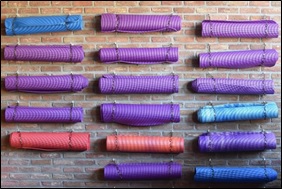 Figure 7: Storing yoga mats – rolled up in a cool dry area (Image src-Make Space.com)
Why should I import Chinese yoga products?
Importing fitness equipment and wholesale products from China is much easier. Especially, when compared to buying such items from a local supplier.
Ordering products from Chinese manufacturers can ensure savings from 25% to 120%. You can save a considerable amount even if you add expenses like shipping costs and import duties.
Apart from these advantages, Chinese manufacturers and suppliers are relatively flexible. Most of them don't have minimum order restrictions. Besides, these suppliers can also deliver bulk orders.
Is it safe to buy yoga supplies via a professional buyer or sourcing company?
Yes, you can trust these sources. In fact, this is among the safest and easiest ways to import yoga supplies from China.
Mostly, professional buyers and sourcing companies can interact with the local connections and databases. They can easily find trusted and reliable suppliers.
Otherwise, finding suppliers capable of meeting your specifications is not an easy task.
What involves when importing yoga equipment from China?
Are you planning to import yoga supplies via a Chinese supplier? There is nothing to worry about!
Listed here are nine easy-to-follow steps.
Select a product you want to import
Search for a reliable yoga supplier based in China
Ask for quotes from different suppliers
Ask for a product sample
Import directly from Chinese suppliers.
Prefer importing directly from a Chinese supplier
Negotiate contract terms and price
Make calculations regarding the landing costs
Consider logistics and shipping
Dealing with the customs
Select a product you want to import
Selection of the most appropriate yoga equipment and accessories is important. The success of your business relies on this aspect.
Invest only in those yoga products, which you like the most. This is so, as if you love a specific yoga product, your client will also like it.
Besides, make sure to invest only in studio and gym equipment that offers high-quality specifications. Furthermore, the price should also be competitive.
Consider the safety of a product and hazards associated with the manufacturing materials. By doing so, you can narrow down your search for a trusted yoga supplier in China.
Search for a reliable yoga supplier based in China
This step requires you to note down the specification of your product. Some other requirements include:
Country compliance requirements
Packaging requirements
Labelling requirements
Understanding the material, quality, and compliance requirements of your country is essential. As a result, things can be much easier for you to handle.
Ask for quotes from different suppliers
Request a supplier to send you a quote. However, you should clearly and concisely mention the product specs to rule out any misconception.
Hence, the supplier will be able to give you the best possible quote regarding your selected product.
As for a product sample
By looking at a sample, you can expect what type of quality and finish the delivered product will offer. In addition, receiving a sample also gives you an idea about the shipping and delivery process.
Prefer importing directly from a Chinese supplier
You can take advantage of platforms such as Made in China, Alibaba, or trade shows. If buying in bulk, ordering directly from a supplier at trade shows is advisable.
Negotiate contract terms and price
Prepare yourself for the negotiations regarding the contract terms and price. For this purpose, you must have information about these aspects:
Factory location
Distance from harbors or airport
Bill of materials
Product details
It will assist you when making a deal at the best price. Besides, you can also secure flexible contract terms.
Make calculations regarding the landing costs
Calculating landing cost is crucial, allowing you to manage sustainability and profitability. Do consider these aspects when negotiating the price.
Consider logistics and shipping
Container shipping tends to be an affordable way of importing bulk yoga supplies from China. Shipping by sea can increase your profits. However, airfreight is suitable for urgent orders.
Dealing with Customs
You should have an idea of how to deal with the customs clearance. It is essential to provide the correct documents.
Seek information about the clearance charges and import duties. However, to avoid such issues, try contacting a professional buyer or importer.
How to ensure quality assurance from a yoga supplier?
You can hire quality control specialists for this purpose. Professionals like these can ensure consistent quality of yoga supplies.
It is highly recommended to find a quality control specialist. There are numerous companies in China offering these services. These companies ensure quality at each manufacturing step.
The quality control process must cover these three steps.
Mid Production Inspection
This inspection takes place after the completion of 25% to 80% of order. The inspector takes a close look at semi-finished goods and verifies the quality.
Pre- Shipment Inspection
The PSI process starts when 80% of the order is complete. At this stage, inspectors pick a random item and check its quality. They also consider aspects like packaging, safety, and transportation.
Container Loading Inspection
This stage involves the inspection of the shipping container. This ensures the safe delivery of the equipment.
The quality controllers test the products for their quality. As a result, this ensures consistency with every order.
Can I buy customized yoga accessories from a yoga supplier?
Yes, Yanre Fitness offers a variety of yoga equipment and accessories in different shapes, sizes, and colors.
This brand boasts of providing the widest product range. Yanre Fitness is a reputable brand, which allows you to expand your business by choosing customized products.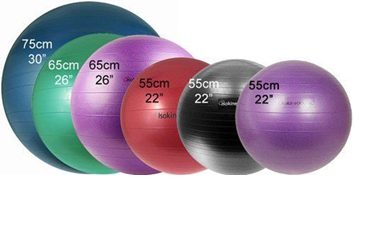 Figure 8: Different color and size yoga balls (Image src-Yogakinetics)
Is it difficult to communicate with a yoga supplier in China?
No, it is much easier to communicate with a Chinese yoga supplier. For instance, Yanre Fitness has hired customer care consultants. They will communicate with you in English.
However, before entering into the communication phase, check your order details including product specifications.
Try to hire the services of a professional quality control agent. In addition, you must choose a reliable shipping company. It will ensure the timely delivery of your order.
Final Words
To conclude, China is an ideal destination when it comes to top yoga suppliers. Here at Yanre Fitness, we can guarantee you premium quality equipment and yoga supplies at competitive prices.
So, if you are looking for a top-rated yoga supplier, you can count on Yanre fitness. If satisfied, just contact us today!