Dumbbell Manufacturer To Rocket Your Fitness Business
Provide over 40 patents that meet ISO20957 standard
Ergonomically designed for comfortable use
Promised premium commercial quality of gym accessories
Perfect in any workout or program to tone and shape your arms, shoulders, and back
Made with premium material covering that makes it soft and easy to hold on the hands
Sturdy construction will not break or bend
Made of premium quality cast iron core to strengthen durability
Allows users to do workout in spaces they can't fit a barbell or weight machine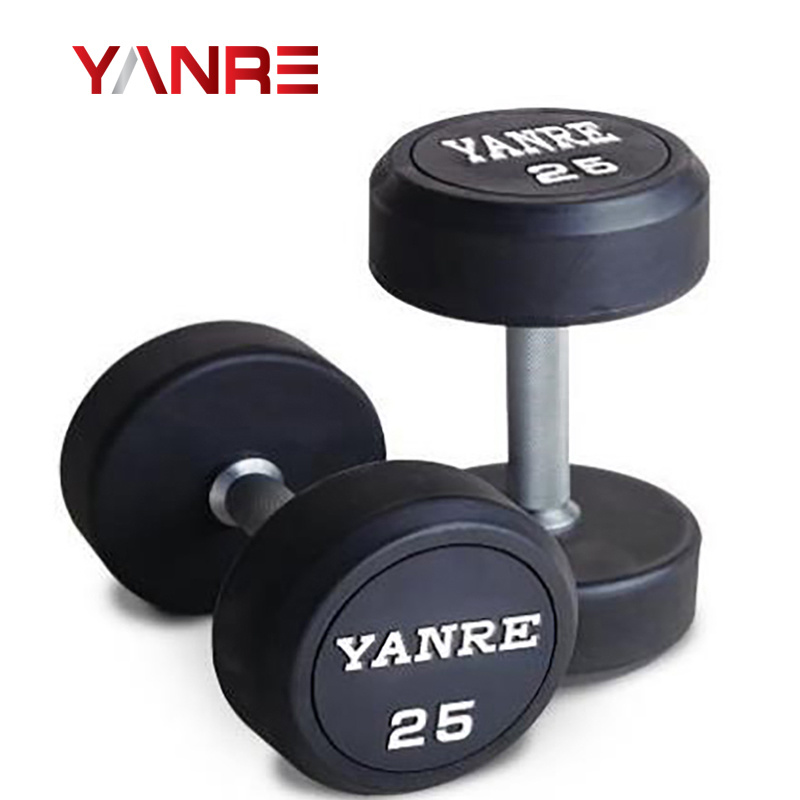 Dumbbell Types
Factory
Over 95% clients choose to cooperate with Yanre Fitness, after visiting our factory and trying our commercial gym equipment personally.
Patents
Our gym equipment meet ISO 20957 standard, with over 40 patents (Utility Model Patents & Appearance Design Patents)
R&D Invest
For more than 20 years, Yanre Fitness invested over 8 million USD for technology development.
Dumbbell Manufacturer –
Definitive FAQ Guide
Looking for a dumbbell manufacturer for your distribution outfit or commercial gym? You're in the place to be.
With this FAQ guide, we will help you find the right dumbbell manufacturer for your free weight equipment needs. We will even give you inside information on where to find the best deals out there!
So, let's get right into it!
Table of Contents
Where can I find the best dumbbell manufacturers?
You should find your dumbbell manufacturer in the world's factory, China. You can find anything anywhere there and you bet you'll find your best dumbbell manufacturers too. Aside from that, here's why you need to source your dumbbell manufacturer from China.
Lower production cost means lower unit prices
Factories are built to mass-produce
All related factories are in one area
Better technology and skilled manpower
With the availability of industry-related services (distributors, logistics, etc.)
What are the sources for a dumbbell manufacturer?
You can find your dumbbell manufacturer through these mediums.
Google search
Key in the keywords "best dumbbell manufacturer in China"
Use the first ten search results and scrutinize each manufacturer
Visit their websites, find out if there is negative feedback about them
Trade Fairs
You could attend various trade fairs locally and internationally to find your dumbbell manufacturer. Trade fairs are the best ways to check out the product in person and get your questions answered right away.
Sourcing agency
Find a sourcing agency that has connections in your area and in China. That way, you won't have to travel halfway around the globe to scrutinize your dumbbell manufacturer.
They will be responsible for running background checks, quality assurance, and can help you with the logistics of your dumbbells.
Chinese B2B Platforms
Alibaba, Global Sources, Made in China, are just some of the online websites for wholesalers, manufacturers, distributors, and suppliers of Chinese products. You can source out for a dumbbell manufacturer on these websites as well.
Social Media
You can find your dumbbell manufacturer by looking into groups and pages on Facebook and LinkedIn. Be sure to weed out the scams from these websites.
How to run a background check on a dumbbell manufacturer?
When doing business, it is just right to know you can trust who you're engaging with. So, use these simple tips to ensure their reliability.
Basic Information Checks
Contacts such as an address, email, and contact numbers check out
Actual location checks out in google maps
Policies for damages and returns are in place
No previous, current, or pending legal cases in the Chinese Supreme Court database
Good credit standing, see an independent credit inquiry companies (ex. https://www.qichacha.com/)
With valid business license and certification
With good client references
Valid ownership status
Information in B2B websites and other platforms coincide with their website
Sample Dumbbell Request
When you're sure your dumbbell manufacturer passed your background check, you can now request a sample dumbbell to confirm its quality.
Face to Face or Video Call meetings
There's nothing better than a face-to-face meeting to get deals done. But if this is not possible, a video call will do to confirm the terms of your transaction with your dumbbell manufacturer.
How can I negotiate with the dumbbell manufacturer?
Negotiating is a skill and a business norm. Your manufacturer would come to the table knowing there are some terms you'd want to include or change in your deal. Here are the best ways to successfully negotiate with your dumbbell manufacturer.
Just Ask
When you want the unit price for your purchase to go down, just ask the manufacturer. Anyway, they are expecting that.
When the dumbbell manufacturer can't lower the price, they may be open to offering other considerations such as logistics at no cost. Or they would be willing to extend the warranty of the dumbbells.
Buy in Bulk
Purchasing dumbbells in bulk not only means savings to you and your manufacturer. And that means they can lower the price depending on the volume of your purchase.
Is a factory visit to the dumbbell manufacturer's facility necessary?
Factory visits are advised if you have the time and money to spend on it but not compulsory. If you decide on visiting, observe and take note of the following:
Manufacturing process
Facility size and capacity
Condition of equipment
Inventory
Production and facility management
What are the advantages if I purchase straight from the dumbbell manufacturer?
Getting the dumbbells straight from the manufacturer rather than a third party like a trading company lowers its price. There's no changing of hands cost. That's why it's cheaper.
In China, it is common for a manufacturer to hire a trading company to market their goods in the international market. However, this offers some disadvantages to the buyer.
If you want to know if a Chinese company deals with international clients, check its company profile in Alibaba. You'll also find details if the company is registered as a trading company or a manufacturer in its profile.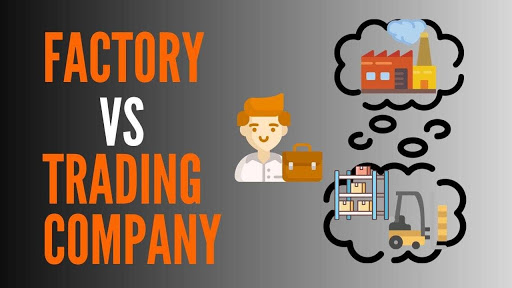 Figure 1: Factory vs Trading Company
Do dumbbell manufacturers produce different types of dumbbells?
Yes, Yanre Fitness, a trusted Chinese gym equipment manufacturer offers various dumbbells for your commercial needs.
Rubber Dumbbells
Durable and can withstand high impacts
Offers protection to the equipment, your floor, and user
Will not readily chip, scratch, or dent
Has noise reduction properties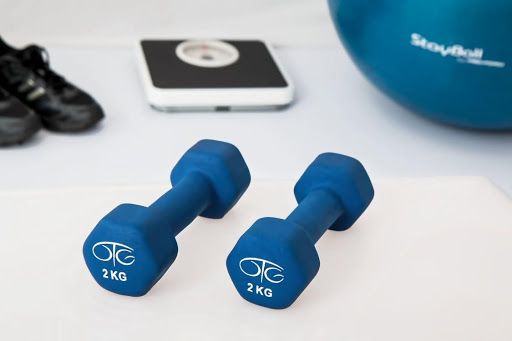 Figure 2: rubber dumbbells. Image src: Pexels
Urethane Dumbbells
With multiple layers to protect it from damage
Don't stain or mark your floor when dropped
No bad odor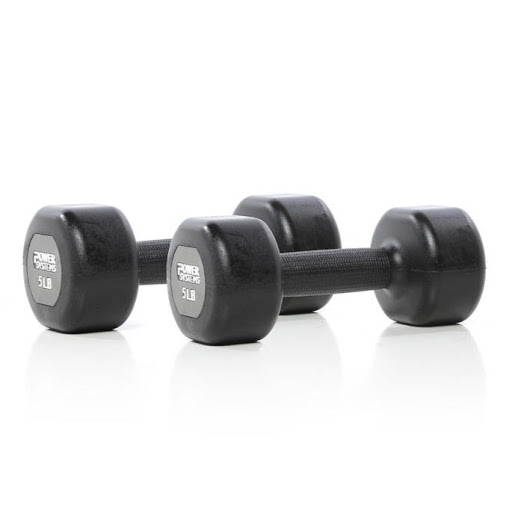 Figure 3: Urethane dumbbells
Hex Dumbbells
Stable and don't roll
Inexpensive compared to rubber or urethane dumbbells
Easier to store
Figure 4: Hex dumbbells. Image src: YanreFitness
Vinyl Dumbbells
Weight range – 10 to 10 kg
Durable and do not wear out easily
With different shapes and sizes (round, hex, flower, apple, bone)
Have easy grip
The vinyl coating protects your floor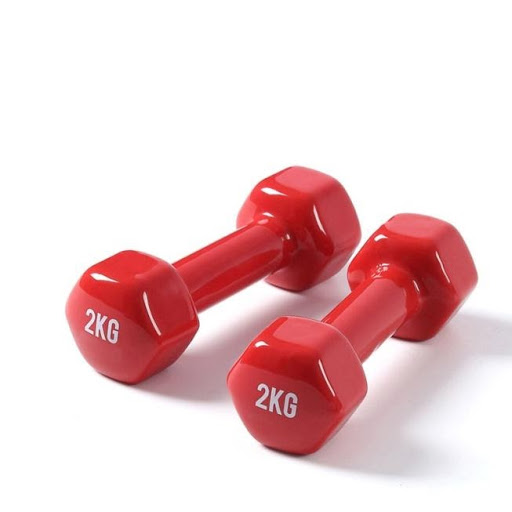 Figure 5: Vinyl dumbbells. Image src: YanreFitness
Chrome Dumbbells
Weight range – 1 to 10 kg
Durable
Reflective surface giving it a stylish look
With grooves or knurling to enhance grip
Chrome coating protects it from rusting
Versatile in its use for upper and lower body exercises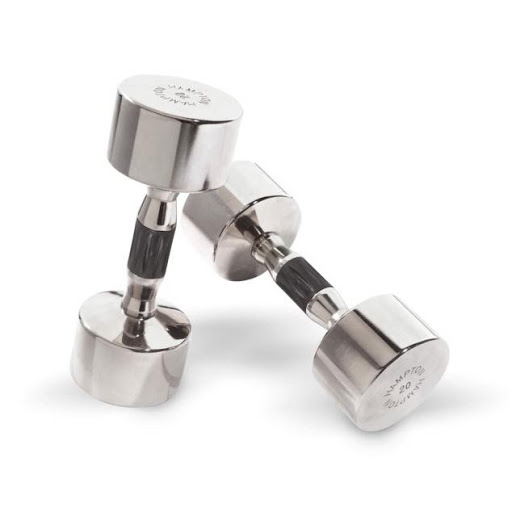 Figure 6: Chrome dumbbells
What if I am unable to make a factory visit to the dumbbell manufacturer's facility?
You can hire an auditing team to check up on the dumbbell manufacturer's facility if you're not able to do so. It's advisable to get a firm that has a base in your area for easier communication.
As a courtesy, you must let your dumbbell manufacturer know you're hiring a quality audit team to make sure everything checks out.
A trustworthy manufacturer would welcome the opportunity to showcase their company. If they won't agree to it, maybe you're better off finding another manufacturer.
Are there dumbbell manufacturers in China that are internationally compliant?
Chinese dumbbell manufacturers try to keep up with the times but they may not have all the compliances your country needs for importing dumbbells. That's why it's important to have an inside man or agency to help and advise you on what needs to be prepared so your dumbbells are not held up in customs.
You may also do your own digging and ask for advice from your government agencies and business partners that have already engaged business with a Chinese manufacturer.
How can I watch my back when dealing with a Chinese dumbbell manufacturer?
There are several ways where you can avoid being duped in your international business dealings.
Research
Knowing the basic information of the dumbbell manufacturer and cross-checking it with other online sources could at least give you an idea if the company is legit or not.
You can also check if there are negative feedbacks about them online.
Make sure to know the current market price of the dumbbells. So you know that you are offered a fair price, not too low but not too high.
Client References
Ask your dumbbell manufacturer for the contacts of past and current clients you can talk to. These people can give you feedback about the company that you can't find online.
If possible, ask for references from international clients you could easily reach out to. They can tell you how the manufacturer handles business, their track record in fulfilling orders, and the quality of their products.
Request for a Sample Dumbbell
To scrutinize in detail the quality of their dumbbells, it's best to ask for a sample. If you're concerned that the manufacturer would send high-quality dumbbells but will deliver inferior ones, hire a third party that would secure the sample from the factory to your facility.
Final Thoughts
We hope this FAQ guide has helped you in finding the best dumbbell manufacturer for your gym. If you haven't started your hunt yet, you can try talking to Yanre Fitness.
The gym equipment manufacturer has been supplying the international market of gym equipment for decades now. And we've got every dumbbell you might need for your business. Give us a call and we'll fix you up!
Recommended Reading: Best Gym Owner's Dumbbell Buying Guide