Your Expert Olympic Weights Manufacturer in China
A professional commercial gym equipment manufacturer in China
Chosen by legit and other famous brands around the world
Highly recognized by pro-level fitness trainers.
Unique design, exceptional quality, and durability
Features odourless, virgin rubber surface to protect the floor
Exercise your muscles and enhance your body strength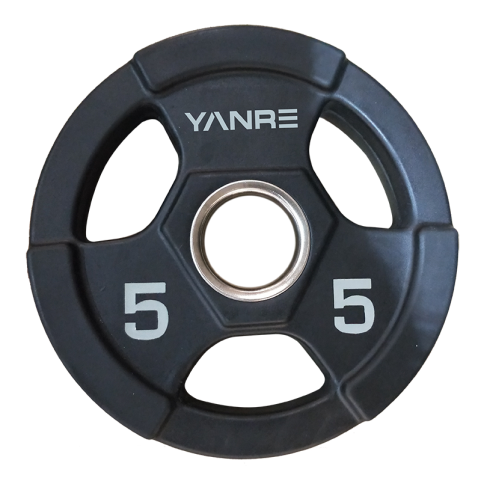 Factory
Over 95% clients choose to cooperate with Yanre Fitness, after visiting our factory and trying our commercial gym equipment personally.
Patents
Our gym equipment meet ISO 20957 standard, with over 40 patents (Utility Model Patents & Appearance Design Patents)
R&D Invest
For more than 20 years, Yanre Fitness invested over 8 million USD for technology development.
Wholesale Olympic Weights –
Definitive FAQ Guide
For commercial gym equipment, first, you need to think about the usefulness of the product before making any investment.
If you are still in a confusion about finding high-quality Olympic weight plates, this FAQ guide will help you to choose the best one.
Here we've accumulated all the necessary information and recommendations about Olympic weights that will help you to make your buying decision.
Table of Contents
What the Olympic Weights are?
Weight lifting is a very familiar exercise for any gym and generally different types of weights are available there. Olympic weights are a little bit costly but very useful and pleasant to use.
Figure 1: An Olympic Weight
Olympic weights are rounded flat disks and available in different weights such as 10lb, 20lb, 25lb, 30lb, 45lb, and 50lb, and so on. Bumper weight plates are a type of weight plate for Olympic bars, are made of cast iron, rubber, and urethane.
Figure 2: Type of Olympic weights
In any type of weightlifting workouts, competitions, and gyms, Olympic weight plates are the best fit.
What are the top features of Olympic Weights?
Following are some top features of Olympic weights:
The building materials, steel-made bars, rubber, cast iron, and vinyl-made weight plates, make Olympic weights best suited for commercial usages.
The rubber coating around the weight plates makes the Olympic weight secure and easy to take for lifts. It also provides protection to the gym floor from any damages.
The Olympic weights are readily available in various colors and weights which make them best suited for commercial use.
Do you need Olympic Weights for your gym?
Actually, Olympic weights are not an essential part of the gyms. But the weights can add a great value to your gym by providing a good aesthetic to your weight lifting corner. It can also help you get the highest level of satisfaction from your customers.
Olympic weights are a good fit for heavyweight lessons. So, it can also attract clients who want to compete in weightlifting competitions.
Moreover, weight lifting is a kind of strength training that can improve the density of the bones and reduces the risk of injury.
How to measure the sizes of Olympic Weight plates?
Before going to buy the Olympic weights, you should know the size of the weight plates. The sizes of the weight plates are measured in diameters.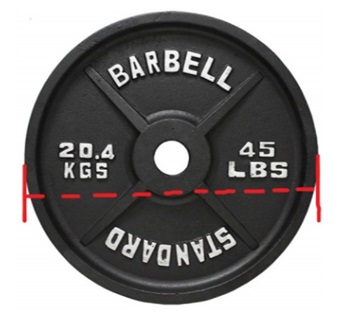 Figure 3: Diameter of Olympic Weight
A 45lbs plate diameter measurement is supposed to be 450mm (17.72″) with a hole of 50.8mm (2") dia. This is the IPF (International Powerlifting Federation) and IWF (International Weightlifting Federation) regulation size.
So, while buying check the Olympic weight plates have the same diameter that is internationally approved.
What do Olympic weight plates are made of?
The construction materials for the plates, bars, and dumbbells are different. Based on the weights of the Olympic weight plates, basically, the construction materials are selected.
The plates can be made from either cast iron or stainless steel. Both plates can serve the same purpose but the prices are different. Generally, stainless steel costs more than cast iron.
But, it is recommended to buy the stainless steel-made weight plates due to their high precision in weights. On the other hand, cast iron-made plates have 5-10% less accuracy in weights.
To know the manufacturing process of Olympic weights, you can click on the link below.
How heavy is an Olympic weight?
Olympic weight plates are readily available in several weights.
2.5kg, 5kg, 10kg, 15kg, 20kg, and 25kg and so on.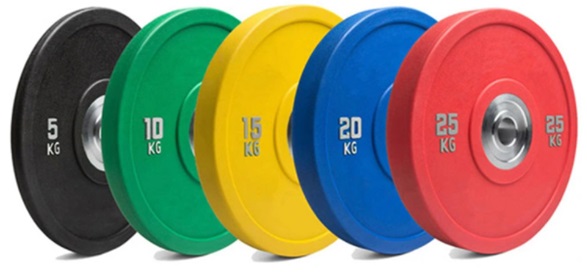 Figure 4: Weight variations
How do Olympic weights add value to your health?
Olympic weightlifting is one of the most powerful weightlifting workouts that can add great value to your health. The benefits of this weightlifting exercise include building muscle, burning body fat, and strengthening the bones. Consequently, you can improve your overall fitness and strength.
On the other hand, competitive powerlifting or heavy weight lifting workouts can improve your overall functional strength for performing day-to-day activities.
So, Olympic weight plates really add value, and considering this you are now ready to buy Olympic weights at wholesale price. At Yanre Fitness, you will get Olympic weights at the best wholesale price.
Why are the Olympic weights becoming prominent fitness equipment?
Flexibility in weight machines, diversity and accuracy in weights, and ease of use make the Olympic weights a piece of prominent fitness equipment.
Obviously, you want to add such equipment to your gym to amplify your fitness facilities.
Also, powerlifting workouts can drive the fitness trainer to introduce more specialized weight lifting workouts.
Which one should you buy- Olympic weights or standard?
Although Olympic weights are costly, they are more demandable than the standard weights due to the competitive bulk rates than others.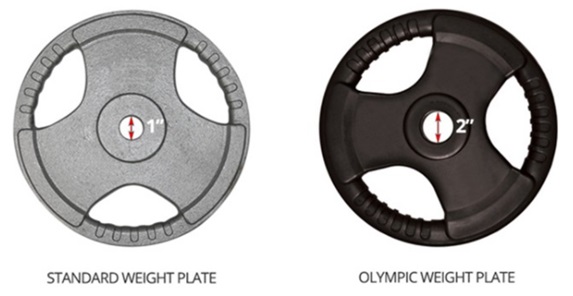 Figure 5: Olympic weights vs. Standard weights
You can go through some of the more specific differences between these two types based on their design and functionality. This will help you to choose the best one.
While standard plates can't be used on Olympic bars, Olympic plates can be used on standard bars. That means Olympic weights are more adaptable than Standard ones.
Olympic bars are twice as thick as Standard bars. So, if you plan to lift heavy plates over the long term use, an Olympic bar and plates may be the ideal choice.
Olympic bars and plates are the only types used in national and international competitions. So, in order to stay competitive and build self-confidence, weightlifters in competitions always train with Olympic plates other than Standard plates.
Olympic weights are readily available with a convenient grip that makes the weights easier to move and store. It also prevents accidents. Most standard plates are not built with grips.
The diameter of the hole of Olympic weight plates is 2", whereas the Standard weight plates have a 1" diameter hole.
So, in terms of adaptability, flexibility, and benefits, Olympic weights are far better than Standard weights. It's not a difficult decision to make.
What is the average space requirement for Olympic weights?
According to American Council on Exercise, a standard gym should leave a space of 20 to 50 square feet to store the Olympic weights.
You should have more space for Olympic weights based on the number of trainees at your gym. But, you need at least 20 square feet.
How do you store Olympic weights in your gym?
Every gym has a corner for weight-loading machines and the Olympic weights should be kept near the machines. Your barbells and dumbbells can also be kept near the Olympic weights. You can also set your weight loading area in the middle of your gym based on your machine arrangement.
If you have a big gymnasium with a particular zone for each workout, you can store your weight plates in a separate area.
What are the factors to consider while buying commercial Olympic weights?
Buying Olympic weights and barbells is a costly one. So, you should know what you actually need to look at while buying the Olympic weights wholesale.
Here are some tips for you.
Make sure Barbells are compatible with Weight Plates
Check both the hole diameter of the plates and the bar diameter of the barbells. For example, if the weight plates have a 2" diameter hole, the same diameter should have the bar of the barbells with some clearance allowance.
To get rid of any kind of confusion, you should buy Olympic bars with your Olympic weight plates. This will make sure about the compatibility issue.
Ease of use
While buying, you should look for Olympic weights' dumbbells that have a built-in collar. The collar arrangement of the barbells makes the weight plates easy to remove from the bars and safe to use.
You should also look for a non-slip knurled barbell that will provide a firm grip while lifting the weights. For commercial use, safety and durability are very important for Olympic weight sets.
How much do commercial Olympic weights cost?
The cost of commercial Olympic weights varies depending on their weights and building materials.
The standard Olympic weight plate generally costs $1.25 to &1.5 per kg and the minimum wholesale order quantity is 100 kg.
The price can differ based on the sizes of the plates or according to your customization.
To get a quick quote for Olympic weights wholesale, please contact us here.
What other attachments do you need to use with Olympic weights?
In weightlifting workouts, Olympic weights cannot be used without bars. Generally, two or more weight plates are attached on both sides of the barbell to lift the weights.
Besides barbells, different weight machines such as leg press, shoulder development, back building, and so on are also used with Olympic weight plates as complementary attachments. In order to get the maximum effectiveness from weightlifting workouts, these attachments are also necessary.
What are the customization options available while buying commercial Olympic weights?
Yanre Fitness offers several customization options for the customers according to their preferences and business needs. You can print your business logo or brand names on the weight plates. You will also get the color selection option from several attractive ones.
Yanre Fitness also provides customized weights with varieties of shapes according to your preferences.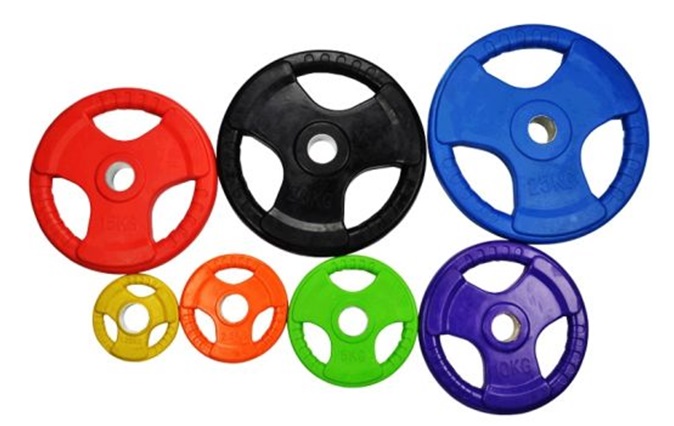 Figure 6: Customized Olympic Weights-multi-colored
At Yanre Fitness, we also offer the best wholesale price for your desired customized Olympic weights.
How to take care of the Olympic weights at your gym?
Olympic weights are made from different sophisticated materials and they are costly too. So, you need some extra care for keeping the weights rust-free and accurate in weights. Here are some maintenance tips for you.
Keep Olympic weights always clean
If you have Olympic weight plates with rubber coating, they are easy to keep and clean. You can make a weekly schedule for cleaning your weights by using a vacuum cleaner or any cleaning sprays.
If you have Olympic weight plates without rubber coating, they are rust-probe. So, always keep them away from dust and damp weather. Clean the weight plates every time after workouts to save them from sweat and spots.
Mineral spirit sprays are recommended to use with a soft rag to clean the weight plates. You can clean the plates and bars once a week before starting the training in the morning and after completing the training.
Generally, weight lifting equipment is used with chalk powder. So, you need to clean the chalk on the bars and plates with a bristle brush. Otherwise, rust can be attacked there.
Store Olympic weights properly after use
Try to keep the weight plates and bars separate after disengaging with each other. So, you can easily clean the dust inside the plates' holes and also from the end of the bars. It will prevent the plates' holes and bars' ends from rust and jam.
To get a more clear idea about the maintenance of Olympic weights, you can follow the video link below.
Final Words
We have tried to accumulate all the necessary questions and answers for buying Olympic weights wholesale. This buying guide will help you to choose the best quality commercial Olympic weights for your business.
Yanre Fitness is one of the leading gym equipment manufacturers and suppliers offering the best quality Olympic weights at the best wholesale price.
At Yanre Fitness, we are always here to provide you the most updated information about gym equipment and accessories. If you've more queries about Olympic weights wholesale, just contact us to get your answers.