If you are looking for the best gym equipment manufacturers in China and you want to buy them in bulk then this guide will be of great help for your needs. Look no further! We have compiled a list that will ensure your purchase is well worth it and provide peace of mind when selecting an ideal manufacturer.
China has an overwhelming number of manufacturers so we have sorted through all commercial grade gyms out there. We have done extensive research on each individual brand before deciding which ones provide the best quality products at competitive prices while maintaining high customer service standards.
Let's start!
Table of Contents
1. About the Data Source
The data in this guide is based on a variety of sources, including interviews with experts and customers about fitness equipment. There are also transcripts from official websites as well as articles written by journalists who cover the industry extensively. All these were used to write interesting anecdotes that will be helpful for readers.
2. Main Gym Equipment Industry Regions
It can be difficult to find the best gym equipment in China, but luckily we've compiled a list of four regions that will help you out.
These provinces have large commercial manufacturers and offer easy access for international trade with other countries such as South Korea or Japan who also produce lots of fitness gear!
The following are the main gym equipment industry regions:
Jiangsu
Guangdong
Zhejiang
Shandong
3. Quick Comparison at a Glance
The following information will help you make an informed decision when choosing between commercial fitness equipment brands.
The following comparison is limited to commercial fitness equipment from each company
The graphs are based off data from company websites as well as interviews with industry experts who specialize in various areas such us health & wellness products or sports gear manufacturing technologies
3.1 Product Comparison Graph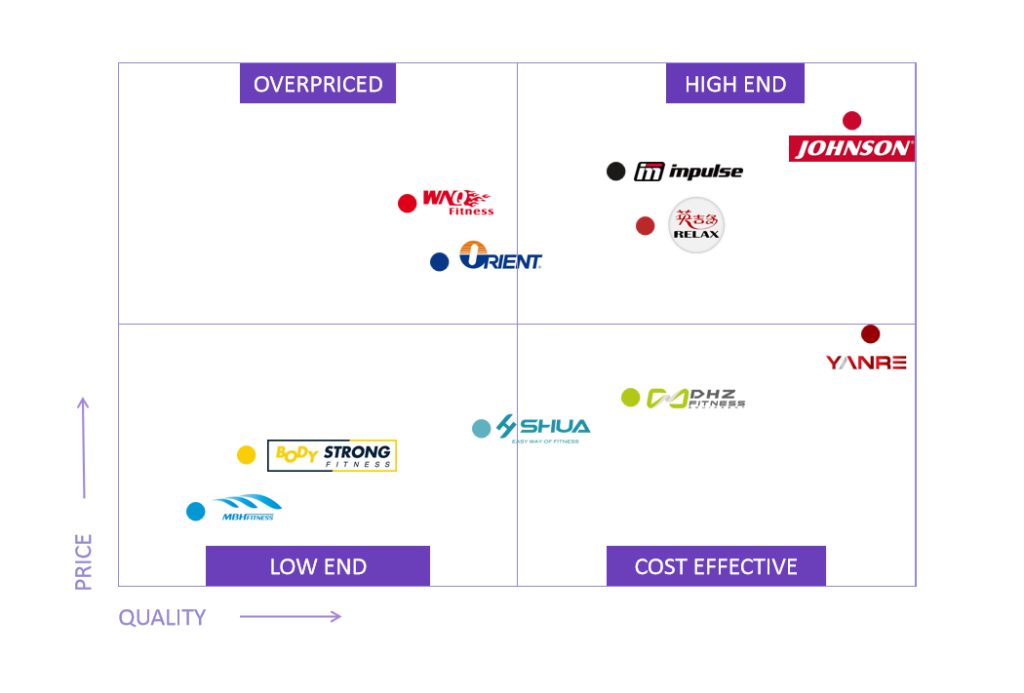 In this section of the report, we will be checking out some brands that provide better quality products than others. In particular Johnson and Yanre Fitness who have made their mark by providing a high standard in all aspects from design to manufacturing for each piece they make.
The cost effective brand on the bottom right corner should also be noted because they're highly rated and offer great products for a fair price.
3.2 Market Comparison Graph
Take a look at the brands in the upper right corner marked with leader, which are some of our favorite ones on this graph. Yanre and DHZ have been growing rapidly lately too!
4. Who is the Best Gym Equipment Manufacturer in China?
Here are the top 10 companies manufacturing gym equipment in China:
Johnson | Health is Our Only Product
Impulse | Your Wellness Solution Provider
Yanre | The Best Buy the Best
WNQ | The F1 in the Fitness Field
DHZ | Just for Health
Shua | Easy Way of Fitness
Relax | High-end, Distinctive, Classic and Professional
Body Strong | To Be Strong with Body Strong
MBH | Mindfulness, Integrity, Altruism
Orient | National Fitness Leader
Let's take a closer look at each manufacturer one by one.
4.1 Johnson | Health is Our Only Product
Brief Introduction
Johnson Health Tech has been in business since 1975. The company is headquartered in Taiwan and operates factories there, as well as research facilities located throughout Asia Pacific (Shanghai) and North America. Depending upon where you look at it– Johnson is an international enterprise!
This business incorporates such well known brands like Matrix Fitness Equipment by Horizon Fitness & Vision Care Brands that come with more than 60 countries around the world catering to both commercial as well as home gyms needs.
With a present growth rate of 30% Johnson is continuing to thrive.

Factory: Taiwan & Shanghai
Johnson manufactures a wide range of products from Johnson's two factories, which are located on opposite sides of the country. The high-end single product line is made at the Taiwan factory while their Shanghai factory manufactures more economically priced ones.
To keep up with demand and ensure consistent quality across all departments Johnson has established global warehousing networks for distribution worldwide.
The following five brands are made by Johnson Health Tech:
Matrix
Johnson
Horizon
Tempo
Vision
Matrix and Johnson are its commercial gym brands.
Johnson's commercial treadmills are known for their superior performance. Among the top-selling models include:
JOHNSON treadmills provide a high-quality workout and are priced to meet your needs.
MATRIX is the only brand of cardio and strength machines for high-end gyms. Their higher price range means they are more luxurious, durable, functional – all things you need to achieve your fitness goals!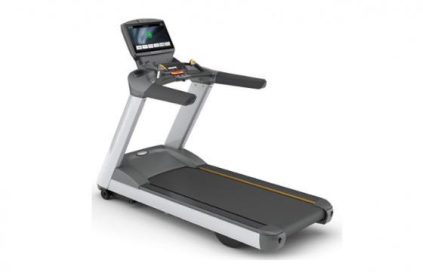 Top 5 Clients:
Country
Clients
India
CRAVATEX LIMITED
Peru
GOLD GYM S.A.C.
America
9328 6805 QUEBEC INC
Ecuador
MONGARDINI MEDINA
America
DICK S MERCHANDISING AND SUPPLY CHA
Source: China Customs
Review
Johnson Health Tech is a world-renowned company with an impeccable reputation for high quality commercial gym equipment. However, it's also the most expensive supplier on this market!
4.2 Impulse | Your Wellness Solution Provider
Brief Introduction
Impulse is a leading health industry supplier and gym equipment manufacturer in China. It was established by 1991, having evolved from an Original Equipment Manufacturer (OEM) to become one of its own brands with 100% made-in house product lines for global sales through Impulses' many distribution channels such as retail stores or military contracts.
It also still provides OEM services that can be implemented onto other companies products should they desire them so much. This way Impulse continues on providing value long after inception back when they were just serving others' needs.
Registration Information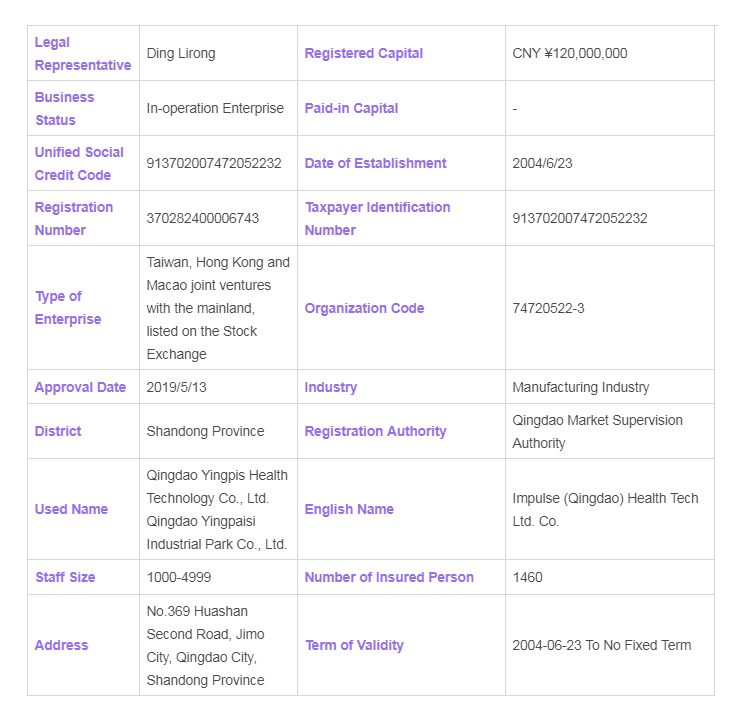 Note: The establishment date for one brand may vary because of how data from their website and China Industry & Commerce Bureau are compiled.
Factory: Qingdao City, Shandong Province
Impulse is a supplier of the following premium fitness equipment on the market with their products catering towards upper mid-level consumers:
Aerobic devices
Strength training products
Functional and rehabilitation aids.
The market for Impulse items are not as expensive or high end like Johnson and Matrix, but still provide excellent quality for those who can afford it.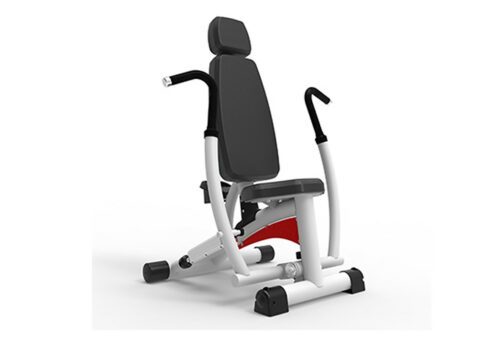 Top 5 Clients:
Country
Clients
America
JPAULJONES LP
America
HOIST FITNESS SYSTEMS
United Kingdom
AB COASTER LLC
Russia
ООО "СПОРТРУС"
India
GYMCO
Review
Impulse is a reputable, secure company who has created an excellent reputation for supplying high quality equipment to the upper-mid level commercial gym market sector.
This still makes their prices quite expensive which is why they have remained niche so far as opposed to going mainstream with prices being more affordable on average costs per month but you can find some deals if needed!
4.3 Yanre | The Best Buy the Best
Brief Introduction
YANRE is a leading manufacturer and designer of commercial gym equipment in China. Established 1997, Yanre has risen to become one of the top names for fitness accessories with their factory located near Wuhu City on mainland's east coast where they produce some designs that incorporate ergonomic principles such as balance margin weight distribution.
As an extension from this location yanrefitness also operates a research & development facility based out Beijing while sales force covers Shanghai market share permitting them be competitive globally.
Registration Information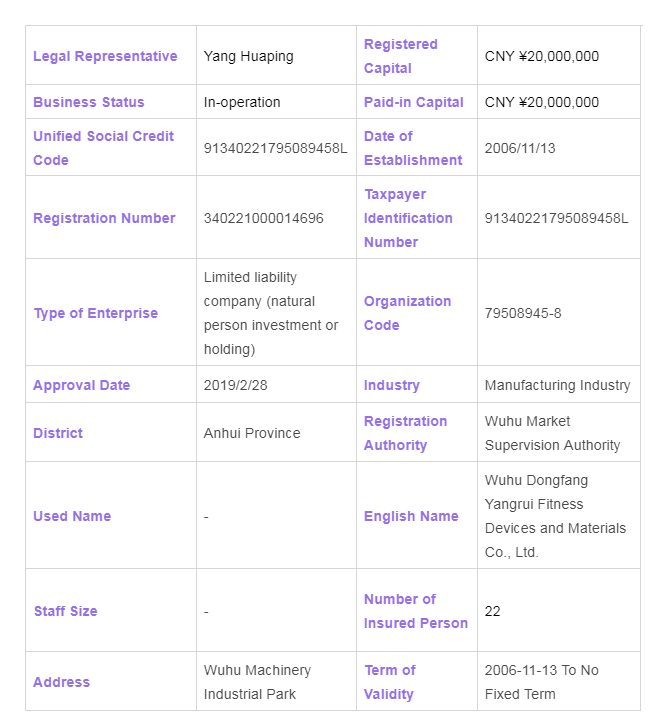 Factory: Wuhu City, Anhui Province (110,000 square meters)
Key Products
Yanre has built a reputation around providing high quality strength training equipment for commercial gyms. It's most popular product lines are:
61A series – extremely competitively priced and preferred by leading fitness chains in China such as Lefit.
73 Series- higher end range incorporating optimized movement angle with best materials making it comparable to Life and Technogym brands.
Main Market
Top 5 Clients:
Country
Clients
America
TKO Strength & Performance Inc.
France
FITNESS MATERIAL
India
POWER WORLD GYM
Singapore
FITNESS LEAGUE
Netherlands
FITNESS FIRST
Review
With its high-quality commercial strength equipment, Yanre Fitness is the ideal fitness solution for all your needs.
Yanre Fitness offers an extensive range of top quality and durable products at sharp prices with no risk whatsoever on shipping cost!
4.4 WNQ | The F1 in the Fitness Field
Brief Introduction
For the last 20 years, WNQ has been a leading supplier of home exercise equipment in China. They specialize in making both commercial and consumer products which can be found across all regions within their country as well as exported to other countries around Asia Pacific rim.
Registration Information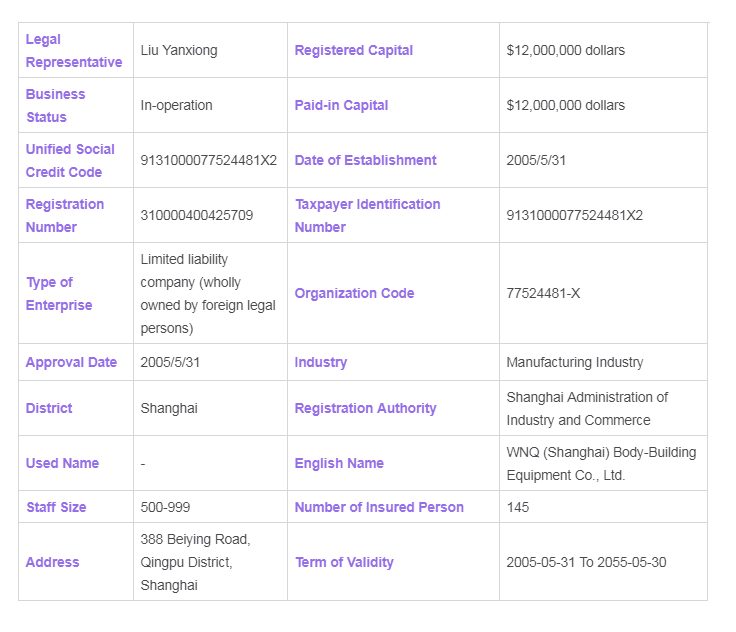 Key Products
WNQ's most popular brand is the F1 line of treadmills. These machines are available in a full range, with cardio and strength training options for all types of users.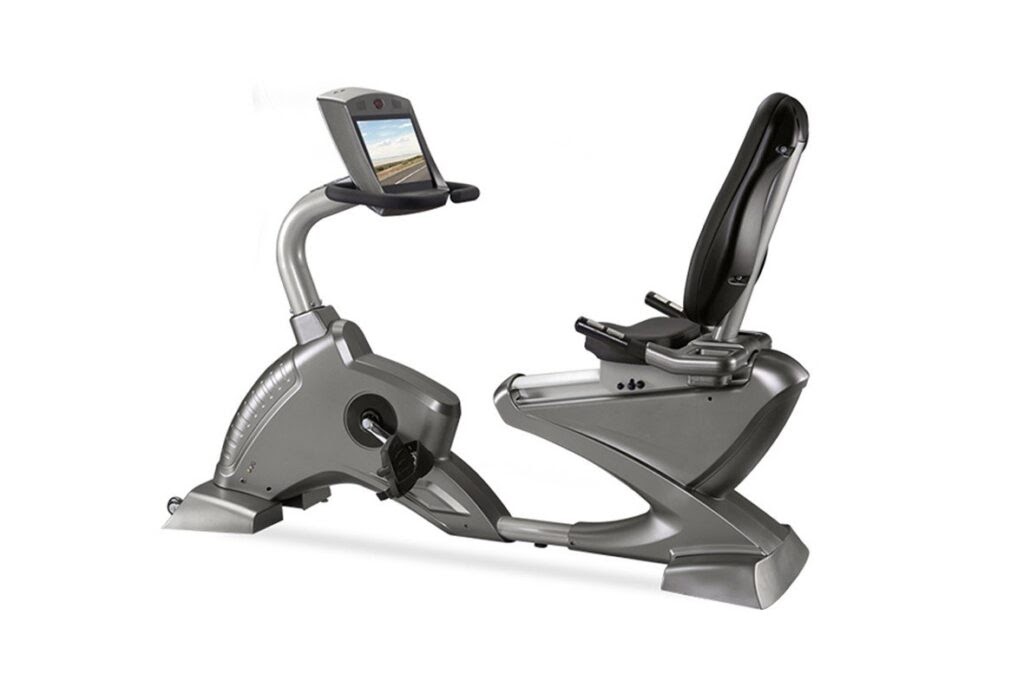 Main Markets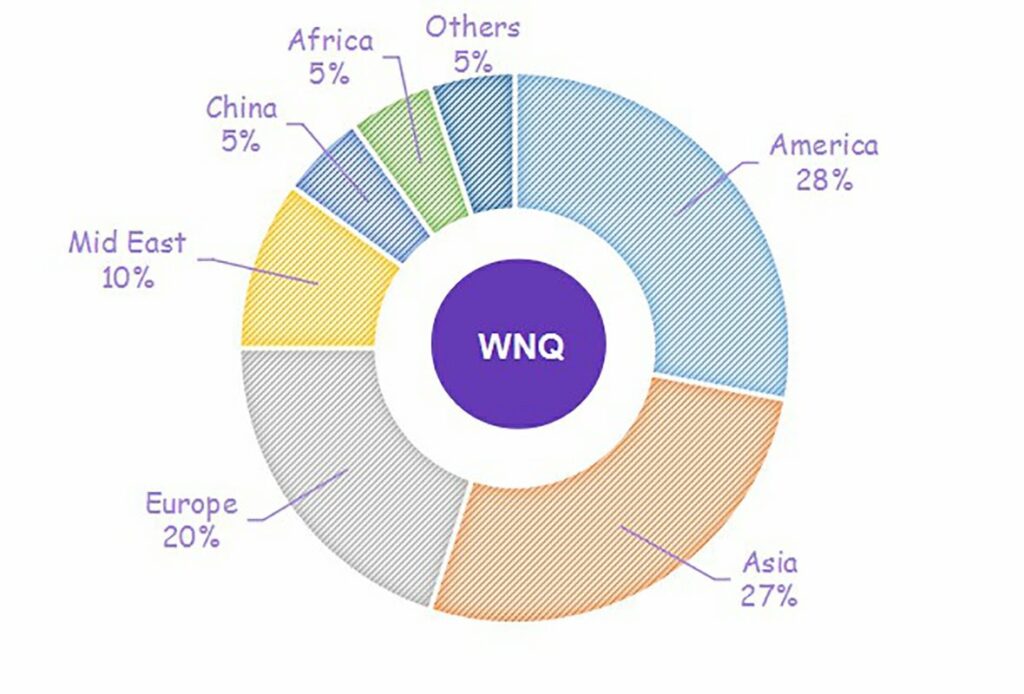 Top 5 Clients
Top 5 Clients:
Country
Clients
America
MIDWEST COMMERCIAL FITNESS INC
Bulgaria
ООО "ПГС ОЛИМП"
Peru
SPORTEK SOCIEDAD ANONIMA CERRADA SPORT
Mumbai
SELECTION CENTRE SPORTS PRIVATE LIMITED
India
FITLINE SPORTS
Review
WNQ has the best commercial equipment in town, but it's expensive and many pieces don't provide ideal movement angles.
4.5 DHZ | Just for Health
Brief Introduction
DHZ is a Chinese fitness brand that has been operating since 2002. In its early years, it copied leading international brands such as Precor and Technogym but became more committed to research & development when they evolved into producing in-house designed equipment with premium materials used for manufacturing purposes.
The 800 series by Dhz combines Italian design paired up German technology which marks this company's commitment towards R&D while still relying upon quality suppliers like ours at DMZ – meaning you're getting the best products possible!
Registration Information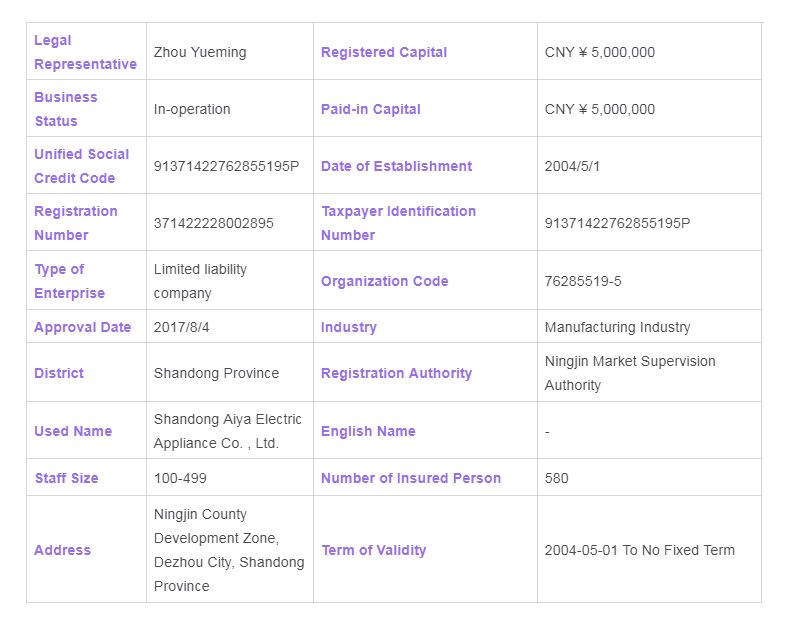 Factory:Dezhou City, Shandong Province (230,000 square meters)
Key Products
With a product line that includes the popular SN-D series, DHZ is a leading manufacturer in commercial cardio and strength equipment.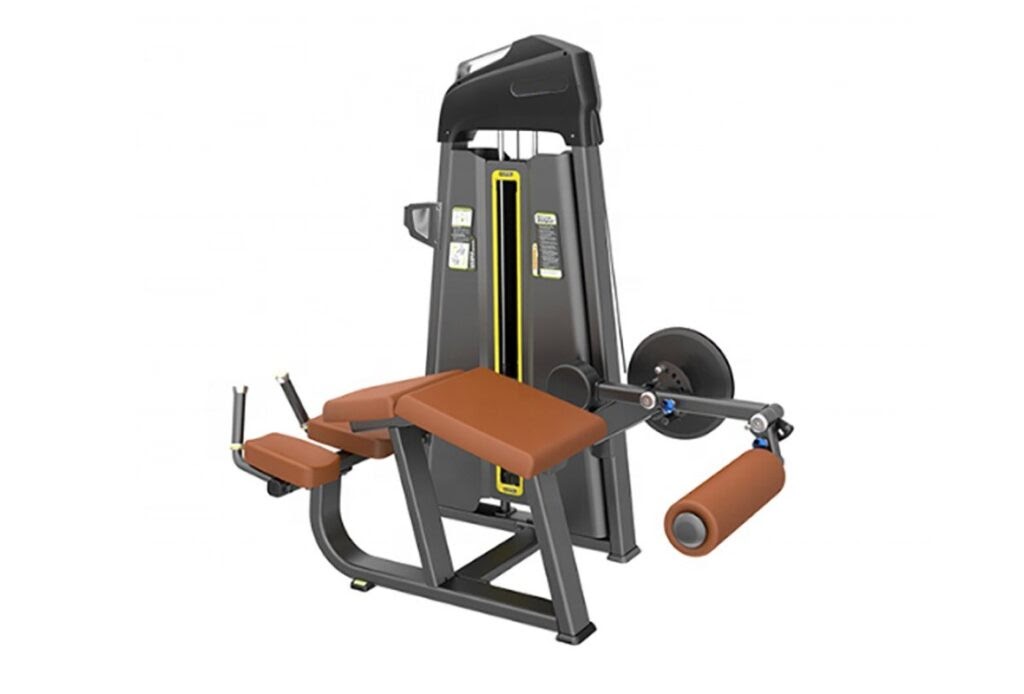 Main Markets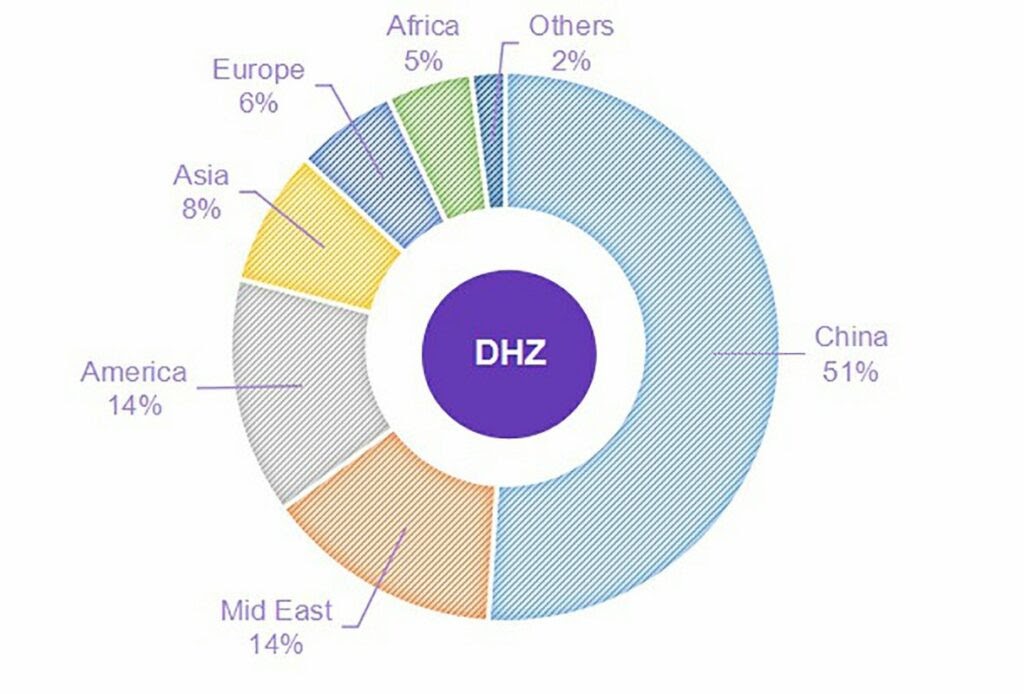 Top Clients:
Country
Clients
Russia
HA BICICLETAS SA
Russia
ООО "ИНТЕРНЕШНЛ ТРЕЙД АГЕНТ"
Review
DHZ is a budget market supplier of commercial gym equipment with products not as high-quality.
4.6 Shua | Easy Way of Fitness
Brief Introduction
Shua has been in the business of manufacturing and providing a variety of equipment since 1996. With products available for home use, commercial settings or even outdoor fitness spaces Shua is one company that can offer what you need!
In China's sporting capital city-state Jinjiang they have three factories where over 1000 employees work tirelessly day after day to provide high quality goods with easily accessible prices under your budget .
They also maintain an operation center located in Shanghai which benefits from easy access due not only its location but because it's highly collaborative too among other global retailers allowing greater opportunities abroad than ever before possible.
Registration Information
Factory: Fujian Province and Henan Province
Key Products
Shua has invested in a wide range of products to suit all different types and needs. The main product line is the SH series, which includes both strength training equipment for sports enthusiasts as well cardio machines.
Main Markets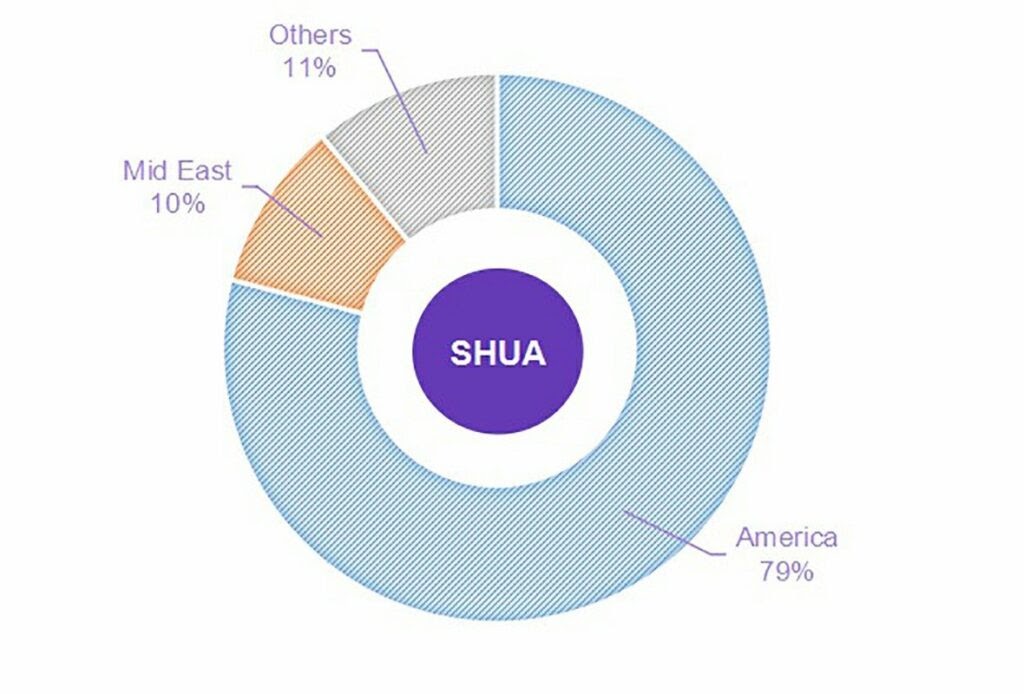 Top Clients
| | |
| --- | --- |
| Country | Clients |
| Pakistan | MRS. ASMA SHUA KAMRAN , 2394 WASAGA DRIVE OAKVILLE |
Review
Shua's diverse product offerings have ensured it a large market share in the home and outdoor gym sector, as well as commercial cardio equipment for gyms.
However since they only sell one type of strength training line with limited motion range per angle at present time there is room to grow into other markets like bodybuilding or professional use that demand more versatility from their purchases
4.7 Relax | High-end, Distinctive, Classic and Professional
Brief Introduction
Relax has been designing and manufacturing high-quality equipment for the fitness industry since its inception. With over 14 years of experience in China, they are well known as one of many reliable suppliers that can be found throughout Shandong province.
Relax' products include everything from basic home gyms to self designed commercial gym machines – all made with an emphasis on ergonomic functionality so you get exactly what your body requires!
Registration Information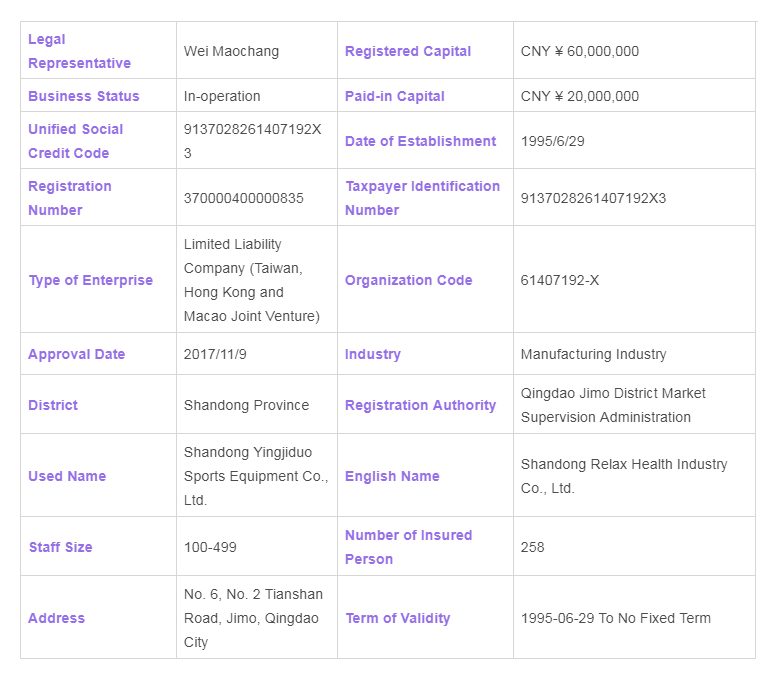 Key Products
The Relax product line includes a full range of cardio and strength training equipment. It generally has high quality materials that ensure longevity for years to come, but some movement angles are less than ideal on their machines.
Top 5 Clients:
Country
Clients
America
ICON HEALTH FITNESS
America
HOIST FITNESS SYSTEMS
America
ICON HEALTH & FITNESS INCORPORATED
Russia
ООО "ТОРГОВЫЙ ДОМ "ФИТЛЭНД"
Ukraine
ТОВ "ОРІОН КОМПАНІ"
Review
Relax has been focusing on cardio equipment recently, but they have failed to produce any new innovations in their strength line for some time.
4.8 Body Strong | To Be Strong with Body Strong
Brief Introduction
Body Strong is a subsidiary of Shandong Baodelong Fitness Co. The company manufactures and exports their own line of commercial gym gear. They started as an imitation brand in 2001, but now have grown into one with global significance for both quality and price point to meet customer needs around the world
Registration Information
Factory: Dezhou City, Shandong Province (100,000 square meters)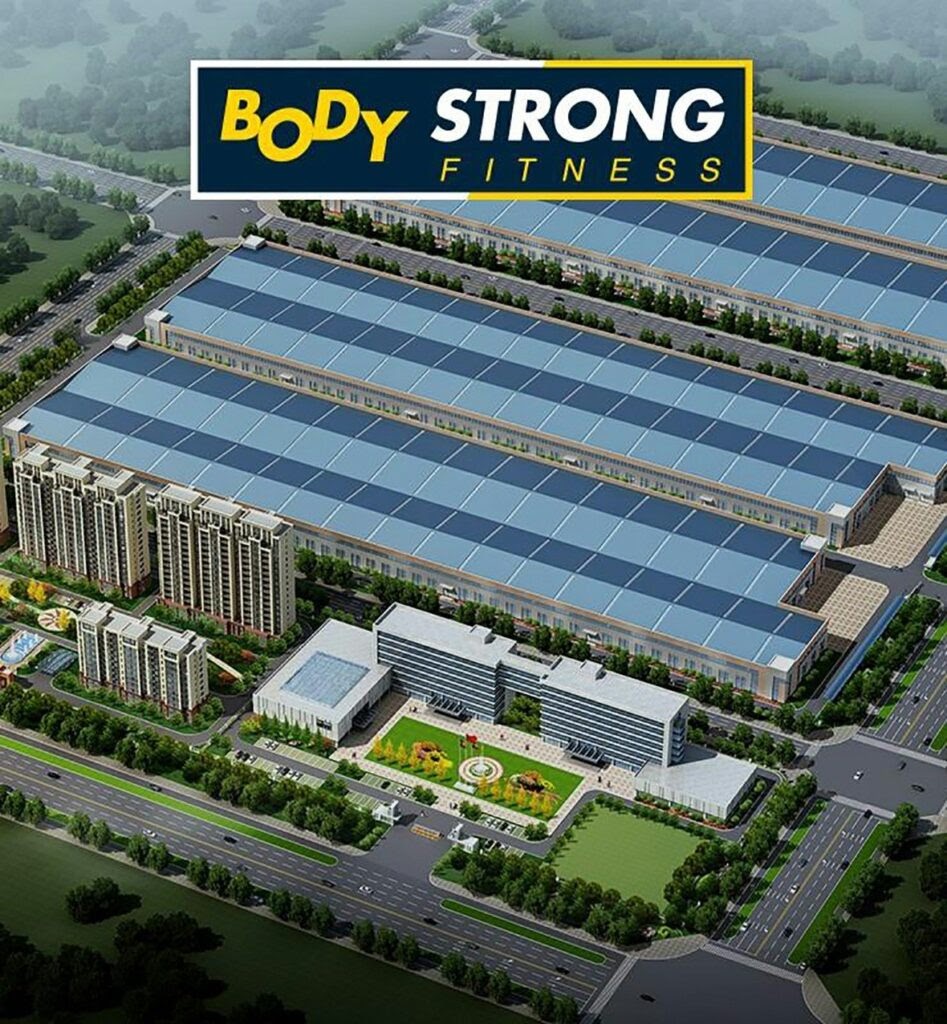 Key Products
Body Strong is a leader in the fitness industry, specializing in both cardio and strength equipment. The most popular product lines are the BN and BMW series.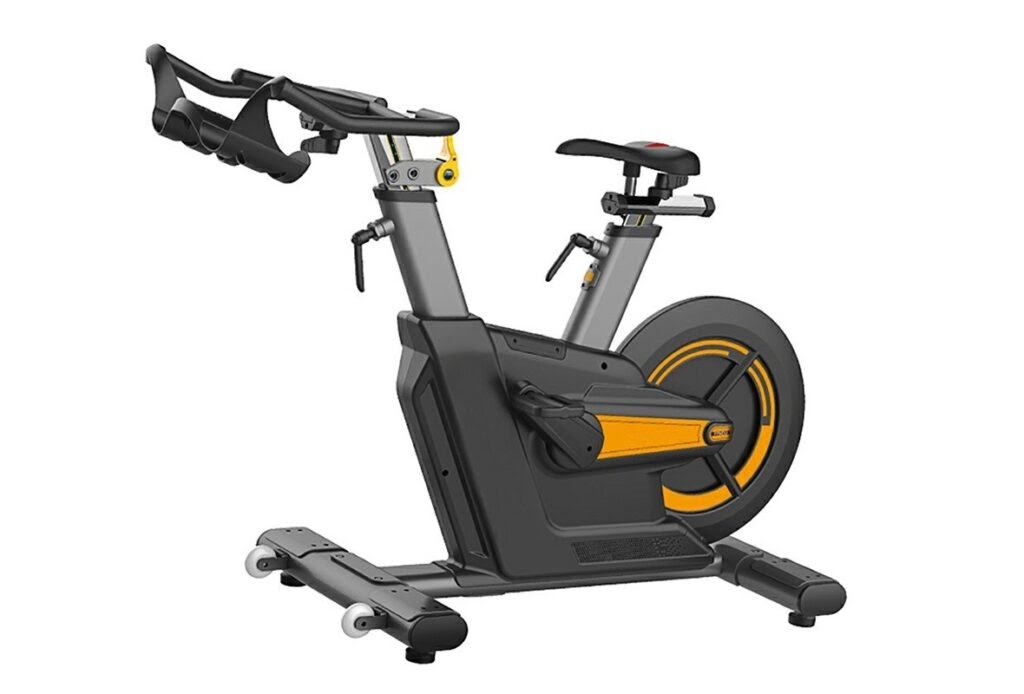 Main Markets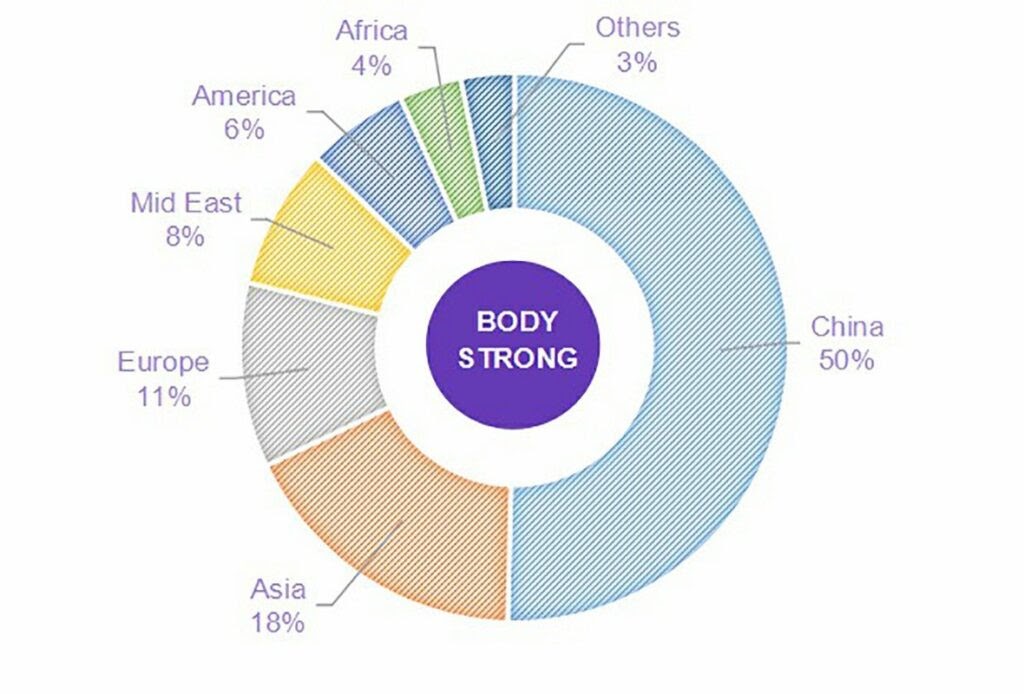 Top Client:
Country
Clients
America
FITNESS MASTER INC
Review
BodyStrong's commercial gym equipment is a decent investment for your business. They have competitive prices and offer quality goods, but be aware of the lack of some features – such as well designed protective shields or an extended warranty on their products against manufacturer defects that arise during normal use (which means it may not cover accidents).
4.9 MBH | Mindfulness, Integrity, Altruism
Brief Introduction
MBH, a company that began in 2001 and is based out of China has developed an innovative design with 18 product lines for over 430 different products.
The founder's brother founded Body Strong which also focuses on competition between each other by trying to beat the quality or price offered by their competitor while continuing innovation within both brands – creating more customers who want what they offer no matter which brand it would be; leading them into hundreds upon countries worldwide!
Registration Information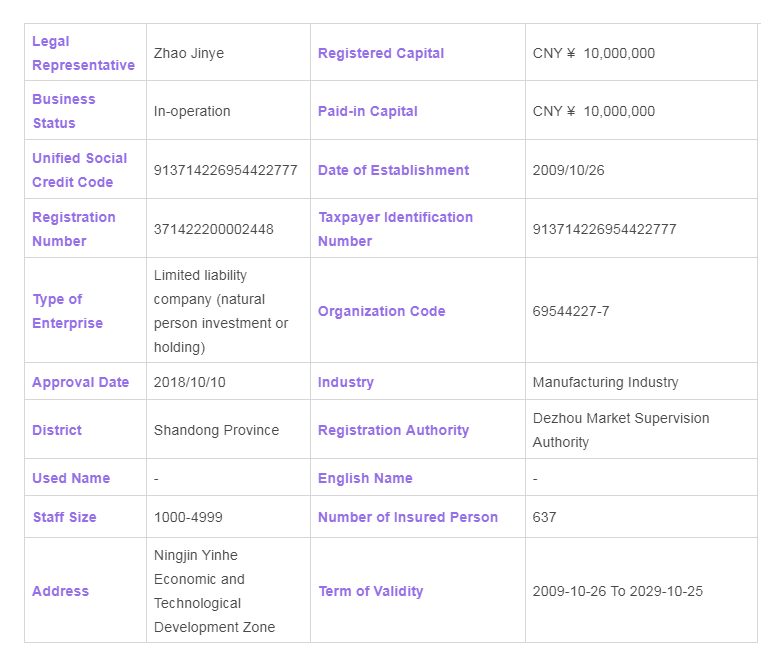 Factory: Dezhou City, Shandong Province
Key Products
MBH offers a full range of gym equipment, including:
Strength training machines
Cardio workouts for your heart rate and endurance regimen
Free weights that can be used to build muscle or lose weight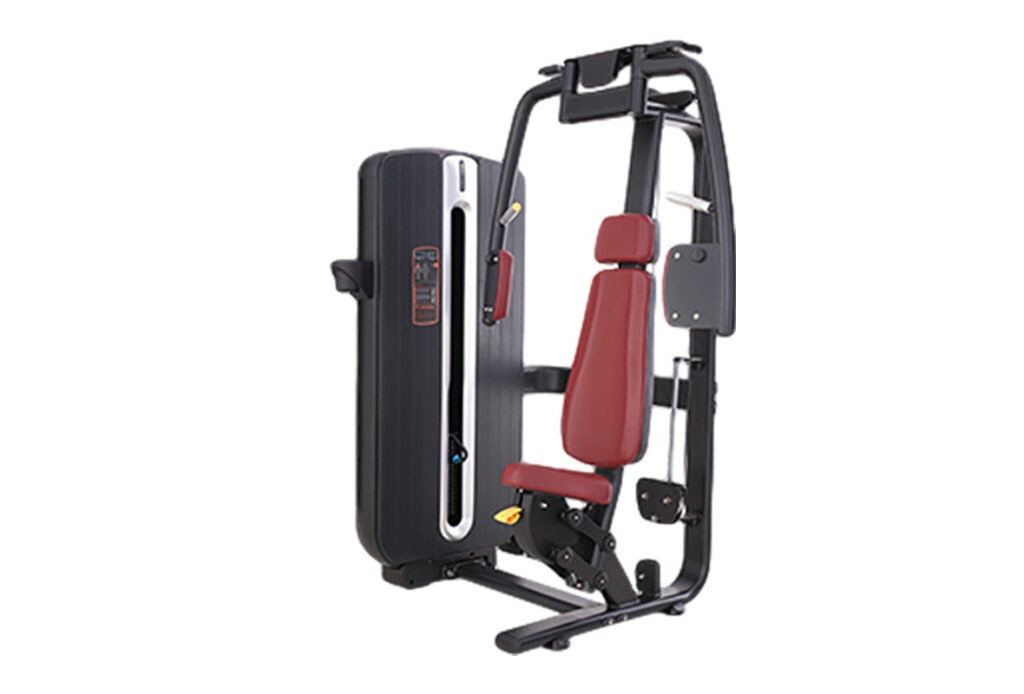 Main Markets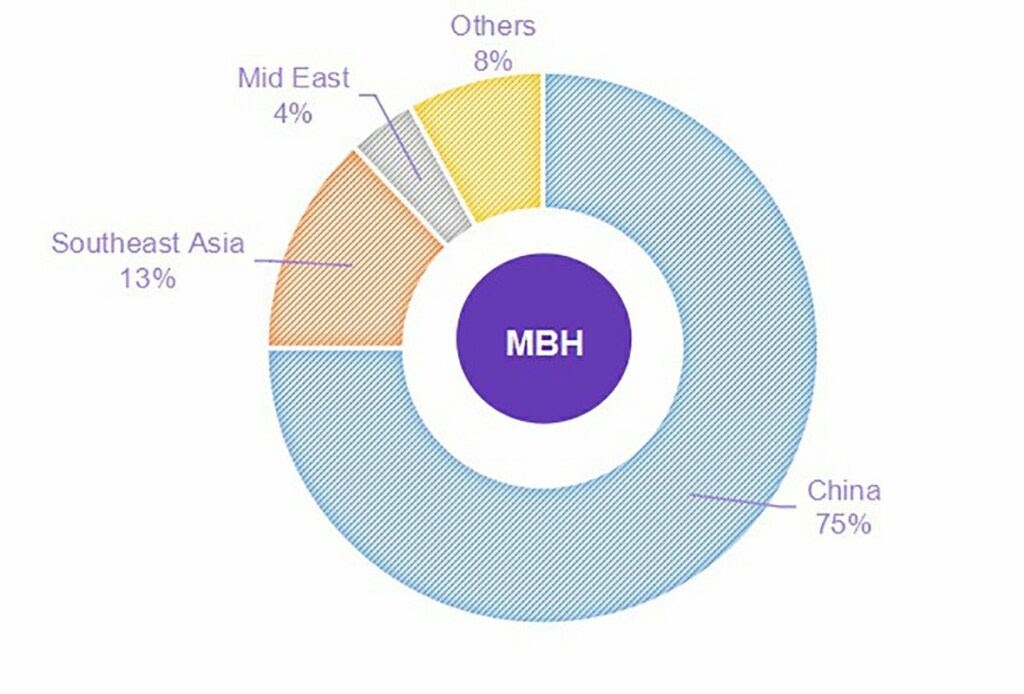 Top 5 Clients:
Country
Clients
Puerto Rico
FITNESS X LIFE LLC
India
KIRAT INTERNATIONAL
India
S B SPORTS
Bulgaria
ООО "ТРАМПЛИН"
America
CREATIVE ENTERPRISES
Review
MBH is the go-to source for all your commercial workout equipment needs. From treadmills and bike machines to cross trainers, they've got you covered at prices that will save time in comparison with shopping around!
4.10 Orient | National Fitness Leader
Brief Introduction
Orient is a renowned company that has been operating since 1991. It is a company based in the bustling city of Changzhi and surrounding Shanxi province.
It's had an involvement in many government projects and created market share within China, now they're focusing on overseas markets where they export their products to over sixty countries worldwide.
Registration Information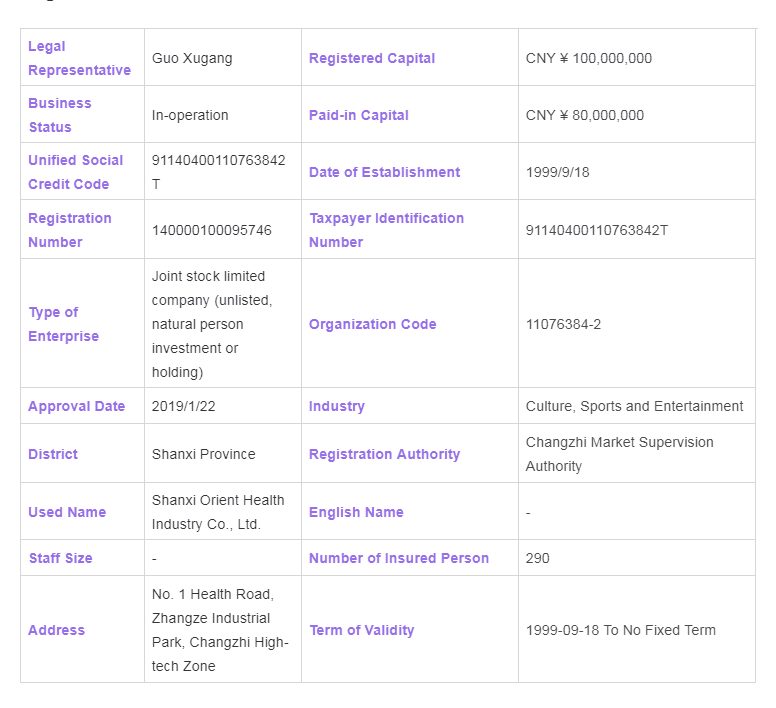 Key Products
As a global company, Orient does not just have one or two product lines for every industry. The company has six hundred equipment categories across the board!
They first entered this market by imitating Gym80's design and then modified it after their success overseas; however since the international growth declined they rely more heavily on Chinese government projects now due to being so large in scale.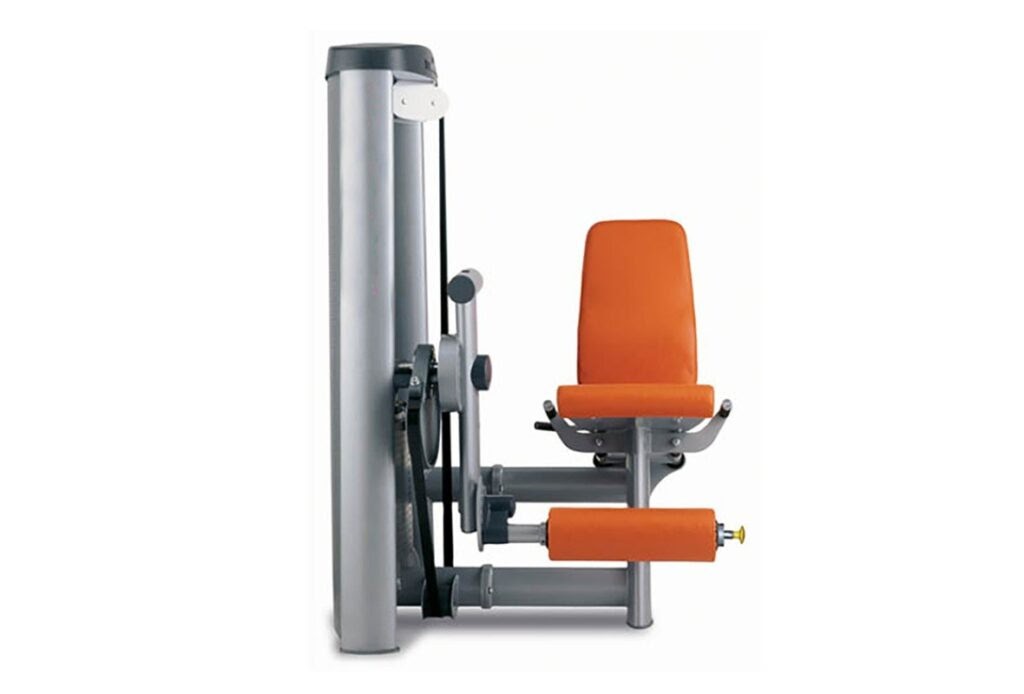 Top Clients:
Country
Clients
Arabia
GSW1490 E 3RD
America
TOUR EDGE
Review
Orient has a long history of producing quality products with well designed movement angles. They are not very popular outside their home country though, and it can be slow for them to release new lines every now and again.
5. Conclusion
We've highlighted the best gym equipment brands in China, and three companies were close to making our list. They are:
Thank you for taking the time to read this guide on commercial fitness equipment suppliers in China. I hope it has been helpful and fun! If there's anything else about locating them, be sure to ask below so others can benefit too.
(P.S.: I will keep this article updated for you every 6 months with the latest information available on fitness trends and exercises to get or stay in shape! Be sure not to miss out by saving it right now – just like any good habit should be done daily.)
Our Other Buying Guide Series:
Hot Product Categories